Windows Live Mail Support: All You Need to Know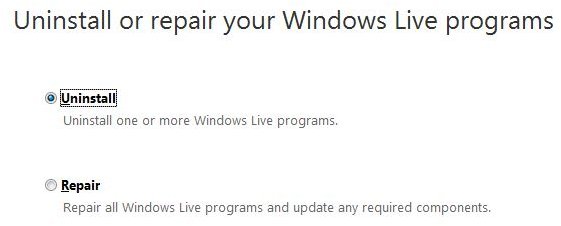 Windows Live Mail Support
Microsoft does not ship an email client with Windows 7, but Windows Mail is still available. It is now called Windows Live Mail and can be downloaded from Microsoft's website. Windows Live Mail is not a complex program, but sometimes frustrating errors can occur. This article provides Windows Live Mail support, including tips and troubleshooting, so that you can get the most out of this email client.
How to Install Windows Live Mail
To obtain Windows Live Mail you will have to download it and install it yourself. The process of installing this software isn't difficult, but there is always the possibility of running into trouble.
Fortunately, Bright Hub has a detailed guide on how to install Windows Live Mail. This guide will help you through the process of downloading, installing, and then setting up Windows Live Mail for use with whatever email account you are using. By the end of the guide you will have a firm grasp on what you need to do to install the program on your computer.
How to Optimize Windows Live Mail
Windows Live Mail is a fairly efficient program even when using its base settings. It is quick on most computers including netbooks. However, there is always room for improvement, and as more emails pile up in your inbox you may notice that performance slows down.This is because the database becomes harder to manage has it becomes larger in size.
This issue, and any other notable performance problems, can be solved by optimizing your Windows Live Mail experience. This requires that you go into the settings and begin to fool around. This is hard to do without Windows Live Mail support, but Bright Hub has a guide available on how to optimize the email client. This guide includes information how to improve performance by making changing to how the email data base is handled.
How to Block Spam
Spam is the immortal enemy of every email user. It is something that will never, ever go away, but it is must still be combated so that it does not take over our email inboxes. Most email clients now ship with sophisticated anti-spam software and settings, and Windows Live Mail is no different in this area.
For example, Windows Live Mail has the ability to blacklist email addresses so that you no longer receive any email from that particular spammer at all. There is also an option that lets you report spam to Microsoft, so that Microsoft can improve the effectiveness of its anti-spam algorithms, thus ensuring that you will have to deal with less spam in the future. If you need Windows Live Mail spam support check out our article "How to Block Spam in Hotmail, Windows Live Mail and Windows Mail."
How to Find and Manage Newsgroups
Once extremely popular, newsgroups have become something of a lost form of communication. A newsgroup is somewhat like a forum. When you sign up to a newsgroup any post made on the newsgroup shows in Windows Live Mail. If you make a post to it, everyone in the newsgroup will see what you have said.
Windows Live Mail has provides dedicated newsreader functionality that lets you sign up for newsgroups without having your normal email inbox spammed by new posts. Finding newsgroups that are of high quality can be difficult, but they do exist, and they can provide enlightening discussion. For more information on how to find and manage newsgroups check out our Windows Live Mail newsgroup tutorial.
How to Fix Windows Live Mail Error Codes
If something malfunctions when you are using Windows Live Mail – for example, if there is a problem establishing or maintaining an online connection – you may receive an error code. This will pop up in its own window. The code is often somewhat obscure, which makes it hard to figure out what is going on at first.
However, the error code is actually a key that can help you find out what is causing your problems. Once you have the error code you can search for solutions to that specific error. For more information on Windows Live Mail error codes and how to fix them check out our article "Windows Live Mail Error Codes."
How to Repair Windows Live Mail
If you are having seriously problems with Windows Live Mail and you need help resolving them you may need to turn to the built-in repair feature that is provided in the program. Running a repair on a program lets you try and fix configurations issues that might otherwise require that you go through the hassle of reinstalling the software from scratch.
Being a Microsoft product, the built in repair feature in Windows Live Mail is particularly helpful. To learn more information on how to start the repair and what you need to do throughout the repair process you can refer to our Windows Live Mail repair tutorial.