Free Office 2010 Alternatives Best Office Suites Online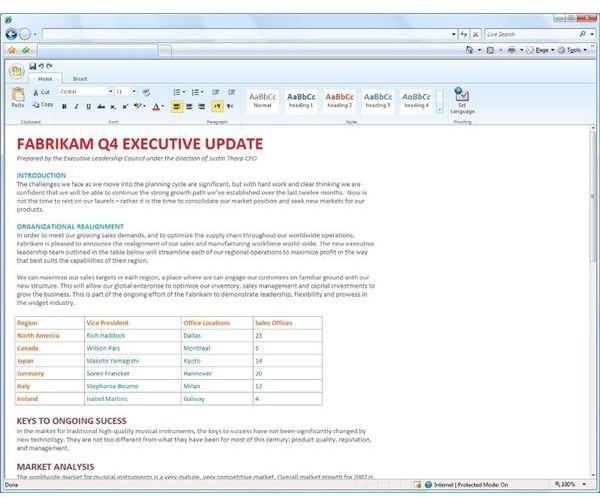 Free Office 2010 Alternatives
Microsoft Office 2010 is another example of why Microsoft is a leader in the field of office software. It is a great program, with a slick interface and a huge number of options. There is very little you can't get done with the Microsoft Office 2010 suite.
That's the good news. The bad news is that Microsoft Office 2010 is as expensive as it has ever been. Unless you are able to get a discount through work (and many work places do offer this – you should check and see if your work offers a discount program) you'll be spending at least $100 for a copy of Office 2010 Home and Student Edition and not Office 2010 Home and Business Edition.
Luckily, there are some free alternatives. The office suites listed here are can be found online and used at no cost to you. They not as nice to use as Microsoft Office, but they will still get the job done.
Microsoft Office Web Apps 2010
A new feature for the 2010 version of Office, Microsoft now has a free online version of its software available to anyone with a Windows Live account. Called Office Web Apps, this online office suite is a great free Office 2010 alternative and is available through the Microsoft Live website. It includes web versions of Word, Excel, Powerpoint and Onenote. Not included is Outlook 2010.
It is obvious that Microsoft is trying to rival other free web-based office suites, such as Google Documents, with this program. Most web-based suites have functionality that is rather limited compared to a full suite, and this is no exception with Office Web Apps 2010. You can indeed create a Word document, but you don't have access to most of the non-text formatting features.
Still, this is a competent solution for basic users who are already familiar with Microsoft Office and makes a solid free Office 2010 alternative for those users.
OpenOffice.Org
Although it sounds like a website – and indeed, it is – OpenOffice is also the name of a free open-source office suite. Development is lead by Oracle, but many other developers contribute.
OpenOffice.org is full of features that contribute to it being a great free Office 2010 alternative. It uses Microsoft Office as its measuring stick and tries its best to match Office's features. You'll find that the OpenOffice suite includes its own equivalent of just about every program in the Office suite. Most of the features are the same, as well. The interface of OpenOffice.org looks a bit dated compared to the most recent versions of Office with the new ribbon interface update, but otherwise Open Office is a very competent competitor.
If you are in need of an office suite, but you don't want to have to rely on a web-based solution, you'll find that OpenOffice.org is the best option currently available. The only major limitation of OpenOffice.org at this time is the fact that it can't support the most recent Microsoft Office file formats. It does support the older versions, but you may still sometimes find that people with Microsoft Office have a hard time opening and using your documents.
Google Documents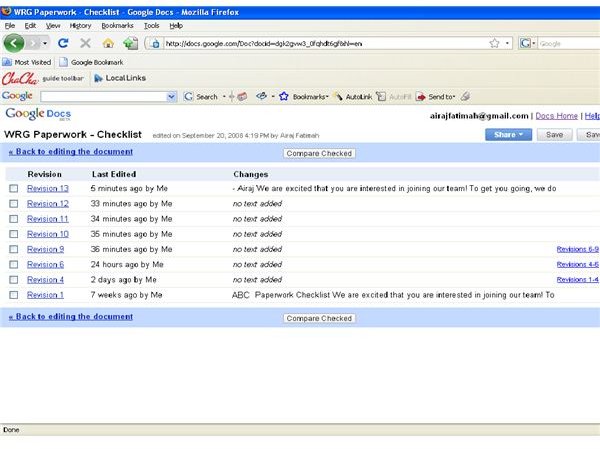 It seems that there isn't anything Google doesn't want to have a hand in, and office suites are no exception. Google Documents is a free, web-based document program that can be accessed directly from a Google account. As far as web-based solutions go, Google Documents is probably the smoothest overall. It is not without the occasional bump, but for the most part it runs smoothly even on older browsers and computers.
Google Documents has a basic interface that is functional, but not full-featured. For example, support for manipulating graphs and images is rather limited. With that said, you'll find that you can use Google Documents for word processing, spreadsheets, presentations and much more. Google Documents also makes it easy to export and import files.
Collaboration is also an important part of Google Documents. You can share files with other users, making it easy for various people to work together on a single document.
Zoho
Another web-based solution, Zoho is a full-featured solution that rivals Google Documents. While Zoho can't claim the same name recognition as Google Documents, it is still a very competent program. The basic interface is robust, although a bit confusing, and Zoho seems to work well in most browsers and on most hardware.
The greatest benefit to Zoho is the huge variety of services offered. Zoho of course includes the usual office suite software – Zoho Projects, word processing, spreadsheets, presentations, reports, etc – but it also includes web-meeting software, a wiki, an instant messenger, and much more. Zoho wants to be a one-stop shop for collaborative working, and so far Zoho seems to have an edge over others that want a slice of the same pie. Although many of Zoho's features are technically available on Google as well, they are not all part of the actual Google Documents platform.
Making a Choice Among Free Office Suites
As you can see, web-based office suites really rule the roost when it comes to free office suites. This isn't a bad thing, however. Web-based solutions let you access your work from multiple computers with ease. I'm a fan of Google Documents myself, but Zoho and Office Web Apps are both competent as well.
OpenOffice.org is really in a class of its own when it comes to free office suites. There are some other free office suites available, but OpenOffice.org is certainly the most complete.