Legal, Safe, and Free Sources for Microsoft PowerPoint Sound Effects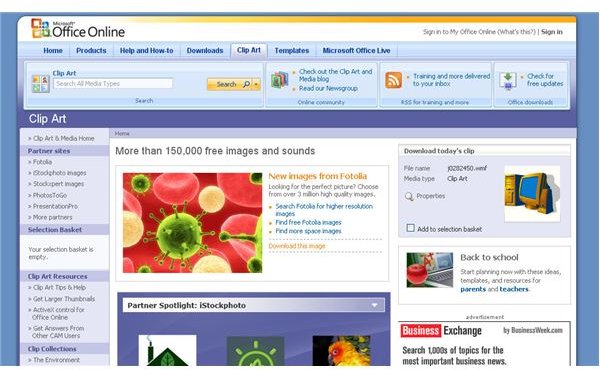 Special Effects in PowerPoint
Although Microsoft PowerPoint 2007 does include several sound effects as part of the original software package, it probably won't take long for you to start wishing for new options. Before you start shopping around for a high-priced bundle of sound effects marketed towards PowerPoint users, check out some of the free audio downloads that are available.
Despite the insinuations of some third-party vendors out there, you don't have to buy special "PowerPoint" sound clips to use in your presentations. The truth is that PowerPoint supports almost all major audio file formats – you can even record your own sound clip to use if you like!
There's nothing wrong with spending a little bit of money for some of the premium sound services either, especially if you are looking for something original and of high quality to include in your PowerPoint presentation. However, if you choose to go this route, make sure that the provider offers some means by which you can preview the sound effect before downloading. Also, be sure to check that the audio file format used by the clip is compatible with PowerPoint before making any investment.
Before we go into more detail about how to obtain both free and paid sound effects, let's take a look at the type of audio files supported by PowerPoint.
Compatible PowerPoint Audio Files
Here's a listing of the types of audio files that are compatible with Microsoft PowerPoint 2007.
AIFF Audio Files – Files with .aiff extensions.
AU Audio Files – Files with .au extensions.
MIDI Files – Files with .mid or .midi extensions.
MP3 Audio Files – Files with .mp3 extensions.
Windows Audio Files – Files with .wav extensions.
Windows Media Audio Files – Files with .wma extensions.
Sound Downloads at Microsoft Office Online

Although many people know about the free clip-art gallery at Microsoft Office Online, not everyone is aware that it also contains audio files. To find a particular sound file at this site, search as you normally would for clip-art but check the Sounds option in the search box. There are thousands of audio files available for download from the Microsoft Clip-Art Gallery.
Other Free Audio File Sources
If you still can't find what you're looking for at Microsoft Office Online, there are plenty of other alternatives out there. Be careful, though. Not all of these sites are legal, and some may even have the potential to do harm to your computer. Make sure you have some type of anti-virus software installed before downloading from any questionable sites, and always read the fine print.
With that being said, there are still plenty of relatively safe, legal options for sound downloads on the Internet. One of these is Soundsnap, a "sound-sharing" community where you can upload audio files that you've created or download those created by other users. Soundsnap contains over 100,000 sound clips. Although there is a fee for premium membership, you can sign up for a free membership that lets you download 5 free sounds a month. If you decide you want more than that, there are a number of membership plans offered at very reasonable prices.
If you're using the Vista platform and you're considering creating your own sound files to use in your PowerPoint presentations, check out this article on the Vista Sound Recorder. All you need to make your own unique audio file with this tool is a microphone and some noise.
For more tips and tricks, be sure to take a look at the other articles in Bright Hub's collection of Microsoft PowerPoint user guides and tutorials. New and updated items are being added all the time, so bookmark us and check back often.
This post is part of the series: PowerPoint Special Effects
In this series, we take a look at the different types of special effects that come packaged with PowerPoint 2007 as well as offer up some information where you can find more resources to add to your creative arsenal.