Windows 7 Tutorials: Where to Find Help, Hints and Tips for Windows 7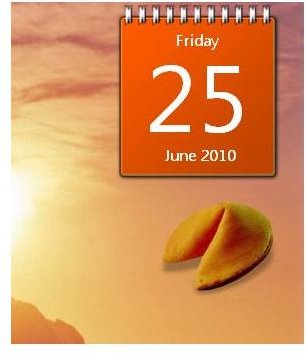 Overview
There are many new features in Windows 7, from taskbar jump lists to desktop gadgets to security features and more. Whether you are considering an upgrade to this new OS or you already have it on your computer, you can learn more about it by following some Windows 7 tutorials.
Windows 7 Desktop
One popular feature of Windows 7 is that you can customize the desktop with themes. Themes are more than simply wallpaper and screensavers, although they do include these items. Themes are more of a package deal. When you select a theme, your background images, border colors and sound schemes all change. In fact, some themes even include other features, such as desktop icons or mouse pointers. To select one of the themes included with Windows 7, right-click any blank area of your desktop and select Personalize. Click on a theme to select it or click Get More Themes Online to download others. You can even create a custom theme.
Another fun Windows 7 desktop feature is desktop gadgets. Gadgets are miniature applications that allow you to gather information, such as headlines, stocks or weather, at a glance. You can also use them to have instant access to various tools, such as a language translator, or just to have fun, as with the Magic 8 Ball gadget. Windows Vista introduced sidebar gadgets, but in Windows 7 you can move, place and resize them anywhere on your desktop. You can use the default desktop gadgets or search online for those that suit your personality. If you cannot find them, you can quickly restore your gadgets, as well.
Windows 7 Start Menu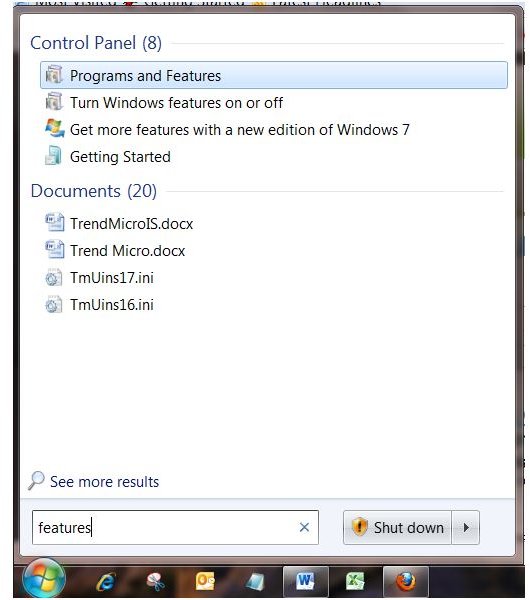 The Start Menu has new options and features as well. One helpful time saver is the Search feature. Forget about scrolling through the Programs list to find the application you want to use or digging through folders to find a document. All you have to do in Windows 7 is click the Start button and begin typing the name of the file or program you want to open. Windows will present a list of options and narrow them down the more you type. When you see the one you want, simply click on it to open or start it.
You can customize the Start Menu as well. For instance, you can pin programs to it so that they are always there and easily accessible, or remove default items from it. Right-click the Start button, select Properties and see how much you can change.
Windows 7 Windows and Taskbar
Some of the best new features in Windows 7 apply to the windows themselves. One of these is Aero Shake, which you can use to quickly clear your screen. If you have a bunch of windows open all atop and alongside one another, click on the taskbar of the one you want to work with. While holding your mouse button down, give the window a little "shake" and the rest of the windows will minimize. Shake it again and they will all reopen. Other new windows features include Aero Peek and Snap.
The Windows 7 taskbar is full of upgrades as well. You can customize the taskbar by dragging and dropping icons directly to it. This will "pin" the icon to the taskbar so that you can access them without having to view your desktop or Start menu. If you decide you want to unpin the icon from the taskbar, simply right-click it and select Unpin This Program from the Taskbar.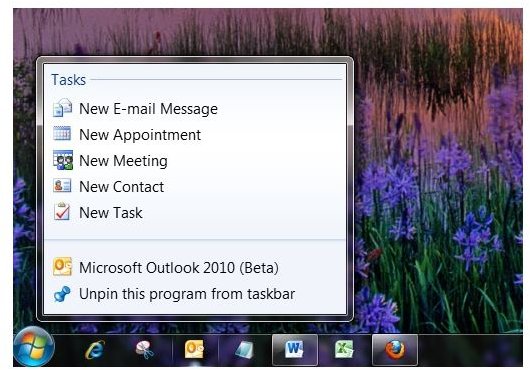 Jump Lists are another helpful aspect of the Windows 7 taskbar. When you have a folder or program opened or if you have pinned a program to your taskbar, the icon for that folder or program displays a Jump List when you hover your mouse over or right-click it. Jump Lists are contextual menus that allow you to view and access the files or tools associated with the folder or program quickly.
Windows 7 Folders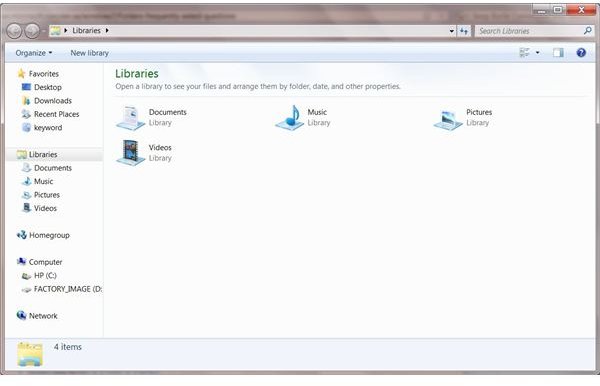 A new feature that is included with Windows 7 is the new Library system. A library resembles a folder, but you cannot actually save files within it. Libraries are file management tools that point you to your files and help you keep them organized. When you open a library, such as Documents or Pictures, you will see lots of files and probably folders as well. You can delete files and folders displayed in a library, or even delete libraries altogether, if desired. Deleting a library will not delete the folders in it.
After you have tried out, changed and customized Windows 7, you might decide that you want to start from scratch again. This is not a problem. In fact, you can restore defaults in Windows 7 for these and other features in no time!