Tips on How to Repair and Reinstall Internet Explorer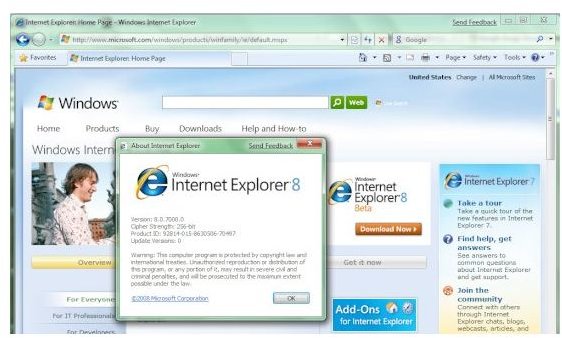 Learning to Reinstall and Fix Internet Explorer
Internet Explorer 8 is Microsoft's web browser yet, but it isn't perfect. There is still the chance that it might malfunction from time to time just like any other piece of software. If it does malfunction, you will need to repair or reinstall Internet Explorer.
BrightHub has many resources that focus on fixing any problems you might have when repairing or reinstalling Internet Explorer. The articles below will help you resolve your Internet Explorer problems and continue using the browser without further interruption.
Repairing and Reinstalling Internet Explorer 8
There is no question that Internet Explorer 8 is much more stable than its predecessors were. That does not mean, however, that Internet Explorer 8 is perfect. There are problems that can cause Internet Explorer 8 to crash. Sometimes these problems are related to problems with Internet Explorer 8. It is also not uncommon for a bug in a plug-in to crash Internet Explorer.
Whatever the reason, suffering a crash of Internet Explorer 8 can be frustrating, particularly if the crash seems to be constantly reoccurring whenever you open Internet Explorer. You may need to reinstall Internet Explorer to fix this problem.
The Bright Hub guide "How to Repair and Reinstall Internet Explorer 8" covers this process. Note that this guide is focused on Internet Explorer 8 and more recent Microsoft operating systems, such as Windows 7.
Repairing and Reinstalling Internet Explorer in Windows XP
If you are still using Windows XP - and indeed, many people are, don't worry. Using Internet Explorer on Windows XP actually makes it a bit more likely that you will run into problems, but there are ways to fix problems with Internet Explorer on XP. These methods can be a bit more in-depth than with newer operating systems, but still work well.
Read the Bright Hub Guide "Repairing and Reinstalling Internet Explorer in Windows XP" for all the information on the reinstall process.
What to Do If Internet Explorer Doesn't Start
If there is a problem with Internet Explorer that is severe enough, Internet Explorer may not start at all. This situation can be difficult to solve because there are probably few clues as to what is causing the problem. If you cannot open Internet Explorer, it can be difficult to access the settings you need to look at.
Difficult does not mean impossible, however. There are ways to change settings in Internet Explorer even if Internet Explorer is crashing, and doing this can help solve whatever problems are making Internet Explorer crash before it can even load. This setting can usually be accessed through the Windows Control Panel rather than through Internet Explorer itself. Of course, you can reinstall Internet Explorer to try to solve this kind of problem. For more information read the Bright Hub article "What to Do When Internet Explorer Does Not Start."
Speeding Up Internet Explorer
One of Internet Explorer's classic problems has been the inability of the browser to keep up with the pace of some other, faster browsers. Newer versions of Internet Explorer, like Internet Explorer 8, are much more competitive.
Even so, there is always room for improvement. By implementing some fixes to Internet Explorer, you can make the browser even faster. To learn what these tweaks are and how to use them, check out the Bright Hub article "Speeding up Internet Explorer."
Fix Internet Explorer Active X Problems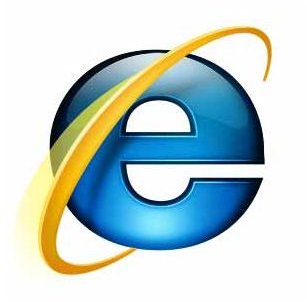 Active X is a way for websites to run scripts that can add certain functionality to a website. However, the ability to run scripts can also lead to some inherit security problems. The more power a website is given to execute scripts, the more loopholes the website can find to exploit security problems. Fixing Internet Explorer's Active X security problems is not something that you can do yourself unless you are an amazing programming (in which case you should be working for Microsoft!)
However, you can adjust Internet Explorer settings that will fix how Active X works and make at once easier and a bit more secure. These are not a complete Internet Explorer fix but they do result in some improvements. To learn more check out our article "Dealing with Internet Explorer Active X Security."
Fix Problems Saving Internet Explorer Settings
One common Internet Explorer problem that you must fix is the inability to save your Internet Explorer settings. You may find that the settings always simply to reset to a certain level no matter what you do or that you receive an error message when you try to save changes.
This is a major problem with Internet Explorer that must be fixed immediately. It indicates that your Internet Explorer has had its security compromised, so the functions of Internet Explorer that keep security tight are no longer working correctly. This is an Internet Explorer problem you must fix immediately to make sure that you do not have further security problems. To find out how to implement a fix read our article "Help! I Can't Save My Internet Explorer Settings."
Using Internet Explorer on a Mac
What do you do if you want to use Internet Explorer on a Mac? This may seem like an odd question, but many users like to use Internet Explorer on a Mac for at least a short period because it is more familiar that Safari. Using Internet Explorer on a Mac can make the Windows to Mac transition a bit easier.
Much as you can install a version of Microsoft Office on a Mac, you can also install a version of Internet Explorer on a Mac. This version functions much like Internet Explorer for Windows, making it very easy to use for new Mac converts. To find out how to use Internet Explorer on a Mac read out article "Running Internet Explorer on Mac OS X."