This Day in Computer History: September 16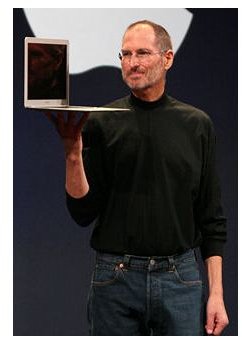 This Day in Computer History
1985
After he lost a boardroom struggle for control of the company to CEO John Sculley, Steve Jobs resigned as chairman of Apple Computer, which he co-founded in 1976. Jobs had recruited Sculley from Pepsi in 1983 for his marketing experience, but the two had been in opposition over the major decisions facing Apple ever since. Following his resignation, Jobs registered the company name NeXT, Inc. to the California Secretary of State the same day in the hope of founding a company that might eventually drive Apple out of business. His efforts will eventually be in vain, but NeXT will be his ticket back into Apple in 1996 when Apple acquires NeXT.
1995
A group of Berkeley students hacked into the computer of Tower Records to obtain twenty thousand dollars worth of purchases for themselves, free of charge.
1996
Microsoft released the operating system Windows CE, designed for handheld computers. "CE" is short for Consumer Electronics. Code-name: Pegasus
1997
**
Apple Computer announced that co-founder Steve Jobs had been named interim CEO. The move came after Gil Amelio was removed from the position following one of the worst quarterly losses in Silicon Valley history. Jobs had been serving as an adviser to Amelio since Apple's acquisition of NeXT on December 20, 1996.
Microsoft released an improved version of WebTV, following the $425 million acquisition of its Silicon Valley developer earlier in the year. The system, which will be re-branded MSN TV, is Microsoft's attempt to integrate MSN into household appliances.
1998
The 56 kbps V.90 modem standard is ratified.
Intel released low-power 266 MHz Pentium MMX processors for portable computers.
1999
Intel introduced 433 and 466MHz mobile Celeron processors. Price: US $159 and US $209 respectively, in 1000-unit quantities
2003
Apple Computer held the Apple Expo 2003 trade show in Paris, France, over five days- at which it unveiled a new line of PowerBooks featuring processor clock-speeds of 1 - 1.33 GHz and screens in 12, 15, and 17 inch widths.
Seagate Technology introduced the Barracuda 7200.7 200 GB hard drive. It was the first hard drive to pack a 100 GB capacity into each of its two 3.5-inch platters. The Barracuda 7200.7 line had repeatedly set historical landmarks, being the first to release hard drives that packed an 80 GB capacity into a 3.5-inch platter in 2002. The line was the first to support SATA Native Command Queuing, which allowed drives to reorder outstanding commands before reading or writing data, thus improving the performance of the devices' queued workloads.
This post is part of the series: A Chronology of Computer History: This Day in History
This series provides a daily account of what happened on this day in the history of computing and technology. Discussing developments, breaking news, new releases and global implications that occurred as a result of these ground breaking events.