Microsoft Security Essentials – Tips, Tutorials, and Troubleshooting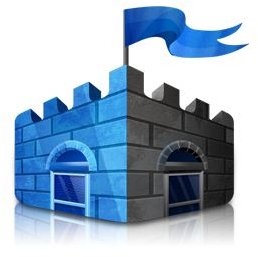 Before Microsoft Security Essentials, there was a variety of antimalware software from Microsoft. These included Windows Defender (free), Microsoft OneCare (subscription-based antimalware), and several other smaller antimalware programs. Microsoft Security Essentials is said to be the successor of Microsoft OneCare as it was introduced even as MS withdrew OneCare from the market.
Microsoft Security Essentials (MSE) was also supposed to be a subscription based software that was supposed to follow OneCare. Microsoft OneCare is now out of market. This means none can purchase a new subscription of OneCare but support is there for people who already renewed their subscription before MS released Morro, the code name of Microsoft Security Essentials. OneCare was also an easy to use antimalware. It contained an antivirus, antispyware, and a firewall. Our review of OneCare says that it was capable of offering all round protection to any PC. You never required any other firewall, not even the default Windows one with Microsoft OneCare.
While people were expecting that Morro or Microsoft Security Essentials would be a subscription based software, Microsoft surprised everyone by announcing that MSE would be free to use. This surprise announcement from Microsoft created problems for small-time free, antivirus vendors. These free antivirus vendors lost a good share of their market to Microsoft Security Essentials with only a loyal followers keeping AVG, Avira, or other antivirus with them. Others compared MSE with AVG and studied MSE compared with Antivir to find that MSE is better and faster than other free antivirus products.
Microsoft Security Essentials – Tips and Troubleshooting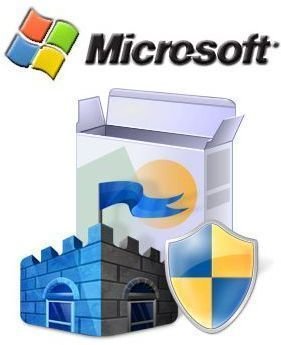 The only downside of MSE is that it does not include a firewall. You can use the Windows firewall if you are using Vista or Windows 7. For XP and lower OS, you may install one of the best firewalls for intrusion protection.
The better part is that you do not need to install Windows Defender as a separate program. Microsoft Security Essentials includes Microsoft Windows Defender, one of the best anti malware programs.
For a proper installation of Microsoft Security Essentials, you need to uninstall any other antimalware on your computer. After uninstalling the third party antimalware, you may run a registry cleaner to check for leftovers of the program on your computer. After this step, install Microsoft Security Essentials on the computer. If you get any installation error saying you cannot install MSE, check out our article that deals with Common Installation Problem with Microsoft Security Essentials. You may have to uninstall MSE while troubleshooting the installation problem. You may also need to uninstall the Microsoft Security Essentials for other reasons. Sometimes, you may face problems uninstalling the MSE. Please check out our article on uninstalling Microsoft Security Essentials if you face problems or if you wish to uninstall it manually.
One of the best features of MSE is that it downloads the malware definitions at regular intervals without disturbing you. Sometimes, you can see the Microsoft Security Essentials icon in the tray as "red" and a Security Center warning appears saying that MSE is out of date. This may mean that your copy of MSE is not able to upgrade the malware definitions properly. You get the same message if you are using an older version of MSE. In either case, please check out our article on How to Perform a Microsoft Security Essentials Upgrade Properly.
If you think that installation of MSE has slowed down your computer, we have some recommendations to fix the problem. Finally, we want you to know that there are several other malware and rogue software doing rounds on the Internet. These programs look almost like the original Microsoft Security Essentials and their name also is a slight alteration of the Microsoft antimalware. These fake MSE programs also carry slightly altered monogram that resembles that of the original Microsoft.
This may lead you to downloading the rogue software or some antimalware. We suggest you download the Microsoft Security Essentials properly (instead of fake Security Essentials) so that your computer is safe. Enhance your computing experience with Microsoft Security Essentials.
Note: When you install a fake Microsoft Security Essentials from a third party site, it asks to scan the computer for viruses. After the scan, it presents you with a list of fake viruses and spyware. When you chose to remove the 'supposed' infections, the fake MSE would ask you to upgrade or pay some fee. If it does ask for money, immediately remove that fake Security Essentials.
Update - Added on 9/9/2011
1. As of now, even the customer support for Microsoft Onecare has been discontinued. Use it at your own risk
2. Support is available for Microsoft Security Essentials, free of cost. You just have to vist the Support Center for MSE and raise a ticket. You can also ask me for MSE support, using the comments section below.
References
Images courtesy Microsoft Security Essentials