Discover the Avery Microsoft Word template for mailing labels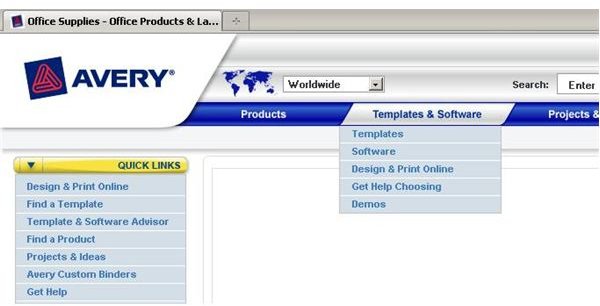 Download the Avery Microsoft Word Template for Mailing Labels
Avery has a template for Microsoft Word that makes creating mailing labels easy. The template is available as a free download from the Avery website. To get this download, visit www.avery.com and then click the Templates & Software link.
Next, click Software from the drop down menu. Scroll down until you see Avery Wizard for Microsoft Office. Click the Download button.

Fill out the information form and choose whether or not you want to receive emails from Avery. Click the Submit button.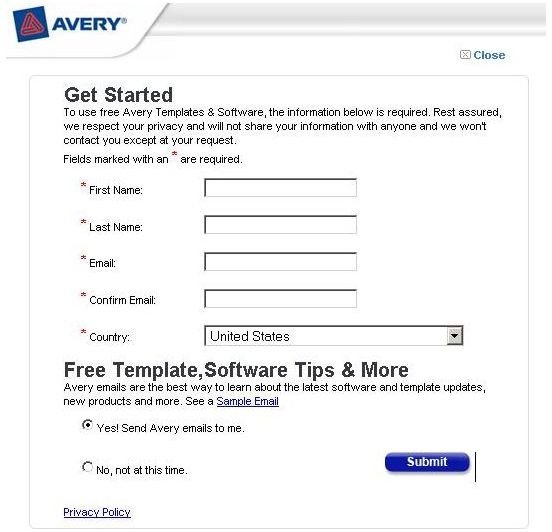 Your download should begin. You can either save the file, "AWSetup.exe" or choose to open it.
Install the Avery Microsoft Word Template for Mailing Labels
When the Avery setup begins, uncheck the boxes in the Install Avery Wizard box (unless you want to install the Ask toolbar). Click Next.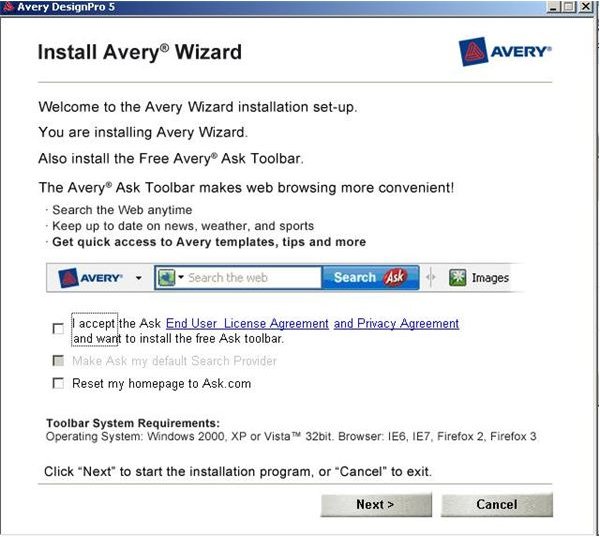 Follow the on-screen instructions until the program finishes installing.
Using the Avery Microsoft Word Template for Mailing Labels
Open Microsoft Word when the program installation is complete. If the Avery program installed correctly, you will see a new menu option called Avery. If you select that tab, you will see the Avery Wizard icon as your only option.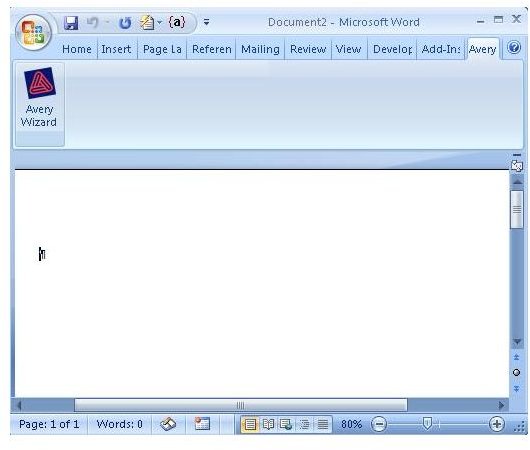 Click the Avery Wizard icon to open the Avery Wizard for Office. Click Next.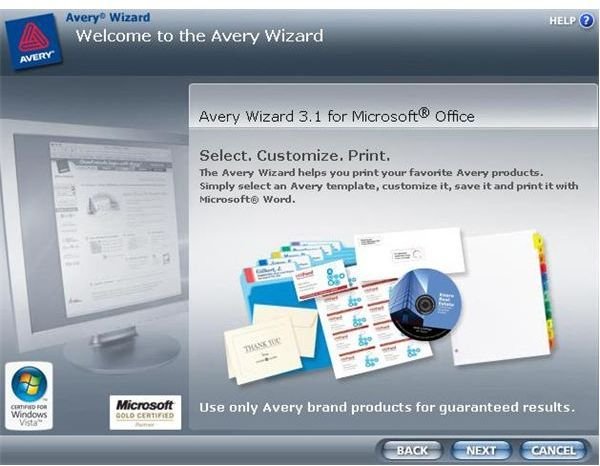 In the Select an Avery Product window, choose your labels and page orientation. Click Next.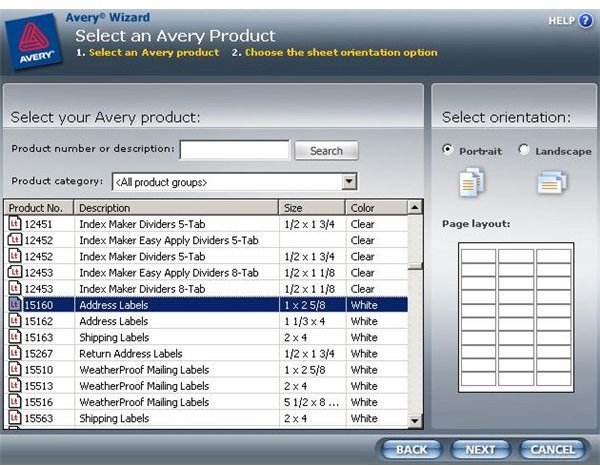 In the Select an Avery Template to Customize window, choose a template and click Next.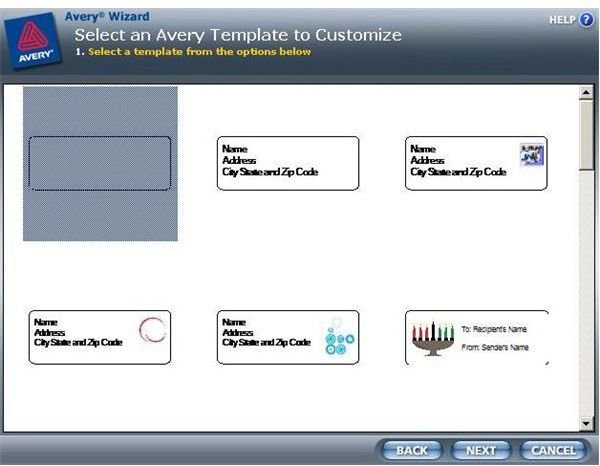 In the Options for Entering Information page, you have the following choices:
Choose whether you want to make a sheet of labels that are the same. This is good if you need a lot of labels for mail going to the same place.
Type different labels on the same sheet. This is a manual solution for creating a small group of labels for mail going to different places.
Merge data from a database, Excel spreadsheet, or text file; or create a new data file and then merge it to a label. This is a good option if you have pre-existing data and don't want to retype it all. This feature is called mail merge.
Create a new data file and use it to create your labels. This is a good option if the list you are likely to reuse the list to which you are mailing.
For this example, we'll choose the first option, Create a sheet of identical layouts. Click the Next button.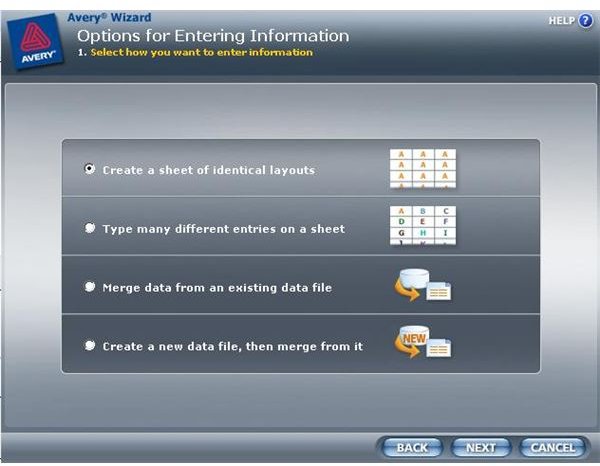 In the Customize, Design, and Select Print Options window, Type in your label, select how many labels you wish to print, and then click Next.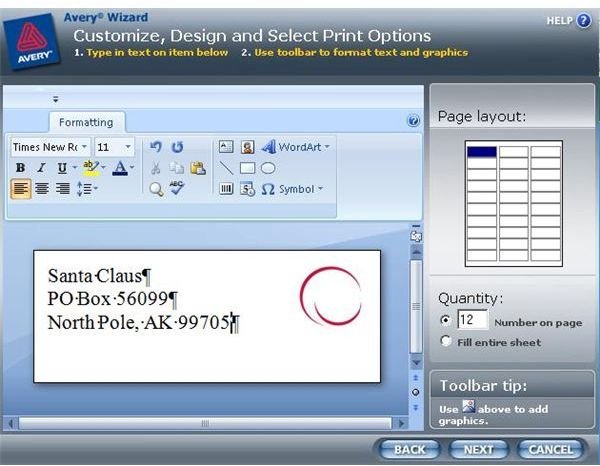 If desired, preview the labels by clicking the Preview button on the Print Preview and Finish screen. Click Finish. Word opens with the labels you designed. You may now put labels in the printer and print the labels as you would any other document. You have just used the Avery Microsoft Word template for mailing labels to create a sheet of labels.