3 Great Alternatives to iPhoto for Windows Users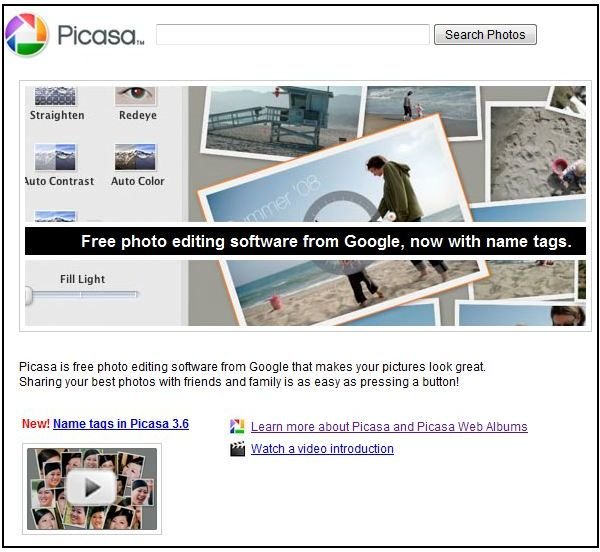 Switching to a PC
Consumers switching from a Mac to a PC, often find themselves looking for Windows versions of their tried and trusted Mac applications. However, if you are looking for iPhoto for Windows, you will be disappointed to hear that Apple does not make one. However, all is not lost. There are a number of free alternatives that are capable of doing many, if not all, of the same organizing and editing functions you were used to with iPhoto. With Picasa 3, Windows Live Photo Gallery, or Zoner's Photo Studio Free, you have some great options to take control of your digital media needs.
1. Picasa
Google's Picasa is a great way to get iPhoto features on your Windows PC. Like iPhoto, Picasa is a free all-in-one digital media solution. It can organize, edit and share your favorite photos with ease.
When you start Picasa for the first time, it will quickly search through all your photos and cataloging them in much the same way that iPhoto does when it organizes your photos into events and albums. The face recognition feature can group photos of the same face type together for you to add your own name tags. Picasa will also catalog any screenshots you take with the print screen button, while the ability to geotag your images is another useful feature that it shares with iPhoto.
The editor in Picasa is good enough for amateur photographers and lets you adjust exposure, crop, control red eye, convert to black and white, and more. It is not as good as professional editors like Capture One, but neither is iPhoto, so you will find the photo editing features in Picasa and iPhoto very comparable.
Picasa's sharing options include 1Gb of free online storage to share your photos with friends and family. Various levels of privacy can be selected for your online albums, and more storage can be bought if needed. The desktop manager will also sync your photos with your online galleries so any changes you make are kept up to date online.
So, although there is no official iPhoto for Windows, Picasa 3 makes a great alternative.
2. Windows Live Photo Gallery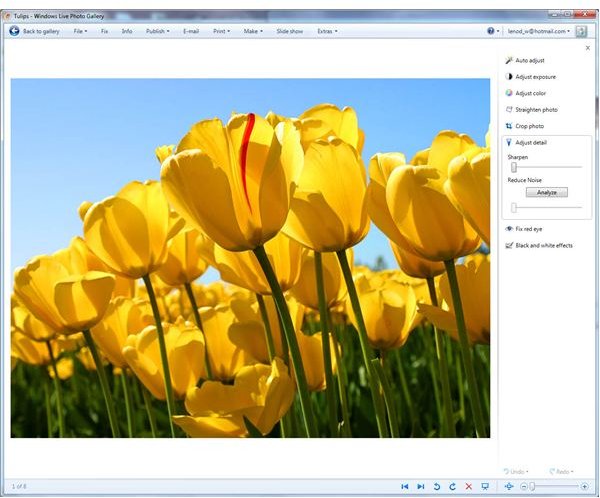 Another useful iPhoto alternative is the Windows Live Photo Gallery application from Microsoft. This free program can also edit, share and organize your digital photos, while its easy to use interface has made it a popular software choice for Windows users.
Like Picasa and iPhoto, the Windows Live Photo Gallery offers some great photo organization features. You can tag faces in photos, but there are no facial recognition abilities. Pictures and videos can be rated according to preference, just like in iPhoto, and sorted by tags, dates and ratings.
Editing is again fairly basic, but there are enough options to make your photos look eye-catching. Exposure, red eye, cropping, saturation, and straightening are just some of the features you can expect. There is also a panoramic photo stitcher for those sweeping landscape photos.
Sharing your photos can be quick and easy with Windows Live Photo Gallery. Upload straight to your Facebook account, drag photos into a Messenger window, or email them to friends. Photos can be burned to a CD or DVD, and the seamless integration with Windows Movie Maker allows you to create a video and photo slideshow.
In short, the Windows Live Photo Gallery is about as close as Microsoft could get to creating their own iPhoto for Windows. It is fast, free, and genuinely useful for what it can accomplish.
3. Zoner Photo Studio Free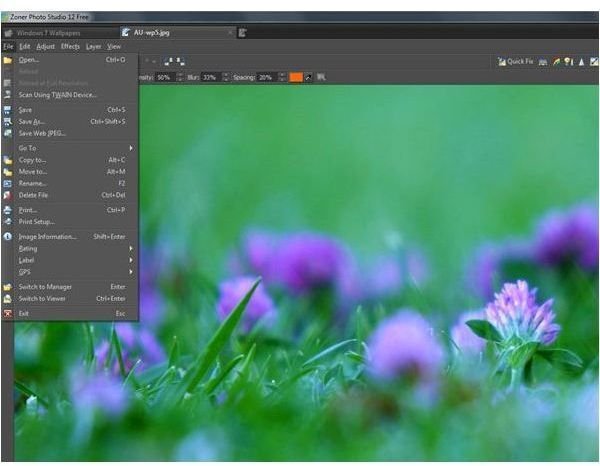 Zoner Photo Studio Free is not as well known as Picasa or the Windows Live Photo Gallery, but it is still worthy of consideration if you are looking for a Windows version of iPhoto. The photo manager lets you organize, store, tag, and even geotag your images so that your image collection is easy to browse for your favorite photos. Calendars, panoramas, and contact sheets are also quickly assembled from the photo manager, but there is no room for face recognition in this program.
The editor is commendable for the number of options that it offers digital photographers. Both beginners and experts alike will find useful tools here that are ideal for perfecting your digital images. So, while you have basic tools like an image straightener, a crop tool and a red eye reduction facility, you also get more advanced options like levels, an RGB color panel, a clone stamp and a very decent black and white conversion tool. This combination of features undoubtedly makes Zoner Photo Studio Free the most powerful image editor among these three free image suites.
Sharing images is easy to do thanks to the built-in Flickr and Facebook modules that allow you to upload directly from the program itself. A basic slideshow tool is included, as are a number of special effects like the ability to create 3D images. For a more detailed look at this program read Bright Hub's review of Zoner Photo Studio Free.
Final Thoughts
So, until Apple creates an iPhoto for Windows, the best free alternatives are Picasa 3, the Windows Live Photo Gallery and Zoner Photo Studio Free. Although none are without their drawbacks, they are still the closest you will get to a Windows version of iPhoto without spending big on a multimedia software solution.
This post is part of the series: PC Software for Apple Fans
Read about the best PC software alternatives to some popular Apple programs to see just how close you can get to a Mac experience on your PC.