Buying Guide: The Best Windows 7 Laptops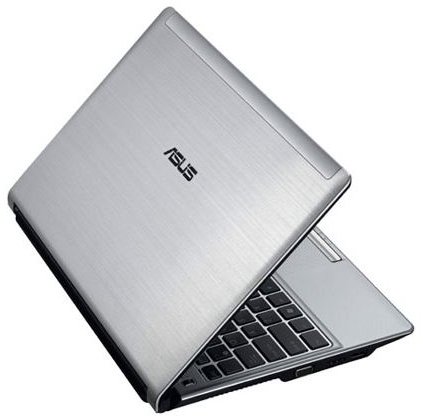 Windows 7 - Mobility Enhanced
Windows Vista was not a good operating system for laptops. The new features introduced by Vista were demanding on hardware, and as a result Windows Vista often felt sluggish on a laptop computer. Vista also didn't make any major strides in the areas of battery life and power management.
But now Windows 7 is available. The new operating system from Windows makes major improvements over Vista. It is much easier to run on less powerful computers and it provides great power management which maximizes laptop battery life. If you are thinking about buying a laptop, you'll want one with Windows 7. The question is which Windows 7 laptops are the best?
Best Windows 7 Ultraportable: ASUS UL30 13.3 Inch Laptop
When it comes to ultraportable laptops, ASUS is the company to beat. ASUS is better at extending laptop battery life than any other company and is also very good at making ultraportables which are inexpensive but don't feel cheap. The cream of the crop is the ASUS UL30, a 13.3 inch laptop which is easily the best Windows 7 laptop for users who need a great, but small, laptop.
The portability of the ASUS UL30 is superb. The laptop is less than one inch in thickness, weighs less than four pounds with battery, and the battery life in light usage can nearly reach ten hours. This combination of traits, which very few laptops can hope to match, is achieved through the use of Intel ultra-low voltage Core 2 processors. These processors provide solid performance, but sip energy.
The quality of the ASUS UL30 is also great. The design focuses on minimalism, opting for a simple brushed-aluminum lid rather than one made out of bright, glossy plastic. The keyboard and trackpad are solid, although not best in class (the Lenovo X200 series claims that honor) and the laptop feels solid when held with one hand. The only downside to the ASUS UL30 is the graphics performance. There are other Windows 7 laptops which better GPUs, although they also have far less battery life.
The ASUS UL30 usually runs between $550 and $750 depending on the model. It is recommended that you pick up one of the more expensive ones - they have better processors which result in a more pleasurable experience.
Best Windows 7 Mainstream Laptop: Dell Studio 15 15.6 Inch Laptop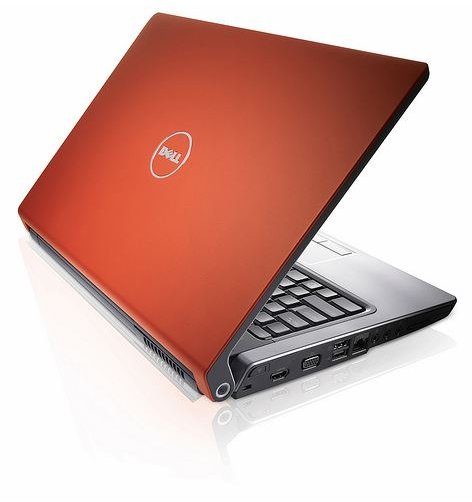 Mainstream laptops are surprisingly hard to get right. They require a focus on value, but these laptops also need to be reliable. The hardware also needs to be compelling. Virtually all laptop brands have products in this market, but the leader is usually Dell, and that doesn't change when it comes to Windows 7 laptops.
The Dell Studio 15 is easy to fall in love with just based on looks. While the basics of the rather boxy laptop are not that impressive, Dell makes up for it with flash. There are multiple color choices available, or you can use the Dell Design Studio to add custom graphics to the laptop lid, allowing you personalize your laptop. There are also other customizations available which bridge form and function, like a higher resolution display or a back-lit keyboard.
When it comes to hardware, the Dell Studio 15 is no slouch. The laptop comes standard with an Intel Core i3 processor and 4GB of RAM. Customization options are strong here, as well. Gamers can choose ATI Radeon graphics, while movie fans will enjoy the optional Blu-ray player. The Dell Studio 15 starts at $649.99 and can be very well equipped for under a grand, making a reasonably affordable Windows 7 laptop as well.
Best Windows 7 Thin-and-Light: Lenovo T410s 14.1 Inch Laptop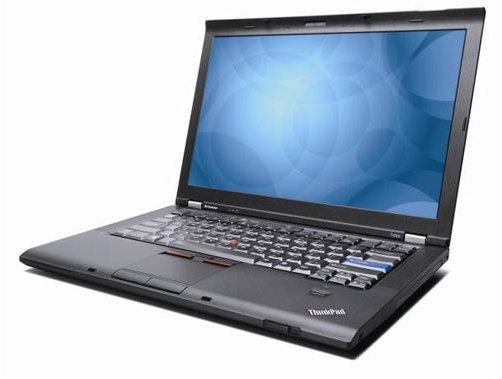 If you travel a great deal, you may want to purchase a laptop which is very portable but also has the large screen and serious hardware required to get things done. That is where thin-and-light laptops come in, and more specifically, the Lenovo T410s with Windows 7.
The Lenovo T410s shares its name with the Lenovo T410, but in terms of design the two are not particularly similar. Yes, they both feature the boxy, matte-black exterior common with Lenovo Thinkpads, but the T410s is substantially thinner and lighter. The T410s weighs less than four pounds and is a little over .8 inches thick, making it a very easy laptop to haul around. But it still has a 14.1 inch screen with a resolution of 1440x900, giving you plenty of space to get things done.
The T410s also provides impressive hardware, making Windows 7 a breeze to use. Even the most basic T410s comes with a powerful Intel Core i5 processor, 2GB of RAM and a 250GB hard drive. Additional RAM and solid state hard drive upgrades are readily available. Battery life of the T410s is around six hours, more than enough for most users, and the small six-cell battery helps keep the laptop light. The Lenovo T410s with Windows 7 starts at $1,399.
Best Windows 7 Premium Laptop: Sony Vaio CW 14.1 Inch Laptop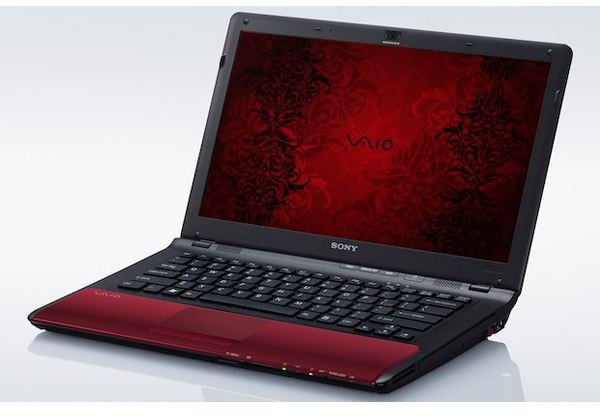 Windows 7 is a great operating system, so it makes since that you might want a premium laptop to go with it. It can be hard, at times, to justify spending more than you have to, but there are premium Windows 7 laptops which provide a superior experience to cheaper models, and perhaps the best example of this is the Sony Vaio CW.
Sony popularized the island-style keyboards which are now featured on most consumer laptops, and is still the leader when it comes to creating the best examples of the breed. The keyboard on the Sony Vaio CW is well spaced and responsive, allowing for accurate typing. The trackpad is also responsive, and lacks the overly sticky feel which is becoming common on the trackpads of less expensive laptops.
The Sony Vaio CW is also a powerful Windows 7 laptop. Even basic models come with Core i3 processors and Nvidia 310M graphics. Upgrading will allow you access to Core i5 processors and Nvidia 330M graphics. In this upgraded guise the Sony Vaio CW is a capable laptop for almost any task, from multi-media to productivity to gaming. Battery life reaches about five hours, as well, making the Sony Vaio CW an easy Windows 7 laptop to use on the road. The Sony Vaio CW with the Core i3 can be found for $799, while upgraded models can reach as high as $1199.
Best Windows 7 Desktop Replacement: Sony Vaio F Series 16.4 Inch Laptop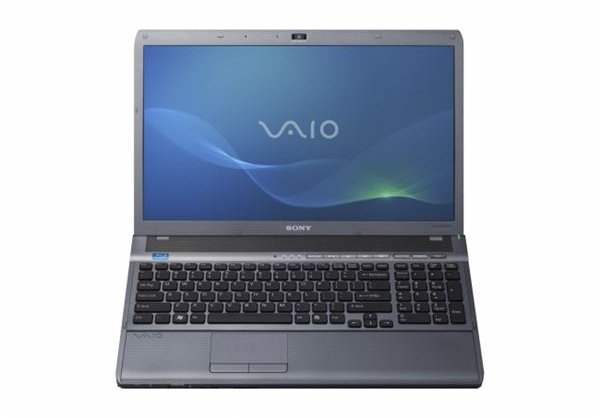 The low hardware demands and the high battery life of Windows 7 laptops make it more attractive than ever to replace your desktop computer with a laptop. If you decide to take this route you'll probably want to buy a relatively large and powerful laptop capable of handling anything you throw at it. It may be tempting to purchase a cheap laptop for the job, but spending the extra for a laptop like the Sony Vaio F series is worthwhile.
The Sony Vaio F is one of the most powerful Windows 7 laptops available. All Sony Vaio F series laptops come with Core i7 quad core processors which are backed up by Nvidia mobile graphics and 4GB of ram. This makes the Sony Vaio F series more powerful than most desktop computers. The Sony Vaio F series also includes other attractive features not usually found on Windows 7 laptops including a 1600x900 or 1920x1080 resolution display and an optional Blu Ray player. Because the Sony Vaio F series is so large, it includes a full number pad as well as a full keyboard.
Of course, all of this hardware means that the Sony Vaio F Series is not the best Windows 7 laptop for battery life, so expect no more than 3 hours away from a socket. The Sony Vaio F is also heavy, weighing a little under 7 pounds. Still, those problems aside, the Sony Vaio F is a great desktop replacement laptop and the prices of around $1199 for a well-equipped model are reasonable.
Best Windows 7 Gaming Laptop: ASUS G73 17.3 Inch Laptop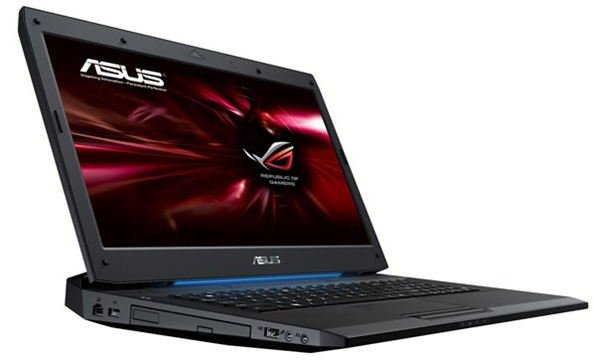 Nothing is more demanding on hardware than gaming, but there are some excellent Windows 7 gaming laptops available. The best is the ASUS G73, an incredibly tricked out gaming laptop which features a "stealth fighter" based design. It is somewhat reminiscent of Alienware, but also unique and in some ways better. The ASUS G73 is also among the largest Windows 7 laptops, thanks to a display size of 17.3 inches with a resolution of 1920x1080. The weight is about 8 pounds, which means this isn't the most mobile laptop you can purchase.
It is the most powerful, however. The standard Core i7 quad core processor is backed up by the outrageously fast ATI Mobility Radeon 5870. This is one of the fastest graphics solutions for a laptop today - only laptops which make use of dual GPUs are faster. You'll also find massive storage in the G73, consisting of 8GB of RAM and a massive terabyte hard drive. This G73 can not only play every game in your collection, it can hold them all as well.
The price of the G73 starts $1699, which is a lot for any Windows 7 laptop. That isn't a terrible price for a gaming laptop, however, and considering the hardware which is provided it is actually an amazing value (buying an Alienware with similar hardware would probably cost a grand more). If you want a Windows 7 gaming laptop the G73 is the one to buy.
Closing the Deal
All of the laptops listed here are great Windows 7 laptops. They are reliable, well designed products which will serve your needs well.
However, no one laptop is perfect for everyone. If you do decide to look at other options, first read our report on laptop reliability and our laptop brand guide. These articles will help you get up to speed on which brands of Windows 7 laptops are generally of the highest quality.
Best of luck in your search, and may the best Windows 7 laptop win.