Windows 7 Administrative Tools - Better Management and Monitoring System for Windows 7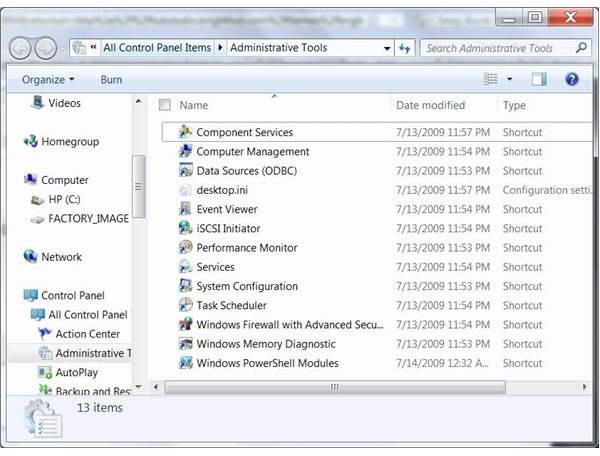 Overview
You can access the Windows 7 Administrative Tools by clicking Start, opening the Control Panel, selecting Icon View and clicking Administrative Tools. Windows 7 provides options that allow you to get to and utilize Administrative Tools much more quickly. Read on to learn about what is in the Administrative Tools folder, how you can benefit from the tools and some easy ways to start them.
List of Windows 7 Administrative Tools
Component Services
Created for the use of developers and administrators, Component Services allows you to configure and manage Component Object Model (COM) components.
Computer Management
Computer Management contains many helpful tools for your computer, including the Task Scheduler, Event Viewer, Performance Monitor, Device Manager and more.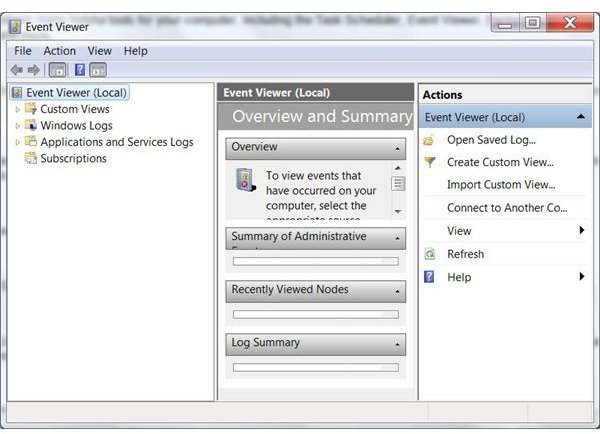 Data Sources (ODBC)
This tool provides access to your data sources, such as Oracle, Microsoft Access, Excel and Visio. You can use the tool to move databases to different types of data sources.
Event Viewer
The Event Viewer is the place you will want to go to view logs of significant events, such as program errors or hardware failures. You can use it to check out custom views, Windows logs, application logs and service logs.
iSCSI Initiator
Used to connect storage devices over networks, iSCSI can be used over local area networks, wide area networks or the Internet.
Local Security Policy
Access and manage your Group Policy settings. This tool is not available in Home versions of Windows 7.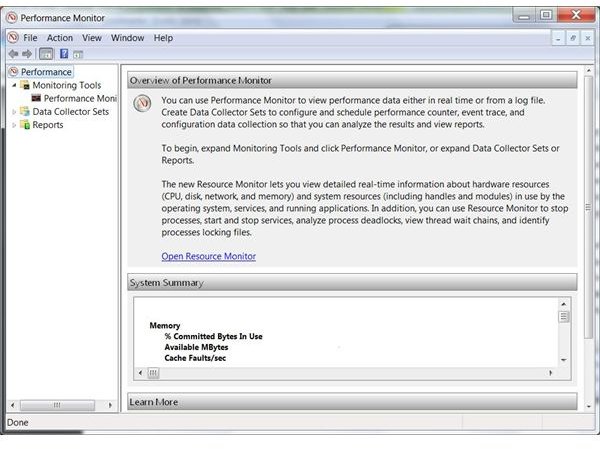 Performance Monitor
While it is accessible via Computer Management, you can get to the Performance Monitor directly through Windows 7 Administrative Tools. You can use it to learn about your system's performance in real time, or you can check out log files to learn about your computer's performance history.
Print Management
If you have printers or print servers on a network, you can use this tool to manage them.
Services
Use this tool to manage background services on your system, such as Windows Defender, Windows Update and your print spooler.
System Configuration
With System Configuration, you can determine how you prefer Windows to start, what items you want to run at startup, and advanced boot option. There is also a Tools tab on this utility that will help you diagnose and repair problems, monitor your system and more.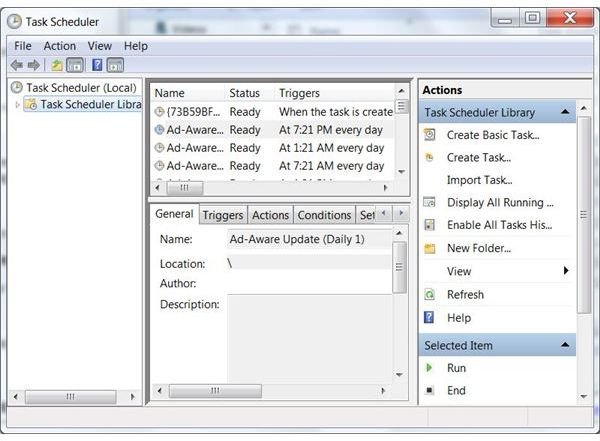 Task Scheduler
Use the Task Scheduler to setup common computer tasks, such as spyware and virus scans, defrags and updates, to run at scheduled times and dates.
Windows Firewall with Advanced Security
Access advanced configuration settings for your Windows firewall or those on networked computers.
Windows Memory Diagnostic
Find out if your computer's memory is working correctly. Read How to Use the Microsoft Memory Diagnostic Tool to learn more.
Shortcuts to Windows 7 Administrative Tools
Perhaps the easiest way to get to Administrative Tools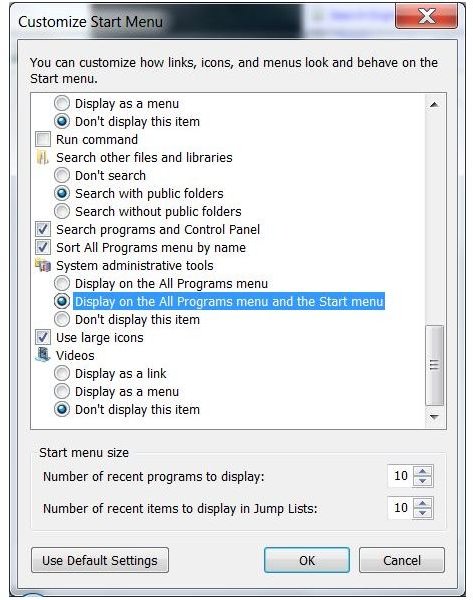 is using Windows 7's Instant Search feature at the bottom of the Start Menu. Simply begin typing administrative into the Search box at the bottom of the menu and select Administrative Tools from the list of results. You can also search using the name of the specific tool you wish to access.
Another method is to add Administrative Tools to your Start Menu. Right-click the Start Button and select Properties. Click the Customize button. Scroll down the Customize Start Menu list until you see System Administrative Tools. Select Display on the All Programs menu and the Start menu and click OK.
The final option is to add Administrative Tools to the taskbar. Open Administrative Tools. Right-click the taskbar icon that appears when the folder is open and select Pin to Taskbar. Read Office 2010 Jump Lists to learn more about this feature that is new to Windows 7.