How Do You Get Windows Mail to Work On Windows 7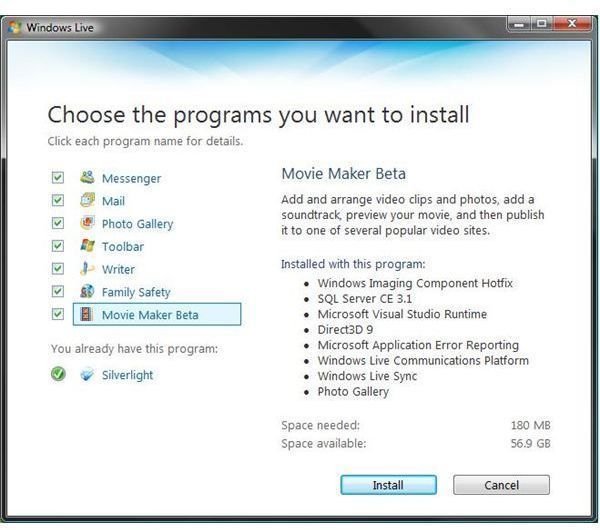 Where is Windows Mail?
Consumers have long criticized Microsoft for making Windows overly bloated with a lot of programs that they do not want installed by default on their systems. Microsoft has taken these complaints into consideration and slimmed down the operating system with Windows 7. Applications Microsoft removed from the operating system's default installation, such as Windows Mail, MSN Messenger, Movie Maker, are available for free download. With these applications, Microsoft also made some value-added applications available for download such as Photo Gallery, Writer, Family Safety and Live Toolbar. All these applications were called "Windows Live Essentials" and they have the word "Live" in their names, such as Windows Live Mail, Windows Live Photo Gallery etc.
As you have just noted, Windows Mail was renamed to Windows Live Mail and is available for free download from Windows Live Essentials' homepage. Your Windows Mail for Windows 7 is now named Windows Live Mail.
How do You Get Windows Mail to Work On Windows 7?
Windows Mail setup (or Windows Live Mail setup if you will) is easy, given that you can follow the wizard and download files from the Internet. The first thing that we have to do is to go to the Windows Live Essentials' homepage and click the Download button on the right of the screen. Follow the instructions to download the Windows Live Installer Package. Upon completing the download, the wizard will initialize and ask you which Live products you want to install. In our case, we will go with the Windows Live Mail setup. Tick the box next to Windows Live Mail and continue. You can select the additional Live products that you want to install in this screen. Once you click the Install button, the wizard will download the necessary files from the Internet and install on your computer. Upon completion, you will see Windows Live Mail in All Programs in your Start Menu.
You can read a comprehensive tutorial on Windows Live Mail setup and configuration in How to Install Windows Live Mail.
What's New in Windows Live Mail?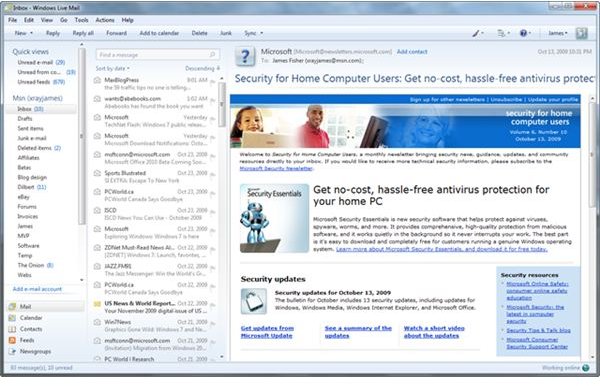 When you install and get Windows Live Mail working for the first time, you will immediately see some new features, such as the integration of Calendar, Feeds and Newsgroups to the application. You can link your Windows Live Mail with your Windows Live ID (your hotmail.com, windowslive.com or live.com e-mail addresses are your Windows Live IDs) and work with your e-mail and online calendars from your Windows Live Mail. The reading pane is also customizable. You can get an Outlook-like e-mail view with putting the folders on the left pane (default), e-mails in the middle pane and reading pane in the right. If you have more than one Windows Live IDs, you can easily add them to your Windows Live Mail and consolidate them in one window. You are not limited to Windows Live, though. You can also add your Gmail and Yahoo e-mail accounts (Yahoo account requires Plus subscription) to Windows Live Mail. With Calendar, you can share your calendars with your family, friends, colleagues or the whole world. You can set reminders for your events to be sent to you with e-mail or instant message in MSN Messenger or even to be delivered to your mobile phone with SMS, given that your mobile provider supports the function and you agree to be charged for the service.
Image credit: Windows Talk
Conclusion
Windows Live Mail surpasses the previous e-mail applications from Microsoft with the ease of use, Live ID integration, working both online and offline, support for the RSS feeds, calendar integration and included spam mail support. If you are looking for an integrated Windows E-mail program, or you are deciding to switch from other e-mail programs, then I can safely recommend you to use Windows Live Mail.