How to Transfer Files from an External Drive to Windows 7: A Guide to Quick Data Transfer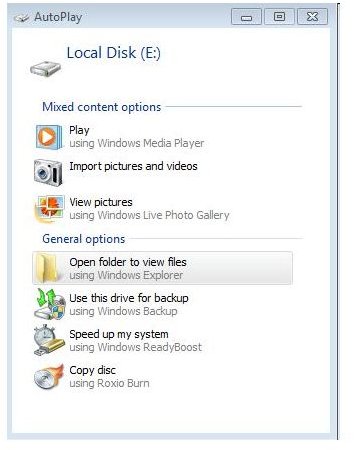 Transferring Files from USB to a Windows 7 PC
If you are like any other multi-tasking user, there are chances that you might have to haul your files from one location to the other or even from one computer to the other. USB flash drives and external hard drives are now very popular for such impromptu uses and you are more likely to use these external hard drives for your document sharing and document relocating uses. There is a huge variety of external hard drives that are growing smaller in size but proportionately capable of handling and storing more data. Here's how you need to do it if you have Windows 7:
Insert your pen drive or connect your external hard disk: Take your USB pen drive or your external hard drive and connect it to the USB port provided for you in your computer. Windows 7 should be able to use the Auto Play function and automatically pop a window up showing you various options for you to use.
Auto-play doesn't appear? In case you don't see a pop-up window or a prompt asking you to explore files after inserting your USB external drive, you may just go to "Computer," click on the "Removable Storage Drive" part and then explore manually. This usually happens when Windows fails to recognize the USB external drive you inserted or if the autoplay.exe file is not working.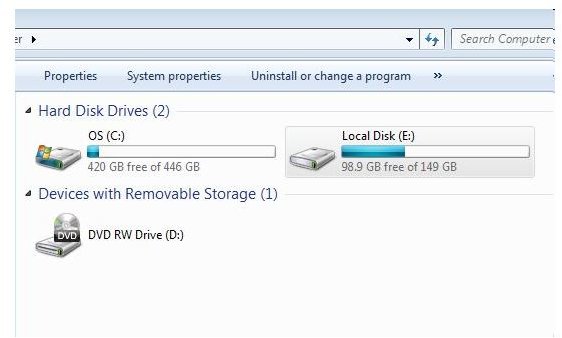 Pick the folder you want to dump files from: If you are looking to download certain files from your external hard drive to Windows 7, you should be able to locate the folder when you click on "Explore Folders." Open the folder you want to dump your files from and choose the files you want to download. You might want to pick the entire folder for downloading if you need to.

Drag and drop or copy and paste: Once you get here, it's just a matter of copying the files (or folders) from the external hard drive and dropping them somewhere on your Windows 7 Desktop or any other particular folder, if you like. If both the folder areas/windows are open, you might even want to use the visual drag and drop facility to easily make copies of the files and folders you wanted to see on Windows 7.
It is recommended that you use only the "Copy" function as against the "Cut" function so as to retain a copy of the files you download right on your external hard drive. Also, don't depend too much on an external hard drive for reliability. Use backups like an online synchronization and data backup service just to be on the safer side. Some of the best online backup services have been reviewed and researched by my fellow Bright Hub writers and the following links below should help you get started on that front.
Additional Resources:
Top Free Backup Software & Disk Tools