Top Freeware Outlook 2007 Add-Ins and Modules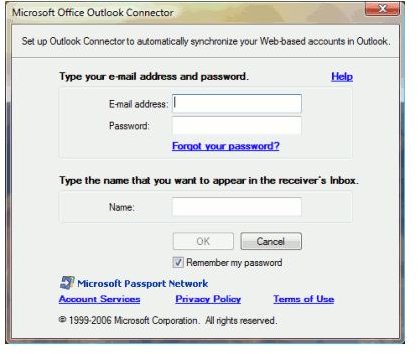 Find the Best Outlook 2007 Freeware
Microsoft Outlook is a fine product, combining email, calendar and organizing tools and contacts into one slick application with a sensible user interface – but it's not 100% perfect.
Despite being an example of an application that is many things to many people, there are a few areas in which Microsoft's popular office email client is lacking.
Microsoft themselves recognize this – they even have some downloadable add-ins available at Microsoft Office Online. These add-ins enhance Outlook in much the same way the search bar in Internet Explorer or Firefox can be embellished with additional search engines, and it isn't only Microsoft that produces them.
Add-ins that block spam, connect Outlook to a Hotmail/Windows Live account, synchronize a subset of your contacts list to a Windows Mobile device and enable the printing of Outlook calendars are all available!.
If you're looking for freeware Outlook 2007 add-ins, take a look below…
SpamBayes
Spam is a serious problem for any email account holder. While some ISPs and webmail account holders might get the benefit of some spam filtering on the mail server, this isn't an exact science.
Many security applications include email scanning software, although these are often installed in conjunction with a main antivirus or Internet security tool. There are many situations in which such software isn't installed, leaving you with the task of finding an anti-spam solution for Outlook.
SpamBayes is one such solution – it's free, can be downloaded and installed quickly and after a few days of training so it can detect future messages that you have marked as "spam", it is ready to use.
Download Spambayes from Sourceforge.net.
Outlook Connector
Available for both 32 bit and 64 bit versions, this freeware Outlook 2007 enhancement allows you to collect Hotmail/Windows Live email messages and view them in MS Outlook.
Several years ago it was possible to view Hotmail accounts in Outlook, however this was a chargeable feature that few people took advantage of – but with Outlook Connector you can send and receive Hotmail or Windows Live emails how and when you like, for free!
Once downloaded and installed, all that Outlook Connector requires is your Hotmail username and password – all other settings are pre-configured, allowing the add-in to get on with the job of retrieving your email! Get Outlook Connector free from office.microsoft.com.
Business Contact Manager Add-in
If you're using the Microsoft Outlook Business Contact Manager edition, this handy add-in is available for you to synchronize business contacts with a Windows Mobile 5 Pocket PC device.
Not suitable for any earlier version of Windows Mobile or any other version of Microsoft Outlook, this add-in can be downloaded free from office.microsoft.com.
Once installed, you will be able to sync certain contacts and a selection of your email history with those contacts to your Windows Mobile 5 device.
Calendar Printing Assistant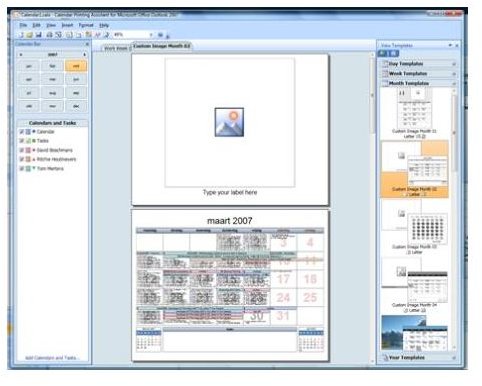 If you've ever needed to print Outlook calendars, you'll know that it is tricky to get the information you want into the format you want. For instance, you might want to skip weekends, or shade a particular month depending on a particular scheduled event.
Using this freeware Outlook 2007 enhancement, you can customize and personalize calendars, allowing you to design and output calendars that could have come straight from the printers!
This is a very easy to use add-in that can be downloaded from office.microsoft.com.
This post is part of the series: Understanding Microsoft Outlook
Microsoft Outlook explained - background, installation guide, how to organize emails and calendar information and add-in enhancements to get the most out of the world's most powerful desktop organization tool.