Windows 7 Networking and Device Management Analysis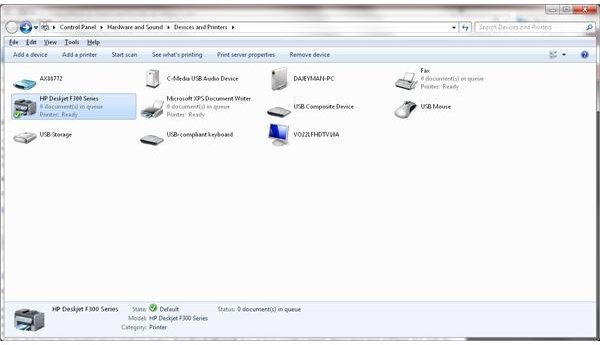 Introduction
As we head into the holiday week, it's time now to finish what started earlier in December to analyze what's left in my series over what makes Windows 7 worth the upgrade (or not). As I have stated all throughout this series, we all (or as least the majority of us) know someone who for some reason didn't like Vista (which includes even my own freaking mother, sorry to say) and have been hoping for something better. Thankfully, my analysis to this point leans toward the positive side on practically everything up to this point, as the numbers here show:
Desktop UI: 3-0 100% (3/3)
Interactive Elements and Actions: 2-2 50% (2/4)
Default Software Packages: 7-2 78% (7/9)
Overall: 12-4 75% (12/16)
Yes, that's right: seventy-five percent. That is definitely one of the best possible results to have at this point in the game. The question now is: will the pattern continue to hold or not? Well, get your game face on 'cause it's time to find out. As I have stated before, I am not going to analyze enterprise features like BitLocker, AppLocker, etc. due to a lack of resources so you'll have to go elsewhere for that. With that out of the way, it's time to start the final quarter – and this time, it's all about the hardware (or rather, how Windows 7 deals with it) so we're going to discuss networking subjects, device management and troubleshooting methods… and a side helping of maintenance tasks to finish things off.
Correction Note: Those numbers are no joke. In part three, I scored the results to that point at eleven out of fifteen. After recounting the numbers to prepare the review of the analysis to this point, it now stands at twelve out of sixteen instead. My apologies for the error.
Networking
Without going into too much detail, networking is heavily changed since XP… and also the same as under Vista, so forget being able to share anything other than the public storage facilities on each individual computer, period. It's just too difficult, and also seemingly impossible. And you say the HomeGroup option is supposed to help with this, right? WRONG: It requires ALL the computers involved to run Windows 7 – not Vista, not XP, and definitely not Linux. Worse, it requires an IPv6 pathway (via Teredo or otherwise) and not every computer and/or network device out there can properly send IPv6 signals quite yet (in fact, this contentious issue prevented me from testing HomeGroup connections in the first place!) Not a nice move there, Redmond – give us our old sharing methods back! Even the network and sharing center that enables some aspects of resource sharing and the location-based network categorizations were unable to save this clunker.
Verdict: Not good enough
Device Management
This is yet another half-baked attempt at simplification: combine one view for both devices and printers, yet keep the actual management of the devices themselves in yet another part of the operating system. Sure it sounds good in practice to have a centralized place to configure your devices by combining that functionality with that of the old printers and faxes utility – but if you're going to do that, why not go all the way and merge in the device manager as well? Having two places for two related tasks is not only inefficient, but a pain in the a– for those who aren't as knowledgable about the subject.
Verdict: Not good enough
Device stage, system backups and recovery tools on the next page…
Device Stage
If there's at least one good thing about managing devices that needs to be addressed, it's the concept of a device stage to get quick access to common tasks related to which one of the installed devices you are working with; as such, I have separated this part of the device management from the rest so as not to detract from the negativities stacked against them. While not everything you have connected to your computer will have a device stage for quite some time (that assumes hardware manufacturers will be following set rules for creating them and submitting the bits to the folks in Redmond for processing) it is nonetheless a helpful idea that I hope gains traction among hardware vendors. Even though Microsoft does at least provide a generic device stage here and there, it is really the perhiperal makers that need to take the initiative for this idea to take off fully. To be honest, from what I have already seen – even though it's only one generic implementation – this idea has it's share of potential, and I hope to see hardware developers take full advantage of the opportunity.
Verdict: Worth the upgrade
System Backups
Another area that Windows 7 improves on the past is in system backups. Where Vista introduced an image-based system for installing preset configurations, Windows 7 does this addition one better simply by eliminating the need for an enterprise license, or even the uber-expensive Ultimate Edition package. Now all you need is the Home Premium edition to do the job, which solves the issue of having to pay through the backside just to have a decent if not perfect way to back up your computer. Obviously this won't replace an offsite backup mechanism if the restore materials are victimized by a disaster, so you'll still want to spring for a good internet backup account – IDrive is my preference – and send your file copies zipping into the cloud for safekeeping in case the s— ends up slamming into the fan on your end. But from a local standpoint, having a quick-recovery option that was previously reserved for enterprise administrators is a nice touch – as well as a nice goodwill move on Redmond's part for those who scoffed at their prior, unfounded determinations of system backup requirements.
Verdict: Worth the upgrade
System Failure Recovery
Okay, this really isn't unique to Windows 7 – Vista had this as well – but since there are so many people (including most IT managers) who skipped past Vista it still bears mentioning here. Let's say a botched registry modification or a failed system update hosed up the machine. Time to ring up the GeekSquad, right? Not necessarily: even if Safe Mode fails – or worse, if you get the sales-verification fault known as the KSOD* – you still have options in attempting to to get things right before you have to sound the alarms. The system recovery options you know from XP and before (read: Last known good, stop error freezing, etc.) still persist from before Vista (and therefore Windows 7) but if the general troubleshooting methods fail a new take on the recovery console – actually, a new recovery mode – can often set things back in order without having to call in the pros.
By selecting the System Recovery option from the very top of the F8 boot menu, you will get a new GUI-based recovery console that's much better than the old rudimentary DOS-style option from XP and earlier. While you can still bring up the command line if necessary, there are also options from the recovery menu that perform automated recovery, reload from a user-created installation image or even calling up system restore. This is a markedly-improved change from XP and earlier, and is bolstered even further by the fact that Windows 7 even tries to perform a rollback in the case of a failed service pack or other update installation without having to manually call up system restore unless absolutely necessary. How's that for recovery convenience?
Verdict: Worth the upgrade
Security and final analysis on the next page…
==========
* KSOD: Black screen of death
Security
While OneCare may be history just for being an overzealous train-wreck, Microsoft is officially out of security tools sales – yet still in the game, thanks to a smart move to give away at least one bit of free system protection or two. While the built-in Windows Defender attempts to provide at least a basic shield against certain rootkits and keyloggers, a new add-on called Microsoft Security Essentials (downloadable for sales-verified Windows installations at no extra charge) extends this protection to cover viruses and other types of malware beyond what is already covered. This is a long-overdue extension to Windows security mechanisms – in fact, there hasn't been a direct equivalent since the Windows 3.x era. Yet although it requires downloading for legal reasons (much like the video editing and email apps) it is a nonetheless useful utility to have if a full security suite is financially out of the question (especially when you consider that the economy has had it's own train-wreck scenario).
And while you can also install this security upgrade on a Vista machine, it's easier to manage this in a spot where you can also check on recent software problems and other things that need attention. That's because the role of the Windows Security Center has expanded to include these other important functions – in fact, Security Center doesn't quite describe it anymore! That's why it's now called the Action Center instead – and while it still provides notices if firewalls and malware scanners have gone haywire, you can also use this area to request (or respond to) problem-solving functionality, in addition to checking backup status and allowing easy system restore access without having to go through the start menu. And even if you skip Microsoft's security solution in favor of something from McAfee or Norton, you can still manage those in the same maner as Microsoft's solution.
Verdict: Worth the upgrade
Final Analysis
Though I am not putting fault upon the forgettable defragmentation and error-checking portions of Windows that haven't changed since who-knows-when – and the defrag is still worse than under XP, but only because it runs in the background – it is easy to see that it doesn't matter anyway because even here, there are numerous improvements since prior to Windows 7 that clearly put Microsoft's latest above the past efforts thereof. Let's take a final look at the the results, and see what the final total gives us:
Desktop UI: 3-0 100% (3/3)
Interactive Elements and Actions: 2-2 50% (2/4)
Default Software Packages: 7-2 78% (7/9)
Hardware, Networking and Maintenance: 4-2 67% (4/6)
Final Score: 16-6 72% (16/22)
As you can see, the negative aspects can't even topple the positive side that came out ahead in the final tally – so yes, Windows 7 is definitely worth the upgrade despite those negatives. The bottom line is this: Windows 7 has clearly beat the past versions in terms of new features, so if you haven't yet upgraded… oh, who are we fooling – you seriously MUST upgrade if you haven't done so yet. (I'm sure we all know who you are, so what are you waiting for?)
If this has been of any use to you, there's plenty more Windows 7 discussion here at Bright Hub worth checking out, and as always, thanks for stopping by. And an even more sincere thanks for checking in on this series, which I hope has been of great help to you. Until next time…
Screenshots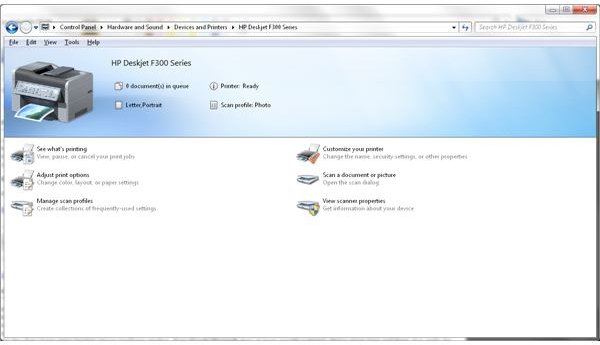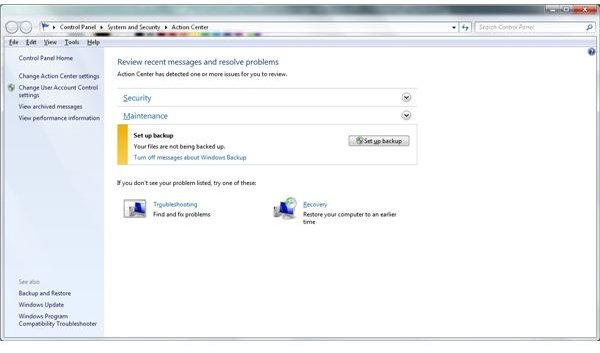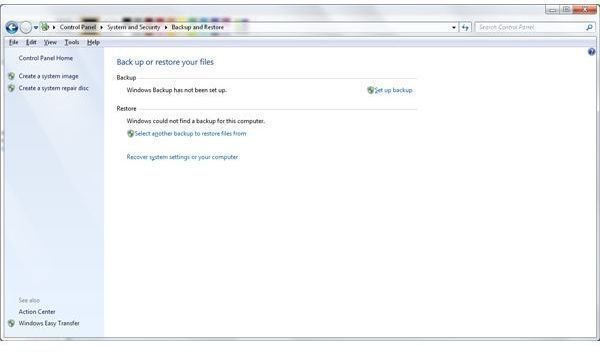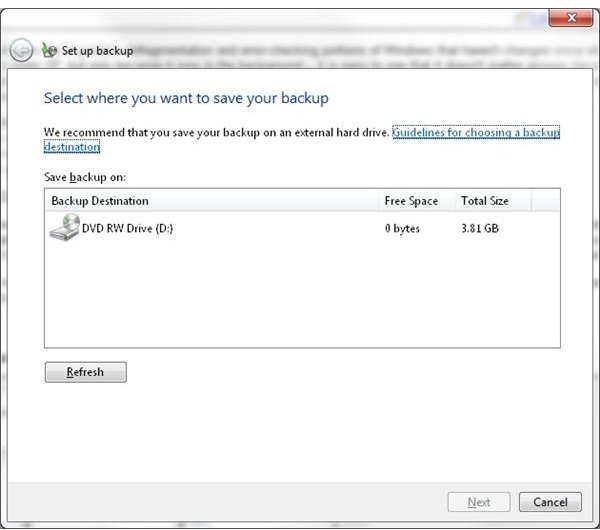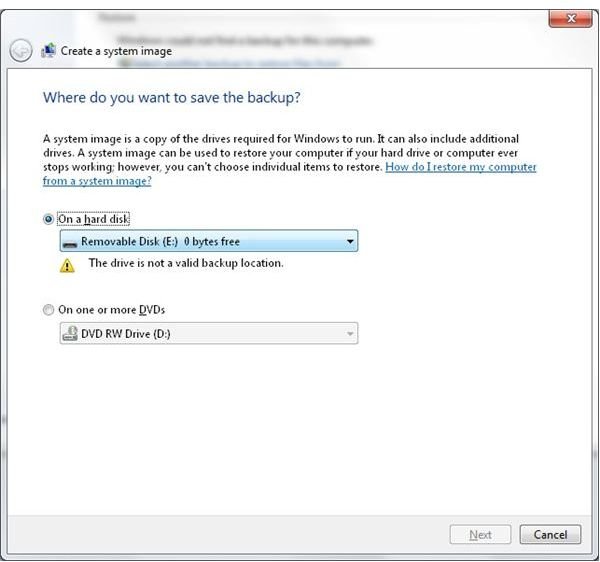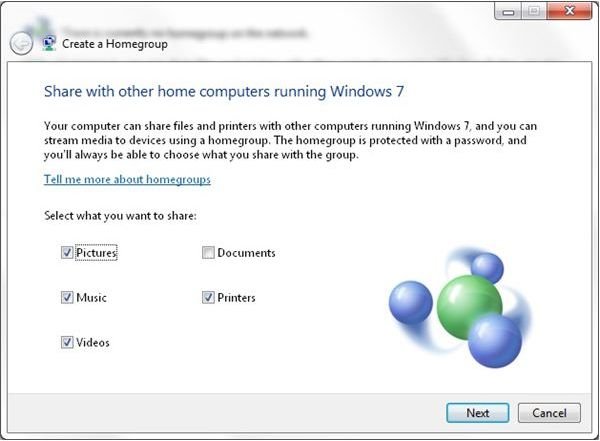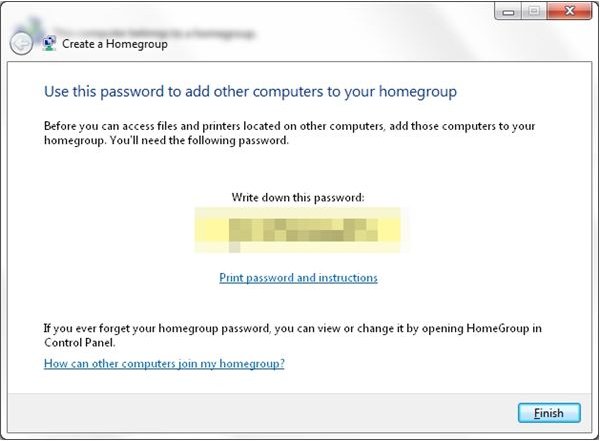 This post is part of the series: Windows 7: One Month Later
It's been just over a month since Windows 7 hit retail, but is it still worth the upgrade? In this series, I look at the individual features headlining Windows 7 and provide analysis on whether these features still provide enough reason to upgrade.