Windows 7: The Interactive Bits and Changes In Detail -- User Account Control Modifications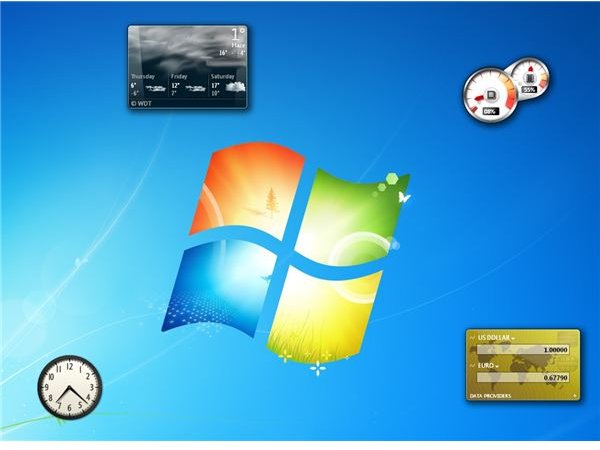 Introduction
Okay, I know we've all had our concerns and doubts over Windows Vista. Heck, even my own mother didn't like Vista. (In my case, on the other hand, I have a lot more patience for that stuff than most of you did.) But now that Windows 7 has been out for just over a month, it's time to look back on some of the changes from Vista and see if they still provide enough reason to upgrade.
Please note that this is not meant to be all-inclusive as I am looking at it from more of a consumer standpoint. So don't expect anything regarding BitLocker or similar features designed for enterprise use unless I find enough reference material from other sources to provide an opinion on that. With that in mind, this is now the second part of my series so here I intend to move beyond the visuals of the interface and onward to the active portions thereof. Since I covered the visual aesthetics of the interface in part one, you will need to go there for my opinions on jump lists and such. (Hint: it's as good a review as you might wish to have.) For this part, I look at the other half of the interface; specifically, the interactive portions (like Aero Peek and such).
UAC Improvements
The improvements regarding UAC features (that's short for User Account Controls, for those who suffered through Vista) did not make it into part one as some might have expected; though they may be somewhat of a visual portion of Windows, they did not fit in with the other such portions as far as I am concerned since they only pop up if Windows needs your attention for sensitive tasks. As such, I am considering UAC as an interactive feature of Windows hence my decision to mention it here instead. Even so, from what I have read and witnessed these improvements are far from perfect; in an analysis by eWeek, some portions of the administrative tools are NOT enough reason for UAC to pop up a notification asking for clearance under the new default setting and thus may still pose a security risk if an unknowledgable user (or something even worse) were to get into the wrong parts of Windows and make devastating changes to the operating system. As such, even though my approach to this is based on consumer use I have to mark this as a negative since business IT managers and system administrators will need to elevate UAC back to the standards used under Vista, thereby defeating the purpose of these improvements in the first place. That also goes DOUBLE with families that have young children who don't know any better. Not a good sign if you ask me.
Verdict: Not good enough
Taking a Peek Behind the Scenes… er, Documents
Now we get to the meat of the interactivity of Windows 7. This one will start with one of the most useful portions of Windows 7 interactivity, which is Aero Peek. Actually, useful is only wiping at the surface: this is an absolute must-have for ANYONE! In part one, you may recall that I mentioned the document/website/anything preview images that show up in the updated implementation of the window selection pop-ups for multiple active documents within a single Windows app; combine this with Aero Peek, and you have an even bigger preview of the document to accompany the thumbnail image.
In fact, the entire window for the loaded document/webpage/whatever pops up right in your face – literally – whether it's on a tab, minimized or whatever. And better yet, Windows shows you only that one document or whatnot – everything else shows up as nothing more than an empty, see through box! And it gets better: if you haven't noticed, Windows 7 doesn't give you a taskbar icon to minimize everything on the screen – instead, there's a small, thin rectangle to the right of the clock. Point to this rectangle, and Windows reduces all onscreen apps to a bunch of those transparent boxes, and pressing it minimizes everything like the old "show desktop" icon did.
Verdict: Worth the Upgrade
Sidebar (or lack thereof)
Speaking of the desktop toggle, it leads directly into the next helpful improvement (which requires just a little bit of explanation). Remember the sidebar in Windows Vista that you used to hold small-footprint apps such as clocks and weather monitors? Many people were not happy that an entire portion of their desktops got stripped away just for these suckers. Well, guess what: this petty annoyance just shipped off to dodo territory. That doesn't mean the gadgets themselves are gone; instead, you add them via a right-click menu option from the desktop itself – after doing that, your active desktop gadgets can be viewed and accessed through the same method as the desktop itself using Aero Peek features on the desktop-viewing rectangle by the clock as described above. This is a definite improvement in my book.
Verdict: Worth the Upgrade
Snapping and Shaking (NOT!)
Aero Shake, in effect, is practically self-explanatory; it's use, though, is not. That said, doing the hippy shakes just to send everything other than what you wish to work on is hardly necessary – a simple tap on the maximize button does the same job with a higher degree of usefulness.
Same goes for the Aero Snap feature. While it may seem useful to drag and drop your document windows to the left and right of your screen, using the equivalent option on the taskbar right-click pop-up does the same thing at more of a kicked-up pace. And snapping upward to maximize is hardly necessary either; simply clicking the requisite button speeds up that process as well.
Verdict: Not good enough
Final Analysis
So that counts only half an improvement from Vista in this department; after the perfect score in the first round, we now stand at little more than five out of seven at halftime. As we continue this discussion, the third quarter will be devoted to the various apps that come included with Windows; while the final round will center around devices, networking and maintenance. Be sure to stick around for more as the action heats up in the second half of this series, and while you wait, feel free to check out more Windows 7 discussion here at Bright Hub.
Screenshots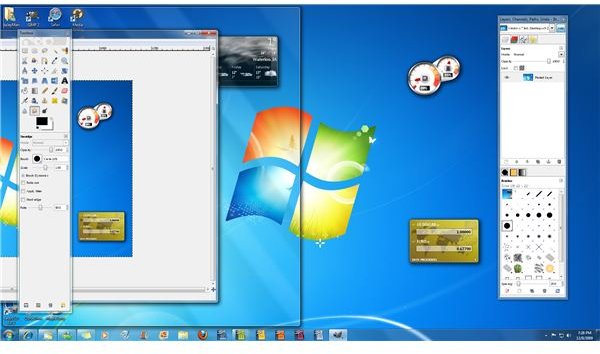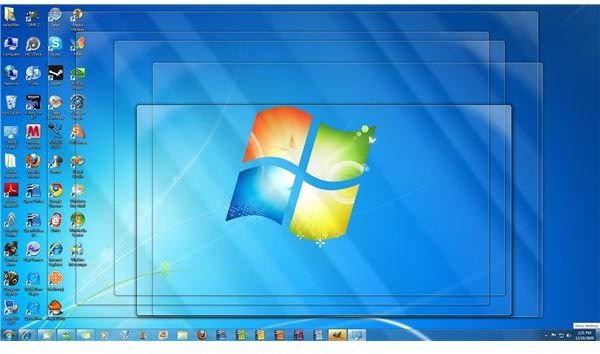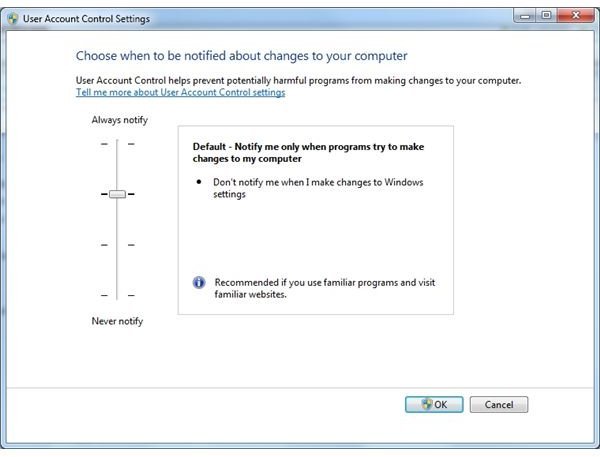 This post is part of the series: Windows 7: One Month Later
It's been just over a month since Windows 7 hit retail, but is it still worth the upgrade? In this series, I look at the individual features headlining Windows 7 and provide analysis on whether these features still provide enough reason to upgrade.