What is SharePoint? How Can SharePoint Help Administrators Manage Documents?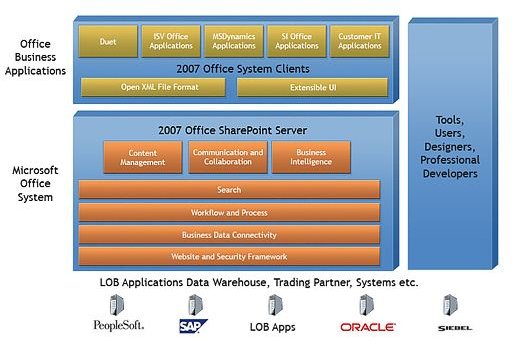 What is Sharepoint?
SharePoint has many different uses and features, but for starters it is a document management system. It allows users to pull documents from a central location, modify them and return them to the central location. Revisions can have version numbers and the document can be restricted to certain select people for editing and others for read only.
SharePoint also allows users to maintain workflow processes. A workflow is a sequence of connected steps that lead to a finished job. SharePoint, while it allows multiple users to work within a project, still keeps track of the individual steps that individuals are following to complete that job.
This leads to another feature of SharePoint as a project management system. Project management defines the steps, scope, and managing features that will conclude with a completed project. With collaboration and process management tools, the project management feature can come into focus. Timelines and deadlines can be understood, and steps can be followed to reach them.
Business Intelligence
Another area where SharePoint has potential is for Business Intelligence (BI). BI is the analysis of a company's market or competitors. It involves market, industry, or competition analysis. SharePoint can use reporting services through the Report Center. This is a central location where documents and reports that have a common subject are stored.
SharePoint can integrate with SQL Server 2005, the Business Scorecard Manager and with Proclarity Analytics.
There are three products that work in background with SharePoint, and which provide integration services.
SQL Server 2005 is a database management system that can be used to analyze a variety of data types and generate reports.
The Scorecard Manager is designed to track key indicators like ratios for finance and costs. It can also help with sales channels.
ProclarIty Analytics works with SQL Server's Analysis tools. It takes data from a SQL server database and provides analysis services. Analysis services is the part of the Business Intelligence model which helps to define business entities, logic, tools, and calculations. The end goal is to understand the relationships involving the business, both internally and externally.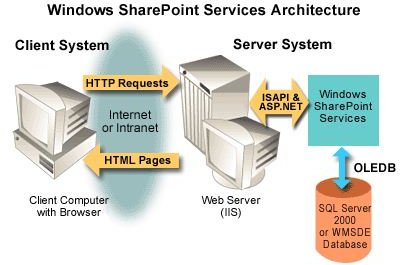 Images Credit: Microsoft
Web Applications
Not only can SharePoint help with a business project, it can be ported to a browser like Internet Explorer, or Mozilla Firefox and act as a web page. The good thing about this is that you don't need to know HTML, or Perl, or any web language tool. You don't need an Adobe designer product or any other web designer product. SharePoint comes with its own tools that allow you to configure your website. Moreover, it can be the front end to a SQL server database backend or a C# or VB backend connection.
A good SharePoint developer can work with multiple products, like Adobe, Excel, InfoPath, Silverlight, or other products to make the website more dynamic.
A website can be developed that will hold human resources information, document control, project management, task assignments, team assignment and operations.
Three Components of SharePoint
Site Architect
A site is the central point where all of the Business Intelligence comes together. The SharePoint site is the location that unifies the collaboration, the teams, the documents, and the entire project. The site architect is the person responsible for creating and maintaining the SharePoint operations.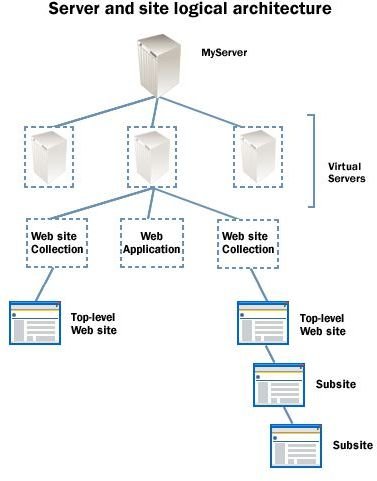 Site Administrator
A site has to be managed after it has been designed. The role of the site administrator is to bring the different users together, organize the project, create the rules of collaboration, bring uniformity to the system, and engage in the Business Intelligence practices for the business group. Additionally, server farms can be created that will unify multiple SharePoint servers across different and multiple projects.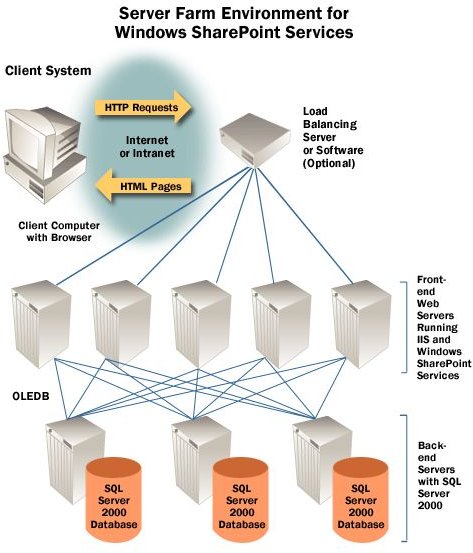 Site Developer
The developer is the front end of the system unit. They bring together the documents, the users, make the collaboration possible, and put it all in the software. The developer takes the rules, notions, and processes and makes a website with the information that will be the central share point of the activity.
Images Credit: Microsoft
This post is part of the series: SharePoint - How It Works and What It Does
SharePoint is a collaborative program designed for document and project management across an enterprise. It is a browser based application which can be used to create websites for internal and external business operations.