Reviewing the Windows Device Manager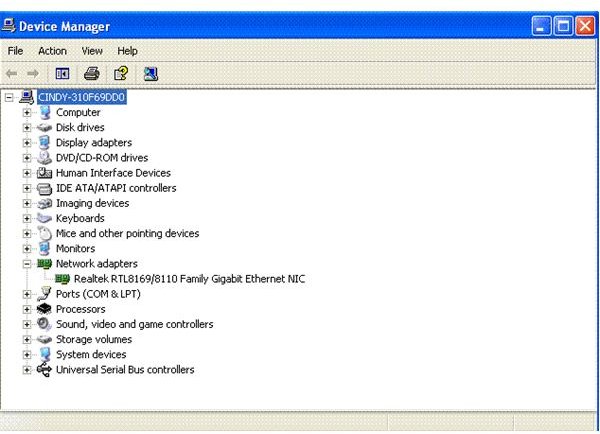 About
The Windows Device Manager is located in the system settings of your control panel. It allows you to take a look at all the hardware installed on your system. With the Windows Device Manager tool you are able to see if any of your hardware is malfunctioning, is conflicting with another device, or is disabled. You can also update and rollback drivers through the interface in order to correct issues that you may be having with your current system configuration.
Things You'll Need
Step One
To access your device manager, you need to go to: Start > Control Panel > System. Click the Hardware tab. Then, at the top, you should see actions for the Device Manager, and from there open it. The screenshot below will give you a representation of what your screen should look like.
Screenshots
Step Two
Now you should be able to see all the device manager settings that are installed on your computer. If you see any yellow exclamation marks, it is likely that the hardware is installed, but the driver is not. You should right click and select the "properties" option at the bottom of the list to troubleshoot potential issues.
Install the driver from disc if you have it, or search for the driver on the manufacturer's web site. If you see any red markers, it means that the hardware cannot be found, or is no longer present in the computer. You have a few options here: make sure the hardware is securely installed in the system and try again, disable the hardware, or uninstall the driver for the hardware. One of these three options will likely make the "x" disappear.
Tips, Warnings, and Other Information
If you are unsure of what to do, consult the manufacturer. You don't want to disable or enable things at random, because it could lead to more serious computer issues.
If there is no icon present next to the device, this means everything is fine with that specific installation.
Related Reading:
>» Dealing with Problem Hardware Drivers
>» Improve Windows Performance: Get Rid of Unsigned Files and Drivers
>» Windows XP: Hardware Profiles (Part III of III)
>» Changing Windows sound settings
>» Windows Vista - Using Device Manager for Device Driver Management