Top Freeware for Windows XP - Security and Maintenance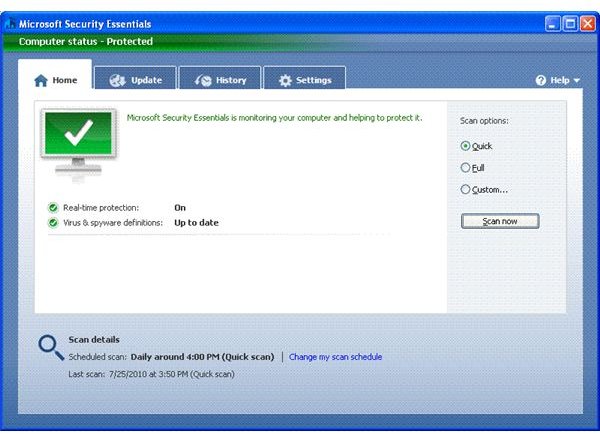 Top Free Downloads for Windows XP Security
1 Microsoft Security Essentials: With the introduction of Microsoft Security Essentials (MSE), people can now use antivirus protection without spending on money and computer resources. You can download MSE from the Microsoft website for free. Microsoft Security Essentials contains not only an antivirus, it also includes several antispyware from Microsoft. The only drawback is that MSE does not carry any firewall.
2 Comodo AntiVirus: Available at Comodo.com, you can find plenty of great freeware for Windows XP. The Comodo Antivirus is one of them. Others include Comodo Verification Engine, BoClean, Comodo System Cleaner ,Comodo SecureMail, and many more.You can download Comodo Antivirus for free. The only problem is with virus database updating. It takes too long to update the virus database the first time, and often breaks up at different points, compelling you to manually update the database.
3. Comodo Firewall: For those who need a good firewall, this review of Comodo Firewall says it is excellent for protecting your computer from intruders. Though the Firewall is bundled in the Comodo Antivirus mentioned above, you can also download Comodo Firewall separately. This version allows you to select if you wish to install both antivirus and firewall or simply the firewall. If you opt for MSE, you need a firewall. MSE and Comodo Firewall combined, offer you a greater protection without any conflicts.
A problem you may face is that it will block your touchpad, especially if it is from Synaptics**.** The trick is to open Settings and add the touchpad process to trusted applications before it blocks it. If your touchpad is blocked, use ALT + TAB to navigate to the Comodo dialog, use arrow keys to navigate, and hit the spacebar on "Allow" to add it to trusted applications.
4. WinPatrol: Also known as Scotty, this review of WinPatrol helps you manage different components of your computer: startup items, Internet Helpers, and more. The main aim of WinPatrol is to keep an eye on your computer settings and notify you of any changes made to the applications. You may decide to allow or deny the change based upon why and how the change was initiated. Besides monitoring your system for malware, the software also helps you with the configuration of startup items and Internet Explorer Extensions. You can download Winpatrol from its website without paying anything.
Top Free Downloads for Windows XP Maintenance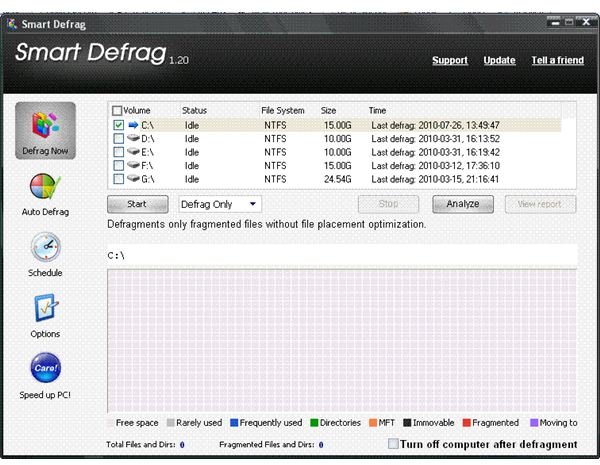 1 SmartDefrag: The default defragmenter with Windows XP is a frustrating product. SmartDefrag is recommended for not only defragmenting but optimized defragment of your HDD. Optimized defragmentation takes care that relevant data is placed in closer clusters to further improve file access. After downloading SmartDefrag, you can setup the Auto Defrag mode so that whenever your computer is idle, the freeware for Windows XP starts optimized defragmentation.
2. IDrive for remote Backup: Though there are plenty of tools in the market that offer remote online backup of your data, I found IDrive to be the easiest. You get 2GB of free space (sufficient for a normal user) upon registration. IDrive contains features such as scheduled backup, backup as a change is detected, and more. The only disadvantage is that you have to use the default program provided by IDrive. FTP transfers are not available, meaning the upload/download processes are somewhat slow.
3 CCleaner: Bright Hub recommends CCleaner to help you keep your HDD clean. It also has a built-in registry cleaner as well as utilities to customize startup items and to uninstall programs. Easy to use, download the CCleaner - trusted by millions of users worldwide to cleanup their privacy traces and more.
4. Unlocker: Sometimes you get a message that a program or data file is in use when you try to delete it. Unlocker is a small program that helps you to remove files or folders that cannot be deleted directly. Once you download Unlocker, you can use it to kill the processes that prevent any item from being deleted so that you can delete it easily.