Can I Watch TV Programs on my PC? Watch TV on your PC Free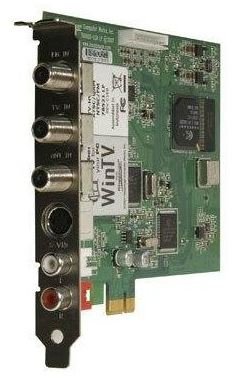 There are two ways that you can watch TV on your computer:
Watch TV from conventional broadcasts: cable, satellite, etc.
The first option requires a TV card on your computer and the second one requires nothing more than a fast Internet connection, which is possibly one Megabits/second or higher. If you have both, you can go with the either one depending on what you want to watch; having one does not have any effect on the other.
If you do not have a TV card already, choosing the right one may be a little bit tricky. But as a Bright Hub reader you will be armed with the necessary knowledge when you finish reading the article.
Choosing the Right TV Card
Choosing the right TV Card first depends on where you are and what type of broadcast you are receiving. If you have only an analog broadcast, then you can use only a card that handles analog connection. If you have both analog and digital broadcasts, then you have to go with the card that supports both (called hybrid cards). In United States, there is no longer an analog broadcast as far as I know, so you will need to go with a digital TV Card.
Second, the TV card should be capable of handling High Definition (HD) broadcasts, plus your computer should have the necessary computing power to display HD streams. I do not recommend going with HD streams if you have a relatively old computer. If you will use your computer to record TV streams (sooner or later you will), make sure that you have a capacious hard disk to record the TV shows.
Third, if you want to record HD streams and save them to your computer, then know in advance that encoding those streams require immense computing power. For the analog broadcasts, the TV cards have MPEG-2 decoders on board, which requires minimal processing power, but this is currently not available in any card for the HD streams. Therefore you will have to rely on your computer's processing power.
Fourth, you may go for an internal card that is attached to an empty PCI slot on your computer or an external one that uses the USB port, If you are a Linux user, I suggest you look for MythTV compliant TV Cards to avoid headaches in the future. The rest of this article is the same for Linux, the only changes are the programs you are using.
While you are choosing the TV card for your computer, I suggest you to check whether they are compliant with Windows Media Center (MC). This way, you can watch TV inside your MC and avoid conflicts between the MC and the TV card's software.
I also advise you to check if the card has a remote controller included in the box. Spend a few dollars more and ask for the one which has a remote controller. The separate remotes are priced higher than the TV cards themselves.
TV Card Problems
Do not think that your TV card is bad just because you have installation and setup issues. TV Cards are the most problematic hardware components that I have seen so far. What I will advise you on the matter is to go to the card manufacturer's website and download the latest drivers and software for your device. In most of the cases this will be the way that you will be solving your problem so why not go first with this one?
The cards that do not explicitly say that they are compatible with the Media Center do not necessarily have problems working under Media Center. The drivers that you received with the hardware box iare possibly outdated, and that's why it refuses to work with Media Center. Again go to the manufacturer's website and download the latest driver and software.
In the meantime I suggest you to go with the known manufacturers' cards instead of no-name, cheap ones. It does not worth to lose your sanity to save a few bucks. I can heartily recommend Hauppage's TV Cards.
Installation and Watching TV
I have already touched on drivers. Given that you have the recent versions of the software available and the hardware and the relevant cables are connected properly, the thing that you have to do is to open up your TV card's software and wait for it to retrieve the channels and EPGs (Electronic Program Guides.)
Live TV recording can be done through the TV card's software and/or by your Media Center (depending on which one you are using and its capabilities). I suggest you to spend some time with the software and learn about its features in detail. You may be surprised that your TV card is more capable and/or has more features than you thought it did.
Watching TV from the Internet
You can also watch TV from the Internet. Internet TV is on the rise for the past years because it enables you to watch TV like you are watching a movie from your computer: if you are going out when your favorite show is playing, why wonder? Navigate to your Internet TV and watch it whenever you want. This concept is called "on demand" TV. The most popular Internet TVs are Hulu, Netflix and Vudu. You are not limited to these of course; just google for the "Internet tv" keywords and see how many sites the search returns. Some Internet TVs require you to install their own software whereas some let you watch within your browser. It just depends on which site you go to watch TV.
As a separate consideration, I'd also like to mention the concept of Internet TVs: watching TV on a computer or on the TV itself from the Internet is becoming irrelevant. With the Internet connected TV concept, you connect your TV set to the Internet -whether through a router or directly by the wired/wireless connection on your TV- and watch online TV channels, or connect to YouTube and watch videos. If you are interested on the subject, you can start digging deeper by reading about the Web-enabled electronics and further by Internet-Ready TVs.
Conclusion
As we have covered the basics, there is no need to wonder if you can watch TV on your computer. You can do that with a minimal or no investment with your current computer.
Images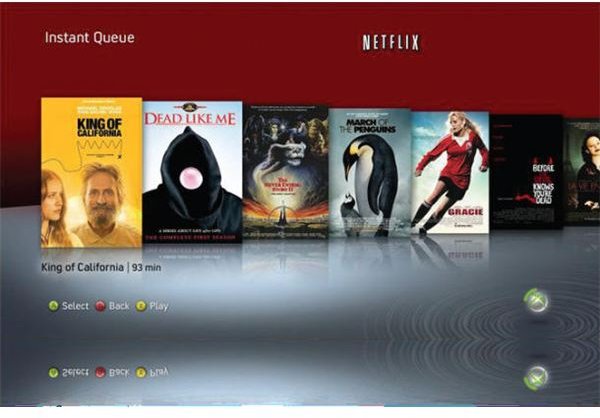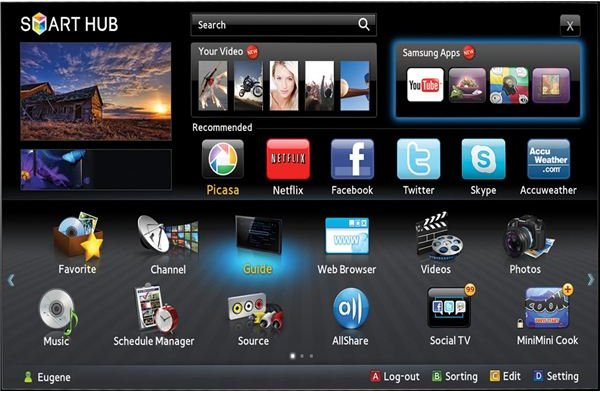 References
Article: Author's own experience.
Image Credits:
Hauppage TV Card: Hauppauge, https://www.hauppauge.com/
Netflix Dashboard: CNet, https://news.cnet.com/
Samsung Smart TV Hub: Lazyreviewzzz, https://lazyreviewzzz.com