How Do I Make a New Hotmail Account: Create a Hotmail Address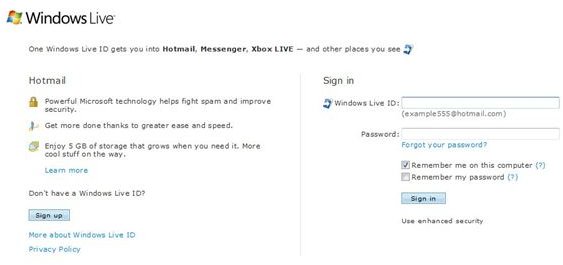 Get Started
The first step when you want to make a new Hotmail account is to head to the website, Hotmail.com. Sign in with your existing Windows Live ID, if you have one. For example, if you use MSN Messenger (or Windows Live Messenger), the user name and password you use for that account will be the same you use to make a new Hotmail account. If you do not have one, click the Sign Up button.
Create an ID
If you need to sign up for a Windows Live ID, enter a user name in the first field of the sign-up page. This name will be used as you create a Hotmail address, so choose wisely. Select Hotmail from the email account drop down and then click the Check Availability button. If the user name you entered is available continue entering your personal information to make a new Hotmail account.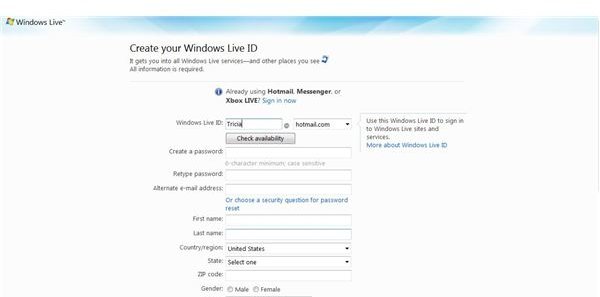 Create a strong password for your new Hotmail account. This will help protect you from possible "bad guys" breaking into your Hotmail account and stealing your personal information. Check out the Bright Hub tutorial, Password Security - Choosing Strong Passwords, for help. Make sure it is something you will remember, so that you can get into your Hotmail account later. Enter an alternate email address, in case you forget the password for your new Hotmail account. Enter the rest of the information required and click I Accept.
Sign In
Once you have selected a user name for your new Hotmail account and entered your personal information, you will be taken to the Sign In page. Enter the entire Hotmail email address you selected. For example, if you selected iheartpuppies as your Hotmail user name, you would enter [email protected] into the Windows Live ID field. Type the password you selected into the Password field. You can opt to allow Hotmail to remember your new account information for you by selecting the Remember Me on This Computer and the Remember My Password check boxes.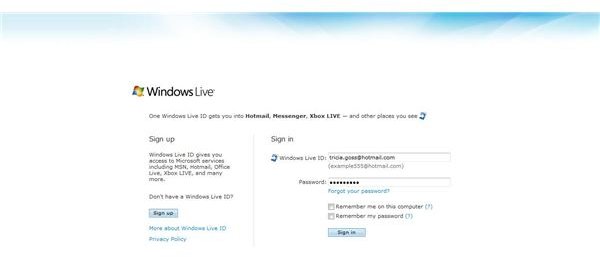 Click the Sign In button to begin using your new Hotmail account.
Create a Second Hotmail Account
If you already have a Hotmail account, but want to create another new one, the same steps as above apply. There is one additional step you may need to take to get started, though. If you visit the Hotmail site and it automatically logs you into your existing account, click the Sign Out button at the top right of the Hotmail window.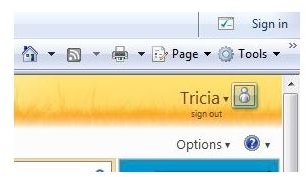 Then all you need to do is go back to the Hotmail website and click the Sign Up button to make a new Hotmail account.
For more Hotmail and Windows Live tips, tricks and tutorials, check out How to Block Spam in Hotmail, Windows Live Mail and Windows Mail and How to Create and Share a Windows Live Calendar.