Software to Make Your Windows PC Run Faster – System Performance Software Reviews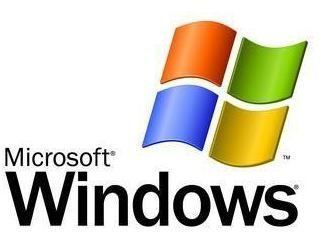 Improving Your PC's Performance
One of the most common complaints heard from Windows users involves slow or sluggish performance of their PCs. Now, it may be possible, depending on when and how these slowdowns occur, that the only real solution is to upgrade hardware or buy a new computer. However, that is seldom the case. In actuality, many of the problems that cause operating system slowdowns can be corrected by doing things like deleting certain files, defragging the hard drive, clearing out old junk data, and performing a number of other similar tasks.
If these things will take care of so many system problems, why don't we do them more often? There are many reasons, but two major ones stand out. First, there are quite a number of people who are worried that they might end up deleting the wrong thing which, in turn, may cause the system to crash and unable to restart properly. Second, a lot of these tasks are tedious and time-consuming – so even if you aren't worried about messing up your operating system, you may be in that camp that keeps putting this boring little job off until you absolutely have to perform it.
To help with both of these circumstances, there are a number of software products on the market that basically take care of maintenance tasks for you. As with any software, there are some great utilities and there are some that could make your problems even worse. So, before you go and pick up the first application you see, it's a good idea to do a bit of research to see just what you're getting into. The system performance software reviews at Bright Hub can help in that regard, saving you a few steps in that research.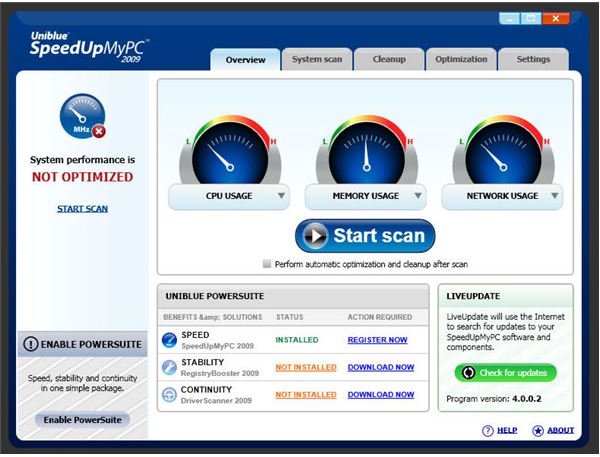 One of my favorite utilities for cleaning up old files and optimizing performance is SpeedUpMyPC 2009. I've used it (and continue to use it) on both XP and Vista systems, always with positive results. While this utility isn't free, it is rather inexpensive at the retail price of $29.95. Uniblue, the developers of SpeedUpMyPC also have a number of other utilities that can help improve your computer's performance.
If you'd rather check into some of the free tools that are available before investing in a commercial product, you may want to consider CCleaner. This lightweight utility scans your system for unneeded files and deletes them, freeing up hard drive space and improving system performance at the same time.
When it comes to defragging your hard drive, you can use the system tools that come bundled with the Windows operating system, but there are better products for the job. One of them is Auslogic Disk Defrag. Not only is this application free, but it's actually faster (and many believe that it's safer) than the built-in Windows utility. If it's been awhile since you've defragged your system, this alone might cause you to see a substantial increase in speed.
There are several other utilities that make claims about improving system performance, but again, before you try them, take a few minutes to check out the reviews of these applications first. If you're considering a product and can't find a review here on Bright Hub, or if you just have other questions in general, be sure to leave a note in the Windows Platform Discussion Forums.