Learn How to Make a Subform in Microsoft Access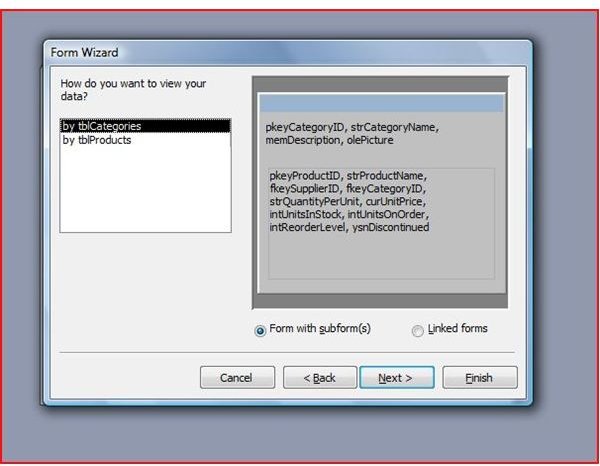 Make a Subform With a Form
The first method to use to make a subform is to create it at the same time as a form. Open a database window. In the Objects task pane, click Forms. Click the New button on the toolbar and the New Form dialog will open. Double click Form Wizard and the Form Wizard will open.
Select an option from the Tables/Queries list. Add the fields you want in the form by double clicking them in the Available Fields list. Before pressing Next, select a second option from the Tables/Queries list, and double click the fields to add according to that selection, setting up relationships between the two tables or queries. Click Next.
The wizard will ask which table or query you want to view by. Click the selection you want and select the Form with Subform(s) option, as well. Follow the remaining steps of the wizard. When you finish, Access will have made two forms (the main form and the subform).
Add a Subform to an Existing Form
If you already have a form and want to add a subform to it, open that form in Design View. Make sure the Control Wizards button is selected.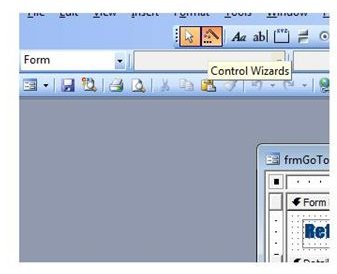 Click on the Subform/Subreport tool, which is in the Access toolbox. Click on the form where you want the subform positioned. The Subform Wizard will open; follow the wizard's instructions to create the new subform. When the wizard is complete, Access will add a subform control to the form you selected.
Use an Existing Form as a Subform
If you have two existing Access forms and one can serve as the subform for another, open the form you want to be the main form. Go to Design View. Make sure the Control Wizards button is depressed.
Switch to the Database window by going to the Window menu and selecting the database, or by pressing the F11 key. Find the existing Access form you want to use as the subform in the database window. Drag it and drop it into the main form.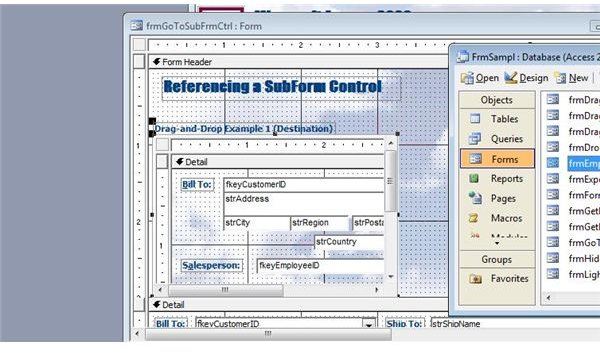 For more tips on working with forms in Microsoft Access, check out this Bright Hub three part series. Also, don't miss these Advanced Microsoft Access Tips.