Vista System Requirements - Upgrade to Windows Vista for Optimum PC Speed and Performance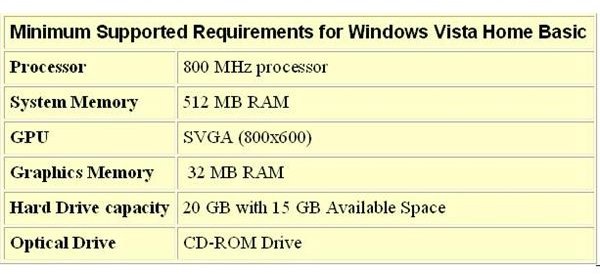 Tip #1 Optimize Your PC to Meet Minimum Supported Requirements
For optimal performance, Vista relies heavily on your system components, particularly your hard disk, CPU, RAM, graphics card and, for laptops, your battery. It is critical, therefore, to ensure that your computer meets or exceeds the minimum hardware and software requirements. Anything less will result in a sluggish, unstable Vista system.
Microsoft has established minimum supported requirements that every PC must meet in order to run the Vista operating system.
It is essential to remember, however, that these specifications only describe the minimum hardware requirements that are recommended for the basic functionality of a Windows Vista system. These will also vary based on the specific edition of Vista that you are going to be running. Certain premium Vista features, for example, require much higher hardware requirements.
To determine the specific system requirements for your own computer and computing needs, use the Windows Vista Upgrade Advisor as outlined in Tip #2 below.
Tip #2 Run the Windows Vista Upgrade Advisor
The most effective way to determine whether your system is Vista-ready is to download the Windows Vista Upgrade Advisor. This is a free utility that is provided by Microsoft to analyze your Windows XP computer to find out if it can run Windows Vista and if not, what upgrades will be needed to get it Vista-ready.
The Vista Upgrade Advisor will scan all the hardware installed on your computer, including any external devices that are plugged into it. It will provide you with a simple-to-understand report that details its findings, to help you establish whether or not your system meets Vista's minimum supported requirements. This report will indicate any system, device or compatibility issues it finds, as well as provide recommendations on how to resolve them before you upgrade. It will also recommend the specific edition of Windows Vista that is best suited to your computer system and computing needs.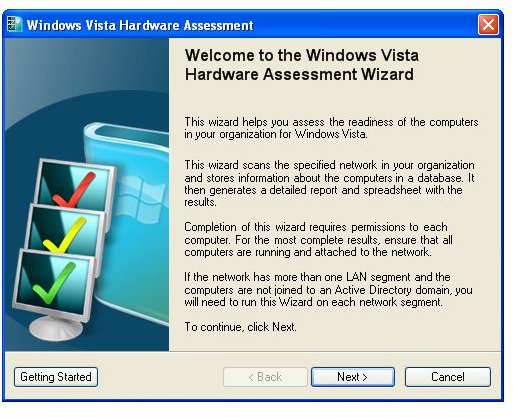 Quick Tips
Before running the Vista Upgrade Advisor, plug in any of the USB devices and/or peripherals (printers, scanners, etc), which you regularly use with the particular computer you're evaluating. This is important because the Vista Upgrade Advisor is designed to detect and analyze these devices as well, to let you know if whether or not they are compatible with Vista.
The Vista Upgrade Advisor can also be run on a Vista system to determine whether it can be upgraded to an even more powerful edition of Vista, for example upgrading from Vista Basic to Vista Premium.
This post is part of the series: 21 Ways to Speed Up Vista
Want to speed up your Vista PC? This series will tell you how - from the basics to more advanced techniques. Soon you'll have your Vista PC humming along in tip-top shape.