Bright Hub Library of Microsoft PowerPoint Tutorials, Tips, and Help Guides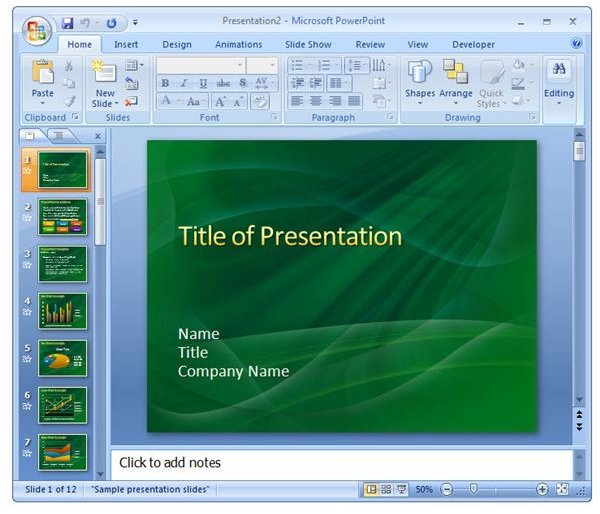 PowerPoint Library at Bright Hub
Microsoft PowerPoint has long been the standard by which other presentation software packages are judged. The PowerPoint tutorial collection at Bright Hub contains guides on a variety of topics written in a manner that's accessible to even the most novice user.
PowerPoint Animations
One thing that has always made PowerPoint stand out is the ease with which it allows users to incorporate animations into slideshows. The four-part series on PowerPoint animations and special effects shows the different ways you can add these features to a
presentation to make it come to life. There's even an added section on how to use sound with animated transitions.
Videos and PowerPoint
Have a movie that you want to add to your presentation? If the video that you want to include resides on your hard drive, check out the tutorial Embedding Videos into a PowerPoint Presentation. However, if you want to learn what you need to do to insert videos from YouTube or other hosting services, see Add YouTube Videos to a Microsoft PowerPoint 2007 Presentation.
Using Sound in PowerPoint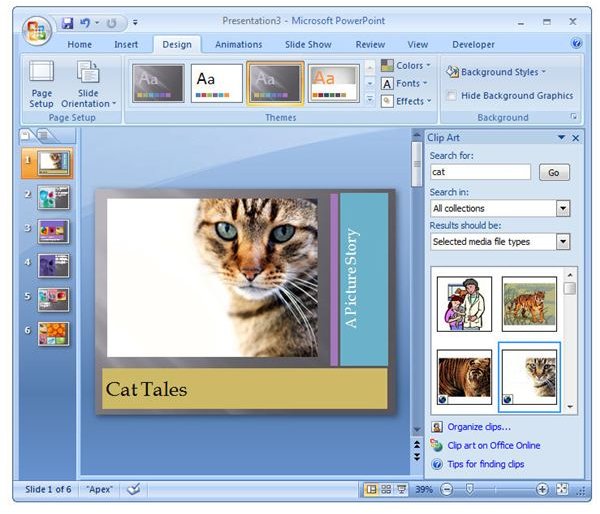 Another type of media that can really spruce up a presentation is the use of voice, music, or special audio clips. If you're a user of PowerPoint 2000 or 2003 and want to find out how to incorporate sound into your slideshows, check out the seven-part series on How to Add Audio to PowerPoint 2000/2003 Presentations. Users of the 2007 version of the software should refer to this PowerPoint tutorial series on using audio in slideshows.
PowerPoint Macros and Add-Ins
If you've upgraded to the 2007 version of PowerPoint from a previous release, one thing you may be missing is the macro recorder. You can still create macros in PowerPoint 2007, but you will have to use the VBA editor or import them from other sources.
Another feature missing from PowerPoint 2007 is the ability to create custom shortcuts. However, there are a few third party add-ins that you can download to add this functionality. One of them is the OfficeOne Shortcut Manager which allows you to create custom shortcuts for any PowerPoint command – even a macro.
Using PowerPoint with Other Office Products
As part of the Microsoft Office suite, PowerPoint makes it easy to include other Office objects such as Excel charts and Word outlines in presentations. However, the compatibility doesn't end there. In other PowerPoint tutorials at Bright Hub, you can learn how to integrate several different applications with PowerPoint and use the software to create a basic website or make entertaining quizzes.
If you're stuck for ideas on how to begin your slideshow, you may want to turn to a template. Just as with other applications in the Office package, there are numerous free templates for PowerPoint that can be found at Office Online and other sources on the web to complement the offerings that come prepackaged with the original software.
This is just a sampling of the topics covered in the ever-growing library of PowerPoint tutorials and user guides at Bright Hub. Be sure to check back soon to see what new items have been added.