Free Christmas Holiday Templates and More for Microsoft Office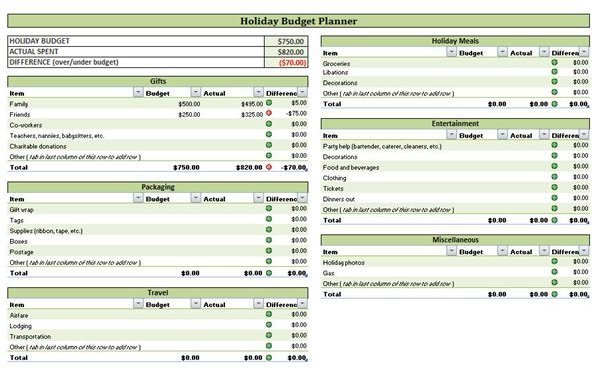 Spread the Christmas Cheer
If you're looking for some fresh ideas for your do-it-yourself Christmas projects this year, it's worth taking the time to peruse the collection of holiday items available right now at Office Online. Microsoft has added some pretty interesting free downloads recently along with several articles offering tips on how to save some money this Christmas season.
Here are some of my favorites from the collection. Links to all of these templates can be found in the References section at the end of this article.
Budget Planner
This holiday budget planner template for Excel 2007 is great for those of us who are trying to keep a close eye on what we're spending this Christmas season. It doesn't take long for all of those little expenses to add up, but with this tool you can keep track of expenditures for gifts, packaging, parties, and more.
You can also use this spreadsheet template to plan ahead and budget in advance. While this item was developed with Christmas budgets in mind, it can easily be adapted to use for other holidays and special events, such as weddings and graduation parties, held throughout the year.
Address Labels

If you're going to be sending out party invitations or Christmas cards this year, these holiday address labels are a great way to save money and time. They're available for a wide variety of stock label sizes and formats and are easily customizable in Microsoft Word.
I generally don't send out a lot of cards each year, but I do like to use these types of labels as tags for Christmas gifts. With just a few minor adjustments, you can easily change the wording on the template to display any message you want.
Recipe Card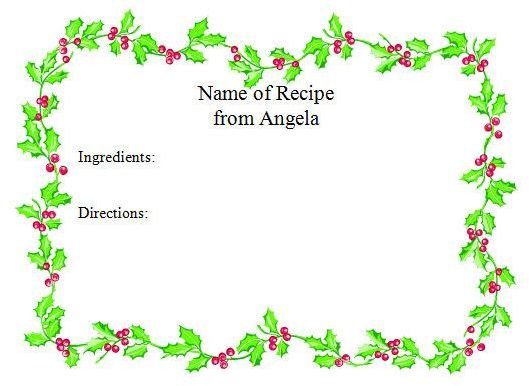 For those who aren't completely helpless in the kitchen, homemade gifts of food are a great way to save money and share your favorite recipes with others. Instead of just giving a tin of cookies or peanut brittle, you can attach one of these holiday recipe cards to the package and make it two gifts in one – the recipe for the item and a nice "sample" to go along with it.
If you want to go a little further, you can print up several recipes, punch a hole in the corner of each card, and tie them together with some inexpensive holiday ribbon. You can then attach this collection of cards to a package, gift basket, or even hang them up at each of your coworkers' desks.
Snowflake Decal Decorations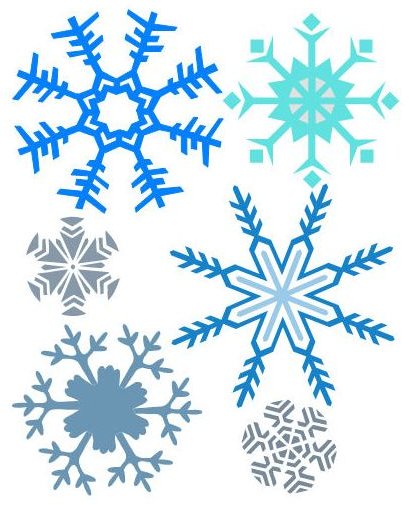 These snowflake decals may be my favorite template of all. While I love Christmas decorations, I hate spending too much money on something that I'm planning to throw away at the end of the season. With these decal templates, you can print out the designs on a full sheet of transparent labels and apply them to any area to which you want to add a little holiday spirit.
If you're not crazy about snowflakes, you can use this same trick with any of the Microsoft clip art items. Open any blank Microsoft Word document and resize it to the dimensions of your label sheet. Then, you can download holiday images from the Microsoft clip art gallery and add any you like to the sheet.
This is a great way to get kids involved in Christmas decorating projects, too. Speaking of kids, another way to use holiday clip art is to create a Christmas coloring book. For full instructions on how to do this, check out the guide Make Your Own Christmas Coloring Pages with Microsoft Word.
References and Resources
Download these featured materials at the following links.
3. Recipe Card
All screenshots taken by author and are property of their respective designers.