Windows Mobile Utility Applications - Best Mobile Utilities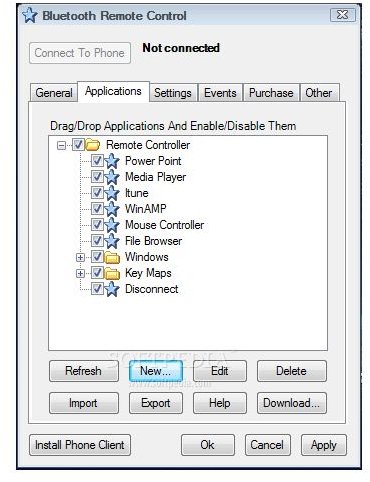 The Windows Mobile OS provides Smartphone and Pocket PC owners with a brilliant front end platform on which to run mobile applications, games, communications, multimedia and information systems. What is more, dynamic mobile technology now makes using such devices almost as effecftive as a desktop PC. This optimum performance, heightened security and brilliant end user experience is possible because of the array of Windows Mobile Utility applications that are now on the market. Whether its remote controlling 3rd party devices, backing up data, calibrating for optimum useability or tweaking configuration for personal preference below are a list of some of the finest mobile utility apps that can seriously enhance your mobiles efficiency and effectiveness.
Bluetooth Remote Control for Windows Mobile - $12.95
This is a superb remote control application delivered over Bluetooth. Remotes onto other devices and applications with extensive support for software manipulation such as Windows Media Player, PowerPoint, PowerDVD, Vista Media Center, Winamp and many more.
Sprite Backup - $19.95
A backup suite for safeguarding data, configuration settings, application installations and network setup. Quick to backup and restore either part or complete 'images' of the mobiles data structure and content. Schedule auto backups to 3rd party hardware, i.e. PC or external memory.
Syswatch - $7.95
Memory Usage plug-in that attaches seamlessly to the 'Today' screen. Shows key system information such as battery life, estimates of remaining time available, memory status, device usage and storage card informatics.
Total Commander - FREE
File management application with an in-built text editor and support for infrared file transfer and zip files. Can be used in a range of supported languages.
CalliGrapher - $14.95
Handwriting recognition application allowing users to dial phone numbers, send messages, email and capture video all via a superb handwriting engine. Excellent recognition technologies make training requirements minimal and practical use simple to grasp.
Pocket Mindmap - $39.95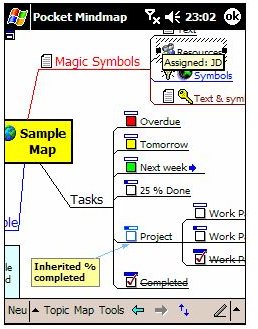 A great application to coordinate ideas and put logical flow to your mind mappings. Create process flows, text boxes, iconic representation, and color to ideas, tasks and central themes. Includes interfacing with Pocket Outlook and hyperlink navigation between mindmapped documents.
SKTools - $8.95
A great mobile PC performance maintenance application with multiple tools to clean registry, backup / restore systems, show system diagnostics and maintain databases, warnings, notifications and storage media. With a Windows Start-up Manager and an in-built program uninstaller.
PhatPad - $14.95
Comprehensive handwritten note creator and manager tool specifically for the mobile platform. Access notes and drawings and create content with the impressive PhatPad digital ink technology. Most useful editing suite and notepad manager.
XCPUScalar - $14.95
A highly effective speed boosting mobile application used to deliver optimized CPU power. XCPUScalar dynamically scales processor speed, reducing or increasing it depending on your application usage requirements. Increase power for more real time memory access, reduce and conserve it when performing less memory intensive tasks.
PrintBoy - $19.95
Excellent mobile technology wireless or serial printing utility which allows you to print documents over Wi-Fi, infrared and modem, etc. Print to a network printer straight from your mobile device.
PHM Registry Editor - FREE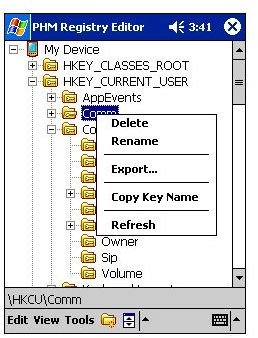 Some people may not be comfortable tweaking the registry editor on a mobile operating system but for those who are this is a great utility. Editing the registry improves performance and configuration to make the system work the way you want. Also worth a look is PHM Plus for more advanced system tools.
Tweaks2K2 .Net for Pocket PC - $12.95
A registry editor application specifically designed for the mobile platform. Provides an extensive list of registry tweaks from screen personalization and orientation, to temporary file cleanup. Can also tweak hidden registry file setup.
Airscanner Professional Security Suite - $39.95
An excellent multi-disciplined security suite for the mobile platform. With airscanning, antivirus, encryption and network packet 'sniffing', all delivered in a beautiful GUI and providing lock down confidence in the security of your data.
Microsoft Voice Command - $39.95
An impressive voice commander application for the mobile platform. Microsoft Voice Command makes operability so much easier, no need to hassle with minute scroll bars, icons and buttons. Highly effective, no voice training required and intuitively asks questions if not sure of a command.
Desktop Rover PC Controller - $19.95
Provides windows mobile device control using the standard keyboard and mouse setup of a desktop. Configure the mobiles use for easy operability on one large format virtual desktop. With bi-directional functionality for enhanced synchronization.
NoviiRemote Deluxe - $7.95
Whatever will the mobile computer be able to do next. Here your mobile can act as a home entertainment remote control to operate your TV, Cable / Satellite, DVD, VCR, etc. Easy to setup and with a simple yet effective user interface it works brilliantly, particularly on Windows Mobile driven architecture.
Spb Pocket Plus - $14.95
A highly effective mobile utility to enhance task management. Works in the background cleaning up rogue processes, closing programs properly and managing instability issues, i.e. safe mode and file extension compatibility.
ThemeGenCE - FREE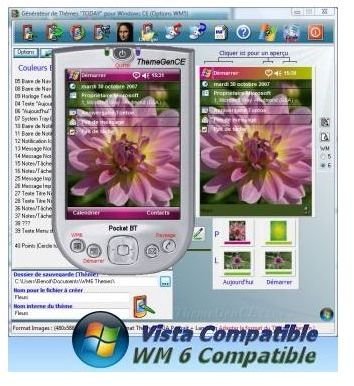 This theme creation application specific for mobile platform architecture makes it possible for users to have greater input into the look and feel of their mobile experience. Create themes, color schemes and font styling. Supports ActiveSyn for easy transfer and is compatible with QVGA, VGA and square screens.
This concludes our in-depth look at Windows Mobile, from its early years as Pocket PC 2000 to the current Windows Mobile 6. We have looked at the very best in mobile application delivery, and software design that caters for all of your end user requirements. Now, more than ever, people around the world can coordinate their daily lives with ease, and all thanks to the power of mobile computing.
This post is part of the series: Windows Mobile: Taking the Windows OS to a truly global audience
Windows Mobile has come a long way since its introduction in 2000. Here we look at the History of Windows Mobile. How it has developed and embraced technologies such as Pocket PC's and Smartphones, and how it now delivers an array of applications, services and communications.