Windows Mobile Gaming - Top Rated Games for the PDA & Best Free Windows Mobile Games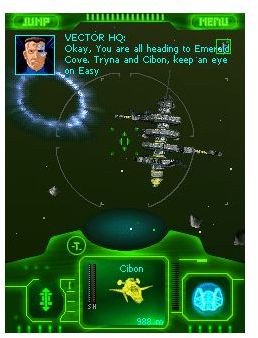 In this article we will take a look at some of the best Windows Mobile games. I have chosen not to simply pick the ones with the best price tag or newest features. Many of the games listed are older, even first generation games for the Windows Mobile OS. Some are indeed cutting edge and offer a new range of configurability. However what all of them are, in every instance, is a game that stands the test of time, offers hours of fun, and delivers a brilliant gaming experience on what is surely one of the most challenging platforms to master. Of course gaming on any platform is subjective, popular opinion reigns supreme, but here are my views on some great games for the Windows Mobile operating system, broken down into these categories:
Action and Adventure
Board games
Cards and Casino
Platform
Puzzles and Sudoku
Sport and Leisure
Strategy and Simulation
Classics and Combo packs
Action and Adventure
Anthelion 2: Celestial Vigilance $14.95
A 3D space fighter / shooter where you, as a space pirate try to rule the galaxy. Eliminate aliens and collect inter galactic bounty.
Broken Sword: Shadow of the Templars $29.95
Excellent globe trotting adventure game where you have to unlock ancient mysteries to progress through multiple levels of difficulty. With outstanding game play and graphics.
Atomic Cannon Pocket $19.95
Arcade style strategic artillery simulation game. Multiple landscapes and weaponry, battle against computer or friends.
Cards and Casino
Championship Spades Pro $24.99
Multi-dimension spades with brilliant visuals and degrees of difficulty that challenge all levels of player ability, online gaming and tournament play. Comprehensive and fast interconnectivity.
Multiplayer Championship Poker $19.95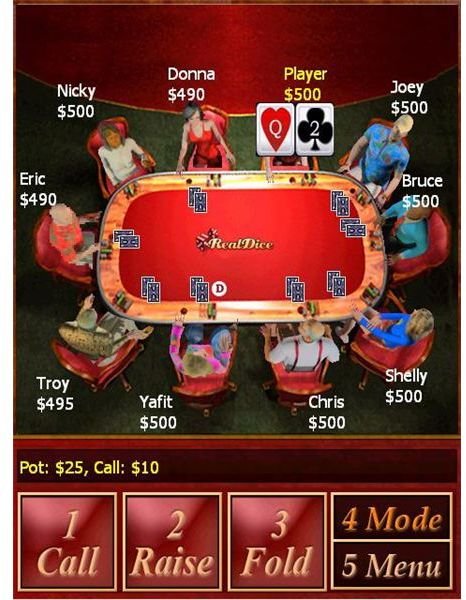 Multi-player, multi-table hold'em. Either online or off, play career mode choosing different character profiles and play to various degrees of difficulty.
All Mobile Casino $14.95
14 in 1 Casino combination. Baccarat, Blackjack, Craps, Roulette, Tri-Card Poker, + more. Play Live or Practice mode. Configure rules to suite you or play default 'Vegas style'.
Board games
Multiplayer Championship Backgammon $24.99
Best in class cross-platform mobile board game. Brilliant graphical interface, online and career mode backgammon. Play Palm vs. Windows Mobile, Smartphone vs. Desktop.
Monopoly $14.95
The property tycoon game for the ages comes to the mobile community. Buy, sell, rent and auction property. Maximum four player game, either CPU or Human. With 8 different identities and playing styles. Mobile monopoly is almost as good as the real thing.
PocketGrandmaster Chess $10.99
Outstanding mobile chess game with configurable game play and levels of difficulty. Options to replay moves, play against the clock, teaching mode, problem solving, and an assortment of tournament games.
Platform
Call of Duty 2 $14.95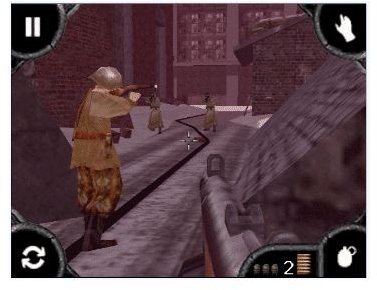 Best first person shooter for the mobile. Multi-faceted action, an AI that fights, eludes and interacts in a brilliant array of realistic battlegrounds. Very impressive seamless motion and gaming experience.
Meltdown $15.99
A platform / puzzle game. Use a friendly robot to manage a power station - shutdown reactors, avoid vats of coolant, gremlins and electrical currents to prevent a nuclear disaster. 90 different levels, 3 difficulty settings.
SkyForce Reloaded $10.95
Classical 3d arcade shooter, with masses of objectives and environments. Point and shoot simplicity to ultimately save the world.
Puzzles and Sudoku
Bejeweled 2 $19.95
Color puzzle sequel game to the best selling Bejeweled. With improved graphics and effects. Match colored jewels in lines of three, horizontally or vertically to clear the board.
Spb Brain Evolution $19.95
Mental awareness and brain fitness game. Use for everyday training and you will find that your brain becomes faster and more reliable.
Across Lite Mobile $17.95
Premier online crossword puzzle game. Excellent game play, loads of puzzles and highly configurable.
Shanghai Pocket Essentials $14.95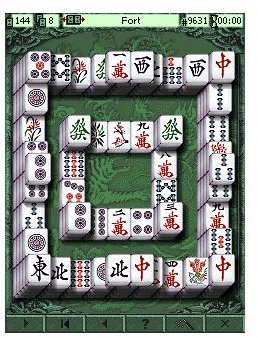 Popular Mah-Jongg game with masses of different themes and layouts. With 2 levels of difficulty, play on 36 or 24 tile-set boards, very comprehensive.
Mastersoft Sudoku V2 $14.95
Highly addictive, best in class Sudoku for the handheld environment. With 6 levels of play, one million in-built Sudoku's, and a unique GUI.
Trivial Pursuit Handheld Edition $19.95
The world of trivial pursuits goes mobile. With over 1600 questions stored in six categories, Arts and Entertainment, People and Places, Sports and Leisure, History, Science and Nature, and the novel Wild Card.
Sport and Leisure
Virtual Pool Mobile $24.95
Best in class pool for the mobile. Supremely realistic 3d gaming, play career mode, tournaments, trick shots, exhibition or practice. With 6 pool rooms and 120 opponents.
Street Duel: Underground Racing $19.95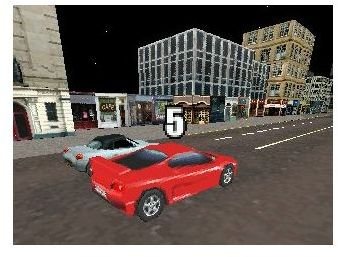 3d street racing at its finest. Enhanced graphics engine, seamless motion and realistic game play. With 32 different races and 9 different vehicles to choose from, each with their own characteristics.
Air Hockey Challenge $14.95
Classic arcade style air hockey which tests reaction and skill. Responsive touch screen game play makes it a real challenge - manipulate the paddle, hit the pluck and defend your goal.
Strategy and Simulation
Machines at War $20.99
Real time strategy game where you construct and command an army to ultimately rule the world. Features random maps with unique challenges where landscape can be manipulated to aid your war effort.
Orions: Legend of Wizards $19.95
Turn based strategy game in a world of connected islands called Orions. Pitch Battles against the Orion Lords using battle cards, monsters, and spells.
Azgard Defense $14.95
Construct a defensive line to protect your home from hordes of 'nasties'. Object of this highly successful game is simple - create an impenetrable fortress by constructing and combining towers.
The Quest $19.95
Role play strategy based in a sinister world of cities, and wilderness. Battle, race and explore realms of wonder. Use skill and weaponry to unlock the key to 'The Quest'. A game with considerable depth.
Lemonade Tycoon $19.95
Harness your entrepreneurial skills with your own lemonade business. Start off with a small stand and tiny budget. Check the weather forecast, pick the best location, tweak your recipe, set the price and manage your inventory.
Classics and Combination packs
Handmark Tetris $14.95 or $39.99 for Tetris Game Pak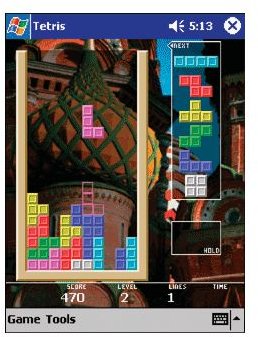 One of the most popular handheld games of a generation. Simple and addictive for the casual gamer or pro 'tetrisite'.
Pinball Evolution $14.95
New wave pinball simulator for WM5 and WM6 devices. With cutting edge seamless graphics and a slick vector engine for brilliant game play.
GameBox Classics $14.95
Excellent and popular combo collection of puzzle games. Blocks and Blocks+, Cannons, Jewel Master, Snake, and Fireball. A brilliant set of games to keep the mind active and alert.
GameBox Solitaire $10.95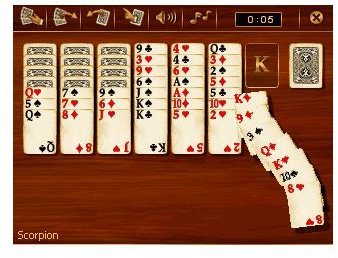 The ultimate Solitaire collection. Includes Blind Alleys, Canfield, Chinese, East Haven, 14-Out, FreeCell, Golf, Klondike, Pyramid, and Pyramid Golf. Stunning graphics, ambience and theme based gaming.
Combo puzzle pack - $39.95
For the more generic gamer who wants to stimulate the brain. This combo pack has all you need. JIGaSAWrus, 4Connect, Super Elemental block survival and Sudoku.
This post is part of the series: Windows Mobile: Taking the Windows OS to a truly global audience
Windows Mobile has come a long way since its introduction in 2000. Here we look at the History of Windows Mobile. How it has developed and embraced technologies such as Pocket PC's and Smartphones, and how it now delivers an array of applications, services and communications.