Windows Mobile - Windows Mobile 6 functionality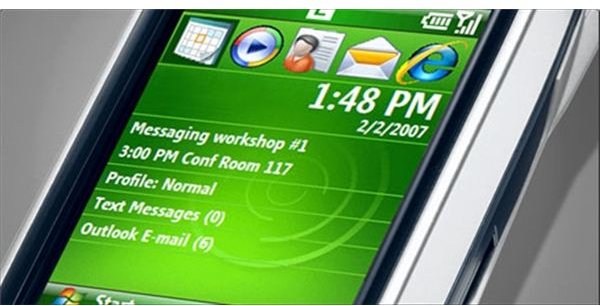 In the previous part we discussed the general principles of Windows Mobile 6 and how it offers excellent functionality, device management and synchronization of many online services, from simple office tasks, email, browsing, to advanced multimedia editing and media storage. Now let's take a closer look at the pro's and cons of Windows Mobile 6, having given it an extensive workout on several bespoke handheld devices.
On first using Microsoft Windows Mobile 6 it does not appear to have undergone a major redevelopment from Windows Mobile 5.0. Certainly navigating around the desktop, viewing panes and using the taskbar have not been improved, although the introduction of some additional shortcuts do make it easier (via one click) to navigate to key applications. However that is all purely aesthetic as the user interface was perfectly acceptable before. Where Windows Mobile 6 has improved is in the core infrastructure of the build, having been developed for interoperability and synchronization with other bespoke service offerings. Here Windows Mobile 6 has upgraded its infrastructure to include Exchange Server 2007, Microsoft Dynamics CRM, .Net and Windows Live. Making mobile devices that run Windows Mobile 6, extensively compatible and fantastic for synchronization with desktop PC's.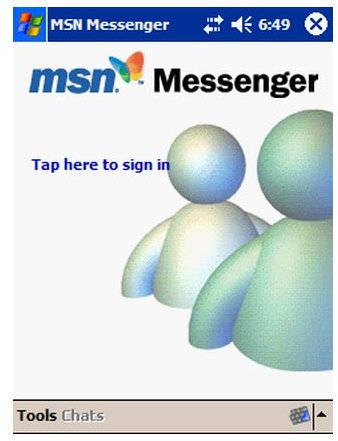 In non technical terms this 'Live' collaboration gives Windows Mobile 6 a distinct advantage over its competitors and a big online upgrade over its predecessors. Whether its email, browsing, web space, or information management this infrastructure interoperability combines neatly in one operating system which can be utilized on most types of mobile hardware. As such Windows Mobile, in conjunction with Windows Live and Mobile Office offers online application delivery and service offerings where a simple yet secure Windows Live ID and password make it possible to work or play with freedom and privacy. Synchronizing data, contacts, events, access, etc and interacting with friends and colleagues, sharing information, images, video and audio via one mobile device. The enhanced integration engine of Windows Mobile 6 also creates a better platform for 3rd party instant messaging between services such as Windows Messenger Live and Yahoo.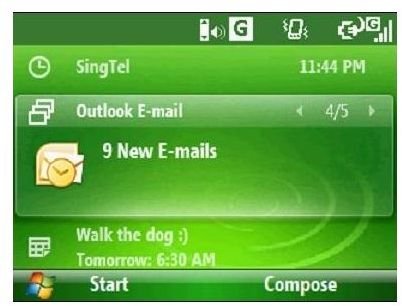 With such an improved online experience, contacts and calendars can be easily administered, creating a single event management portal. This makes the mobile devices of today very powerful tools, as users can quickly manage diaries and correspondence via one click email and text messaging. There is excellent coverage of e-mail accounts such as POP3 and IMAP, and for the first time email can be viewed in original HTML format. Making email integration even slicker is Microsoft's 'Direct Push' technology which delivers real-time e-mail and automatic synchronization with Microsoft Outlook. Finally, there is an extensive audit history for all activity and with Exchange Server 2007, feature sets are more robust.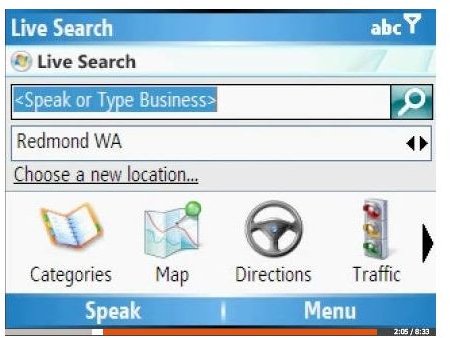 Also worth a mention, searching in Windows Mobile 6 is much quicker than previous versions of the mobile operating system, and if we were to take on a blackberry vs. windows mobile mindset then the latter is a considerable winner. With the new search function, finding files, contacts, programs, etc is easy and the intuitive nature of search string compilation is a nice touch. The addition of 'Live' search also adds quick navigability for searching the web. You can read about the Windows Live toolbar and other Windows Live services here, but in short both search mechanisms make using a mobile device for information retrieval and cruising the net, easy and intuitive. What is more they work well on such a small platform where maximizing screen real estate is of paramount importance.
In terms of applications support the most influential addition to the Windows Mobile portfolio is the continued improvement of Office Mobile. Originally bundled in Windows Mobile 5.0, Office Mobile still offers limited functionality, i.e. adding / deleting files and basic formatting in Word, column / row additions and basic sorting in Excel, PowerPoint in view only mode, but how much manual editing does one really want to do on a mobile device with its small screen and low spec processor. In truth users of handheld devices really only need short sharp bursts of office application use (surely your eyes would start to ache long before you'd proofread an entire document, formatted an extensive spreadsheet or finalized a fifteen slide presentation). As such, the Pocket Office suite as bundled on the original Windows Mobile operating systems has been transformed into a competent Microsoft Office suite for mobile use. With just the right amount of whistles and bells for viewing and making minor edits.
On the downside, where integration and connectivity have clearly been at the forefront of Microsoft's mind with this release of Windows Mobile, it is disappointing that there has been no improvement to Windows Media Player. Granted, streaming radio for Windows Mobile is maintained and of a highly quality, but it would be nice to see some added customization here, the ability to choose skins and themes that visually stimulate yet don't drain battery life. Also, whereas Windows Mobile 5.0 came with excellent help and support services, Windows Mobile 6 has not improved significantly, user documentation is somewhat dated and online support sometimes fails to deliver resolutions when quizzed about ad-hoc troubleshooting issues. What is more, for such an excellent operating system, available across three different platforms, the basic how-to guides could do with being upgraded to include more intuitive and advanced detail.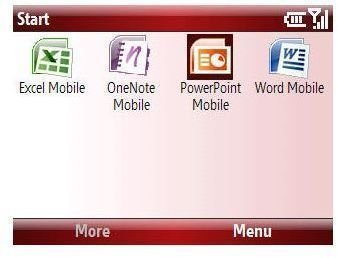 Windows Mobile 6 is an excellent upgrade to what was already a very powerful operating system (Windows Mobile 5.0). It is still time-consuming and cumbersome to perform some simple navigation tasks such as opening and saving files, but with such easy synchronization of multi-streams of data and an outstanding search facility it has much promise. Furthermore, having tweaked its desirability in such subtle ways by incorporating greater desktop iconic representation, event management and interoperability of service via Mobile Office and Windows Live, handheld devices running Windows Mobile 6 make for excellent professional or social companions. With pleasing on the eye color schemes and configurability, shortcuts and on-screen information, Windows Mobile 6 makes using a mobile device so much easier than it has ever been before.
To read about the best applications for Windows Mobile 6 please read Best Windows Mobile Applications.
This post is part of the series: Windows Mobile: Taking the Windows OS to a truly global audience
Windows Mobile has come a long way since its introduction in 2000. Here we look at the History of Windows Mobile. How it has developed and embraced technologies such as Pocket PC's and Smartphones, and how it now delivers an array of applications, services and communications.