Windows 10 Update – Anniversary Edition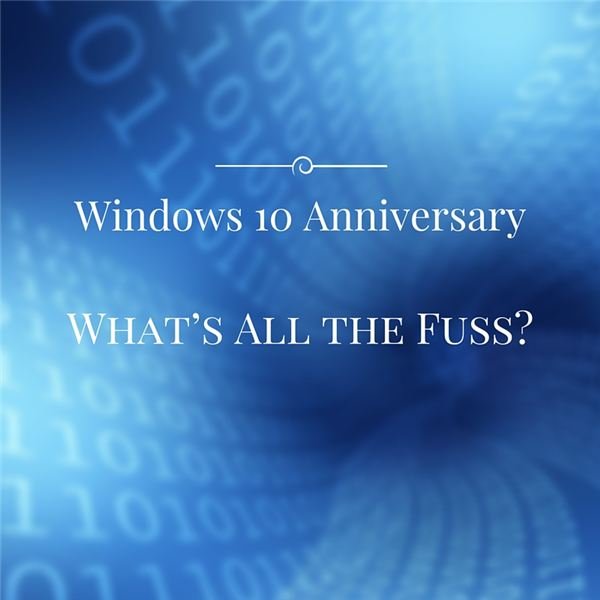 Year to Date Checkup
If we look back at the last year, Microsoft should be pretty happy with themselves. Since release, Windows 10 has gobbled up market share and now sits as the second most popular OS behind Windows 7. In a short few months after release, Windows 10 overtook Windows XP and Windows 8 in terms of market share. Today, Windows 10 runs on more than an estimated 270 million devices.
Things are definitely going in the right direction for Microsoft and Windows 10, but how much momentum they keep will depend on a few things including the price and future updates.
It's hard to say whether Microsoft will continue their free upgrade program past the initial deadline of July 29, 2016. After this date, Microsoft was supposedly going to start charging for upgrades. However, Microsoft's ambitious goals were to have an install base of a billion devices within two to three years. If Microsoft ends the free upgrade promotion, it's hard to see them meeting that goal.
If you are still on the fence about whether or not to upgrade, you may want to consider it before July 29. Windows has already gone through one major update (November 2015) and Microsoft is frequently releasing bug and security fixes. Personally, I've found the OS to be responsive and stable. If you need help upgrading, be sure to check out the Bright Hub article "How to Install Windows 10 Using the Media Creation Tool"
Let's talk about the upcoming anniversary update and see if it will keep you happy or perhaps entice you to upgrade to Windows 10.
Anniversary Update
Microsoft is targeting the release date of the Anniversary Update to be towards the end of July. Below are some of the major features announced for inclusion in this update.
**Pen\Touch Improvements
**It's good to see Microsoft continuing to put effort in pen and touch functionality. With the Anniversary Update, Microsoft will make some improvements to the pen\touch interface to allow you to create notes directly on the screen while the computer is still locked along with closer integration with Office and other apps. Another nifty feature is the ability to draw a chart by hand and have it turn into a professional looking chart automatically.
**Cortana
**Microsoft's digital personal assistant Cortana is getting some work done to be more consumer friendly. For example, Cortana will be able to respond to your voice while your computer is still locked. Additional app integration including Skype will be included in the Anniversary Update. Cortana is also coming to the Xbox One to help suggest games and other fun things to do.
**Security
**Microsoft is pushing their biometric suite called "Windows Hello" to make it easier to log into Windows while also integrating with the Edge browser to allow for easy login to supported sites. Users will also be able to log into apps with Windows Hello as well as logging into your computer with Windows Hello supported companion devices such as fitness bands and phones.
**Developer Focused
**Although many of the new updates in the update are focused on developers, some of these improvements will trickle down to the average consumer. For example, the Universal Windows Platform will allow developers to create apps and games for both Windows and Xbox One systems. This should make development easier and faster and allow you to use the same great apps on both platforms. Another notable developer focused improvement is the inclusion of native BASH commands within Windows 10.
Keep in mind that Microsoft's long term plan is to keep making frequent updates to Windows 10 instead of releasing entirely new operating systems every four to five years. Have any favorite features to discuss? Post your thoughts below!