Skype Network Performance Effects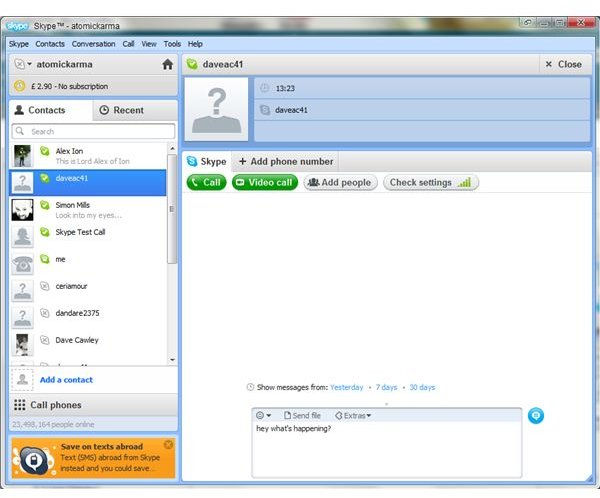 Skype - Ideal for VIdeo Chat All Year Round
Skype is the popular text, voice and video chat system that allows users from around the world to get together online and communicate. The best alternative to currently "being there", Skype is free to use and has considerable possibilities, from sharing Christmas Day and other special occasions with friends and family in other parts of the world to collaborating on work and other projects or even recording podcasts.
The developers of the software have made it very easy to use and simple to install. Within minutes of installing Skype you might have made a domestic telephone call to a landline number anywhere in the world thanks to their subscription or pre-paid phone call service, and all of this is made possible with the minimum of centralized server space.
Rather than route your calls and chats via their own central server, Skype uses a peer to peer (P2P) method of exchanging data. What this means is that the load is shared by Skype users, enabling the company to keep costs down. However, this also means that even if you are not currently using Skype for calls, your computer can be called into use to process and route call data for other Skype users.
Effects of Skype on a Domestic Network
If you're using Skype on a single computer or laptop and don't have any other devices on your home network, you will find that Skype has a minimal effect on your network performance; the chances are that you'll be using Skype while you have the software running, so this shouldn't cause any real problems.
The main hit comes with other computers on your home network. For instance, you might be having a Skype video chat with friends while someone else in your home is attempting to stream videos from YouTube. You might think that this should be OK providing the bandwidth of the Internet connection is sufficient, but if the second user is also signed into Skype then their computer could become part of the P2P network providing you and the people you're chatting with such good video quality.
It is advised, therefore, that anyone using Skype makes sure that other Skype users on the network sign out in order to improve network and computer performance.
Using Skype on a Corporate Network
The story is pretty much the same on a corporate network, but of course here the stakes are higher. It is more likely that if Skype is used by one person across a large network that many other users will also be signed in and ready to chat, and with P2P traffic and processing taking place on a large scale, the impact on standard network tasks such as file sharing, printing and other data transfer could be devastating.
However with more and more companies switching to voice over IP (VoIP) telephony solutions, Skype might seem like a shoe-in.
Clearly, thanks to the P2P nature of the model, Skype isn't suitable for larger networks. As a result various corporate networks use other VoIP telephony solutions, such as that provided by CISCO or any that the existing communications provider might introduce.
These have their own advantages and risks, however, not least the possibility of phonecalls being recorded. Espionage via Trojan horse is a very real threat, to which certain security measures need to be carried out to prevent.
How to Reduce the Impact of Skype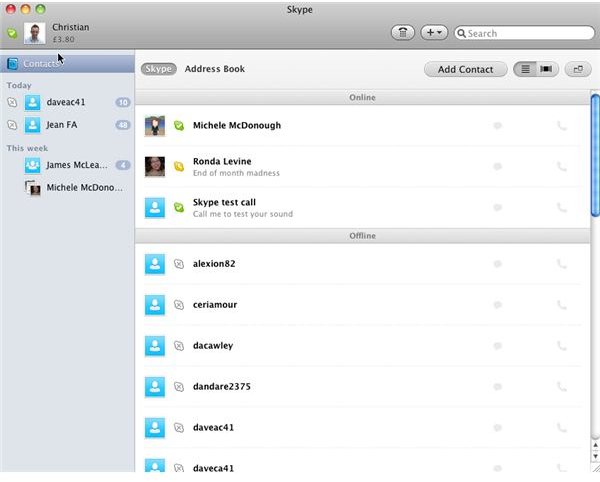 If you run a home network or have a small office-based network and wish to reduce the impact of Skype on your network performance, there are various things that you should keep in mind.
To begin with remember that you don't have to have Skype running at all times (although in the case of an office environment, you might like to leave it running on one computer). By default, Skype will launch when your operating system boots up, but this can be changed via the software settings. For instance in Windows, go to Tools > Options > General Settings and clear the check box for the option Start Skype when I start Windows.
You should also be aware of how to close Skype. Using the Skype > Close or Skype > Sign out options doesn't shut the software down; using these will leave it minimized and still a part of the P2P network. In order to completely close Skype in Windows you will need to find the icon in the System Tray, right-click and select Quit.
Note that these issues do not affect Skype in Mac OS X – the software can be easily closed and doesn't run when the operating system launches unless you have instructed it manually.
References
Author's own experience.
Screenshots provided by author.