Internet Explorer has Stopped Working - Fixing the Problem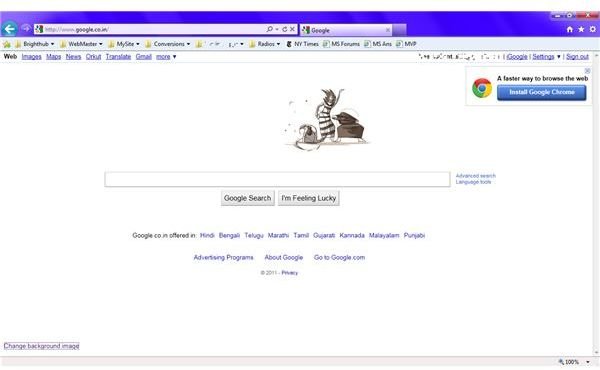 Reasons Why Your Browser Fails
The most common reason for Internet Explorer to stop working is the conflict among the many add-ons that your browser has. When you install Internet Explorer, it automatically installs plenty of add-ons. Many of these add-ons might never have been used. Popular add-ons are used to assist research, emailing, bloging, and more. Thankfully, Internet Explorer 9 has fewer add-ons so the problem of hanging due to add-on conflict is less in IE9 when compared to previous Microsoft browsers.
Furthermore, when you install Internet related programs, they add their own add-ons and plugins to the Internet Explorer. Good examples of such programs are download managers and Adobe Acrobat. When you install an antivirus or firewall from Comodo or ZoneAlarm, they push in the Ask toolbar when you choose the express install option.
These add-ons often conflict with each other when invoked and cause your copy of Internet Explorer to stop working. Sometimes, the add-ons create conflicts even as Internet Explorer is loading, thereby causing it to hang.
Some printer devices add their own add-ons when you install drivers for them. A known problem is with the Smart Printing add-on from the HP printers. It often clashes with other add-ons and causes Internet Explorer to hang when you issue the print command.
Among other reasons for Internet Explorer to stop working are: a corrupt installation, a malware or your firewall settings.
The following advises what to do when Internet Explorer has stopped working.
Is it Malware?
The first method would be to see if it's a malware. Run a computer security scanner and see if it detects any malware. Remove the malware if found and see if the Internet Explorer is working properly. You may also use the online scan feature from Norton and/or Microsoft to make sure you do not miss out on anything.
Firewall Problem?
To determine if it is your firewall, use the PING command. Press Windows Key + R to open the Run dialog. In the Run dialog, type cmd and press Enter key. You will get the black command prompt window.
In the command prompt window, type the following and press Enter key:
PING www.google.com
If the results show zero packet loss, the problem might be with the firewall. It can also be the add-ons. To confirm if it is the firewall stopping Internet Explorer from working, lower your firewall settings and see if the Internet Explorer is working.
If the IE is still giving problems, go ahead and check the add-ons.
Testing if Add-Ons Are the Cause of the Problem
Open Internet Explorer and press ALT+T+A. This opens up the Manage Add-ons window. Select each add-on under each category and disable each.
Enable one add-on at a time and see if the Internet Explorer is working properly. This helps you isolate the add-on that is creating problem. Once you find it, either disable it or remove it completely.
If you checked all add-ons and the Internet Explorer is still not working properly, skip to next section.
If Internet Explorer stops working after you issue a print command, check any plugins related to the printer. For example, if you have the HP Smart Printing plugin installed as an add-on, disable it and see if IE starts printing. If not, check out the next section.
Try a Reinstall when Internet Explorer Stops Working
One of the reasons why Internet Explorer may stop working is a corrupt installation. In this case, you need to reinstall the browser. If you are using Windows XP, remove it using Add/Remove Programs and then use a computer regsitry cleaner tool. Reinstall the browser using an installation package. For later operating systems, read our article Reinstalling Internet Explorer in Windows Vista and Windows 7.
One of the above methods should help you when your Internet Explorer has stopped working. If you still face issues, please let us know. While contacting us through the comment boxes, please specify the operating system you are using.
References
Image from Internet Explorer 9
Microsoft's Internet Explorer Help Page, https://support.microsoft.com/gp/pc_ie_start