Fixing a Google Desktop-Outlook Conflict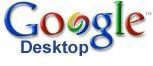 Google Desktop and Microsoft Outlook
The desktop search by Google is available for Windows, Linux and Macintosh operating systems. Google Desktop search provides an easy search function by adding toolbar for supported applications. Microsoft Outlook, for example will display the toolbar by Google, allowing end-user to search for Outlook contents that Google Desktop has indexed. Some users have reported problems in using Outlook with the search application by Google. Below are some of the known issues with possible fixes.
Outlook Crashes
One of the known issues in using Google Desktop is the continued crashes of Microsoft Outlook. Google has identified the problem and provided a fix. The latest setup file of the search program should fix crashes of Outlook which means you only need to update Google Desktop to the latest version.
If you are already using the current version of Google Desktop but Outlook crashes continued, you will need to download and install the latest service pack for Microsoft software. You can get the available service pack for Outlook by opening Windows Update in Vista and Windows 7 or by visiting Microsoft Update website for Windows XP users.
Note that it is important to close Google Desktop search program before updating Microsoft Outlook to prevent interference in updating Outlook files.
Google Desktop Has Stopped Indexing Outlook Contents
Earlier versions of Google Desktop search have stopped indexing the contents of Outlook or it is not indexing unread Outlook messages. Also, there are reports that deleted Outlook emails continue to appear in search actions performed by Google search. This problem has been fixed also by Google but if you continue to experience the said problems, re-install Google Desktop using the latest setup file.
Forwarding Outlook Email Fails
If you are using Google Desktop v5.7 and have problems in forwarding Outlook message as attachment or .msg attachments, you need to upgrade the search software to v5.9 or to any version except v5.7.0801.1629. Make sure that Outlook is closed before updating Google Desktop software and then open Outlook to start indexing its contents before forwarding Outlook messages to contacts.
Top Links in Outlook Email is Not Functioning
After installing Google Desktop, the top links searched in an Outlook message may not function. Some of these top links are "Reply", "Reply to All" or "View in Outlook". The problem is caused by Google Desktop add-in that may not be properly installed in Outlook. Other possible cause is the Outlook components are corrupted or missing. Follow any of below solutions to fix the problem:
Method I: Manually install Google Desktop Plug-in for Outlook
Close Outlook and click the Start button on your Windows taskbar.
Select Run, type regedit and hit Enter key on your keyboard.
Navigate to HKEY_LOCAL_MACHINE\SOFTWARE\Microsoft\Exchange\Client\Extensions
In the right pane, right-click an empty area.
Select New and then click String Value.
Name the new string value as Google Desktop Search Outlook Addin.
Right-click Google Desktop Search Outlook Addin and click Modify.
Enter 4.0;C:\\Program Files\\Google\\Google Desktop Search\\GoogleDesktopOffice.dll;5;10000110000000;0001000000 as value into the data field.
Close the registry editor, reboot the computer and open Outlook.
Note: If you will receive an error message that says "'add-in could not be installed or loaded" or "extension failed to initialize", simply rename extend.dat file to OLD_extend.dat. This file is located in C:\Documents and Settings\\Application Data\Microsoft\Outlook\
Method II: Fix Outlook components and missing files
Open the Control Panel in Windows and choose Add or Remove Programs utility.
Select Microsoft Office software in the list of installed programs.
Click Change and then select Reinstall or Repair.
Click Next and select Detect and Repair errors in my Office installation.
Click Install.
Reboot the computer when done and open Outlook program.
References