How to Setup and Configure the Mozilla Thunderbird Email Client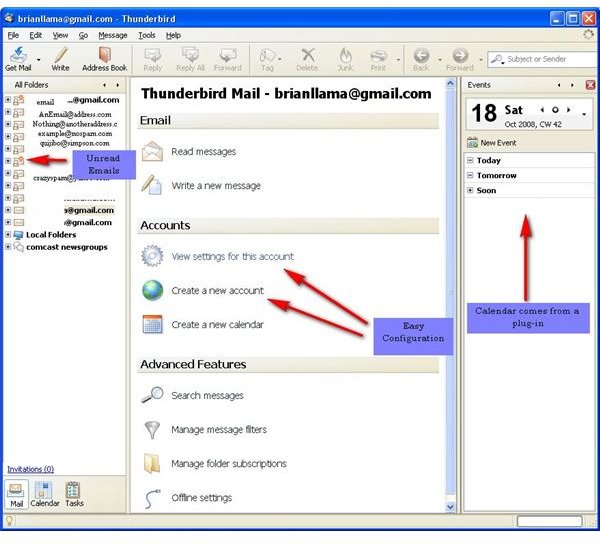 Setup Email Accounts
New Email Account
You can go to _Tools - > Account Setti_ngs, or if you highlight any of your existing email accounts (the email address line, not the inbox line), you will get this screen. I've blocked my addresses just in case someone is looking for some new spam targets, but they get listed out like this. (It looks nicer).
As you can see, the Thunderbird guys don't mess around when it comes to simplicity. If you are noticing the calendar, don't worry, we'll get there, but it isn't installed by default, so don't go looking for it yet.
Email Setup Wizard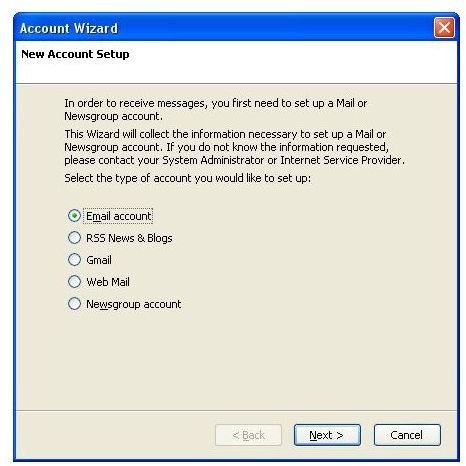 Once you click New Account, Thunderbird brings up the New Account Wizard. It is pretty straight forward, and you'll notice comes with Gmail settings pre-configured, so if you have a ton of Gmail accounts, no complicated setup for you. However, this configures POP3 email, so if you want IMAP, just choose the generic Email Account instead of Gmail.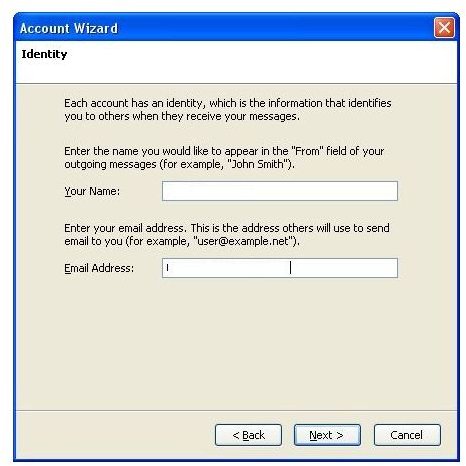 On the next screen you configure your Identity. This isn't part of the server configuration; this is what you want your emails to say when you send them. In other words, if you want the name that appears in people's inboxes to be John Doe even though your login name is LongAndStrong57, this is where you put John Doe. The email address will be the one that appears in the Reply To: field when people get email from you.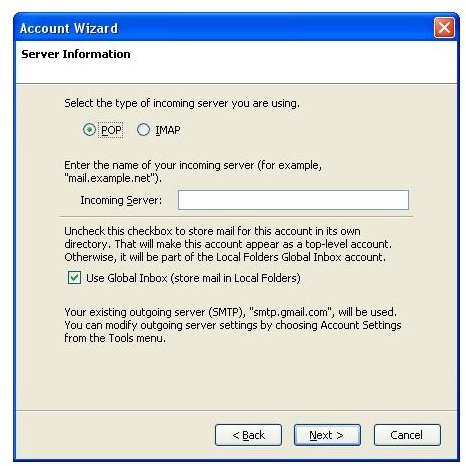 Next, you setup your server. If you are doing a IMAP Gmail account, the server is imap.gmail.com. If you have your own domain of email addresses like [email protected], then the server is something like mail.awesomedude.com. Check with your provider to get your email server name.
The Global Inbox checkbox is about where you want your email stored on your hard drive. If you leave it checked, all your email from every account gets stored in the same directory on your disk. If you uncheck it, you will get a folder for each account. Unless you manage your email folders and files manually, leave this checked.
Next Up…Server Settings (Part 4 Below)
This post is part of the series: Best Email Clients
If you work in corporate America, you have no doubt used Microsoft Outlook. There are dozens of other email clients out there with all the same functions. Some of them are junk, others are the greatest email software you've ever used. Want to know which is which?