How To Export an Outlook Web Access Address Book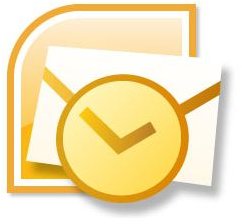 What is Outlook Web Access (OWA)?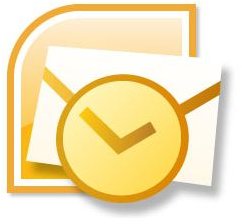 Outlook Web Access (OWA) is a popular way of accessing Outlook from a web browser. OWA can indeed be very useful to users that have properly configured their Outlook Web Access options. Unfortunately, Outlook Web Access does have some weaknesses; it cannot easily be integrated with other Microsoft Office applications like Excel or Access. In addition, if you use anything other than Internet Explorer, you will be stuck with the reduced version of OWA known as Outlook Web Access Light. Given this, it should come as no surprise that exporting contacts is somewhat difficult.
Exporting Contacts in Outlook Web Access
Unlike the desktop version of Outlook and other email programs, there is no simple, one step solution to export contacts or entire address books from Outlook Web Access. There is a solution that can be used to export contacts, but it is time consuming especially if you have a large address book of contacts.
Log into Outlook Web Access
Click on "Contacts"
Open a contact you would like to export.
Copy and paste the information from the contact you would like to export (e.g. name, email address, phone number, company name etc) into a text file or Excel file
Repeat step 4 for each contact you wish to export.
If you are working with a large volume of contacts, the above method will be very time consuming. Since Outlook Web Access has no native ability to import or export contacts, this indirect method is the only option. If you find the above method is too difficult or simply unworkable for your purposes, you will have to use Office Outlook, the full desktop version of Outlook instead.
Preparing Contacts For Import
After completing the steps to extract contacts from Outlook Web Access, you will have a text file filled with information. If you simply save this file and attempt to import directly into another email program, Excel, or Access, the import process will not work properly. To prepare your contacts to be imported into another program, follow these steps:
Open Microsoft Excel (or another spreadsheet application of your choice).
Label the columns of the spreadsheet to match all the information in your contacts. At a minimum, there should be two columns: name and email address. Depending on your purpose for exporting contacts, you may need additional information. If you are building a mailing list, you may want separate columns for street address, zip code, and state.
Proofread the contact information to make sure it is formatted properly. In particular, look for commas and periods that may be out of place.
Save the document in a format that is compatible with the application that will receive the information (CSV or XLS are widely used formats).
Resources
Comparing Outlook Web Access Premium and Outlook 2007, https://technet.microsoft.com/en-us/library/bb684897%28EXCHG.80%29.aspx
Importing an Excel file into Microsoft Outlook, https://kb.iu.edu/data/aemb.html
Image Credit: Screenshot by the author