Our Favorite Microsoft Office Templates for Statements with Net Terms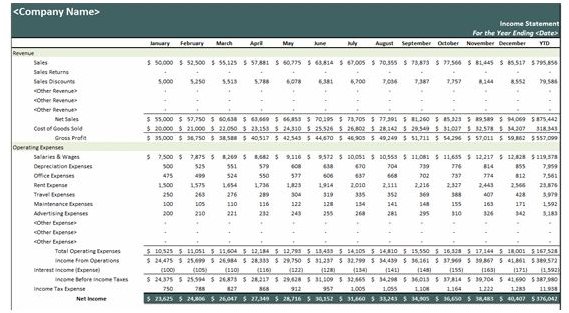 Microsoft Office: Templates for Everything!
Microsoft Office offers templates for pretty much everything, from Christmas banners to recipes and memorial services. The majority of document templates – blank documents that allow you to present your work or achieve a particular task with the minimal of formatting from you – can be found online via Microsoft Office Online, although there are various resources that provide third party templates.
With the wide variety of different templates for different tasks available both in the Office software and available online, it should come as no surprise that it shouldn't be too much problem to find and use Microsoft Office templates for statements (with or without net totals, terms and other elements), not to mention other financial documents.
The Main Places to Check
Depending upon which Microsoft Office application you're using, you should begin by going to File > New and having a browse through the already-present templates for your current application. For instance if you're using Excel you should find that several templates are already present in the application; these might be suitable.
Failing this, you will need to use the Office Online integration that is available via the Available Templates > Sample Templates screen. If nothing is to your liking here, use the Search Office.com for templates option in order to find something more suitable. When you have found a template that you like, click Download to begin the process of opening it in Word. You will need to agree to the terms and conditions before clicking Download again and choosing the Save option to keep the template on your PC.
Top Microsoft Office Templates for Statements
Our selection of the top Microsoft Office Templates for Statements (with net, terms such as taxes and gain and loss) are as follows.
For Microsoft Word 2007 and later:
For Microsoft Excel 2007 and later:
These templates can be downloaded and used straightaway using the instructions in the previous section.
Making Your Own Statement Templates
Whether you're using Word or Excel you should be able to create your own templates for financial purposes using the formula tools that are present in the most recent versions of these two applications.
For instance, you can create a table in Word and then in the Table Tools > Layout tab you will be able to add a Formula which will add up the previously entered figures in the same column or row.
Naturally more advanced formula tools are available in Excel – the same command can be used to quickly calculate column and rows as well as refer to other columns for creating more complex calculations and applying percentages.
References
Sources: