How to Install a Third Party Add-In for Microsoft PowerPoint 2007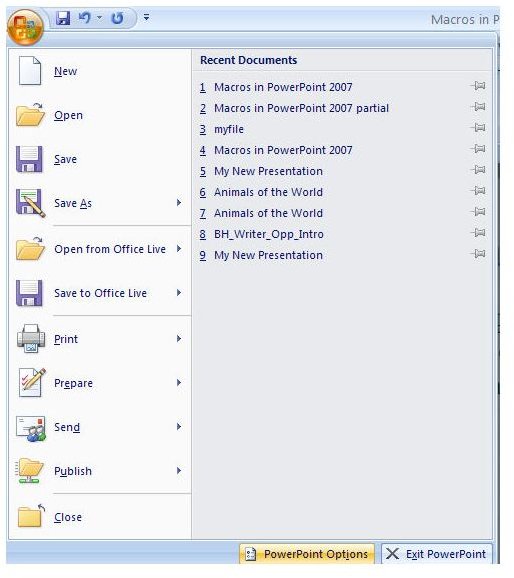 PowerPoint Add-Ins
As we discussed in Part 6 of this series on using macros in Microsoft PowerPoint 2007, there are a lot of excellent third-party add-ins available that simplify macro creation and other common PowerPoint tasks. In fact, you may be able to find an add-in that performs the exact function that you've been trying to accomplish, saving you the time and energy it would take to create your own custom macro for the job.
Add-ins created by Microsoft usually come with some sort of installer that will add the new feature directly to the PowerPoint ribbon. However, third-party add-ins take just a little more work to setup properly. The following guide will walk you through the steps needed to complete this process.
How to Install PowerPoint Add-Ins
Download the add-in file from the third-party source and store it in a location on your hard drive where you'll be able to easily find it again. If you're downloading the files from an unknown source, make sure that you have some type of antivirus software installed on your computer and that you scan the file before using.
Click on the Office button located in the upper left-hand corner of the PowerPoint window and then choose PowerPoint Options as shown in the screenshot below. (Click on the image for a larger view.)
Once the PowerPoint Options window opens, select the Add-Ins category.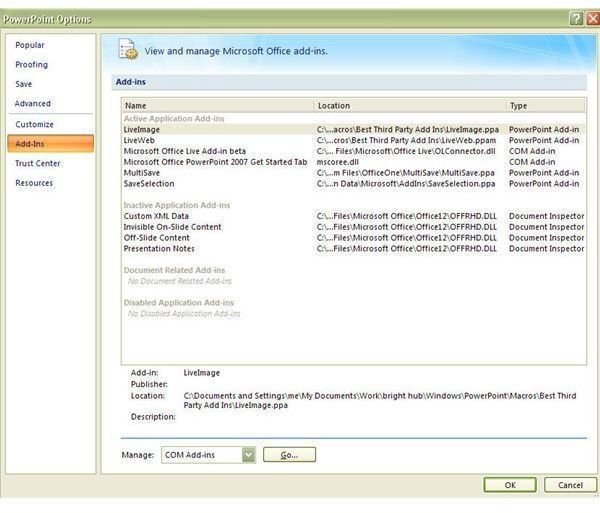 At the bottom of this window, select PowerPoint Add-ins from the Manage drop-down box. Click the Go button to continue.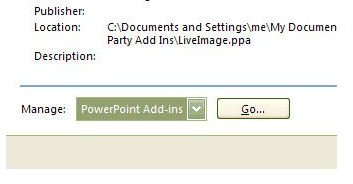 When the Add-Ins box appears, click Add New.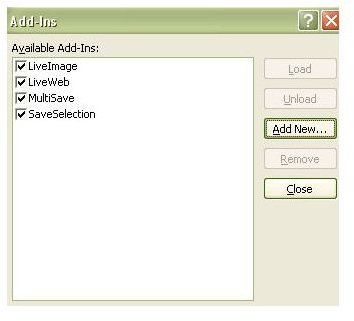 In the Add New PowerPoint Add-In window, navigate to the folder that contains the add-in you wish to include. Select the file and click OK to continue.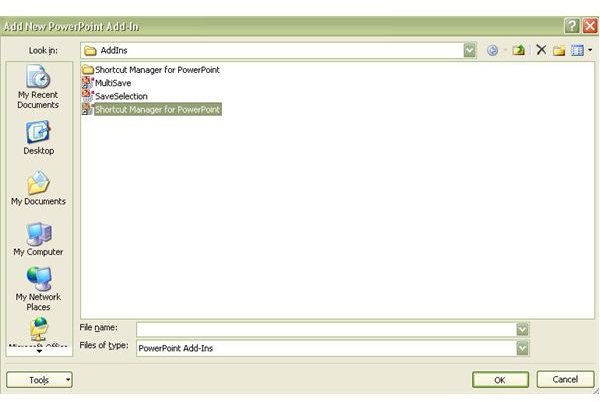 It may take a few moments for the add-in to load and initialize. Once this is complete, click Close to exit the Add-Ins window.
If this is the first time you've installed an add-in, you'll notice a new tab on the PowerPoint Ribbon for Add-Ins.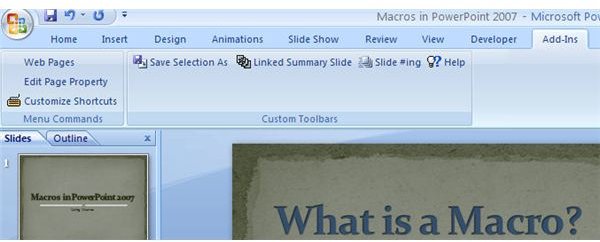 Click on this tab and you should see your new add-in available for immediate use.
Additional Resources: For more tips, be sure to take a look at the other items in the collection of Microsoft PowerPoint user guides and tutorials found here on Bright Hub's Windows Channel. New and updated articles are added on a regular basis, so bookmark us and check back often.
This post is part of the series: Using Macros in Microsoft PowerPoint 2007
If you constantly find yourself performing the same tasks over and over again in PowerPoint 2007, break free from the monotony by learning to create and use macros. In this series we will cover how to use macros in PowerPoint 2007 and how they have changed from previous versions of the application.