How to Set Up Remote Desktop Connection: Windows 7 Tutorial

Can I Use Remote Desktop Connection Client for Windows
While all Windows 7 editions have Remote Desktop Connection, Windows 7 has some limitations depending on which version you are using. You can initiate a remote connection from any edition, but you can only connect to a computer running Windows 7 Professional, Ultimate or Enterprise. You will not be able to connect to a computer with Windows 7 Starter, Home Basic or Home Premium.
If you are not sure which version you are working with, you can find out quickly. Click Start, right-click Computer and select Properties. The version appears under View Basic Information About Your Computer at the top of the window.
In addition, if the computer that you want to connect to has hibernation settings you must set it to Never as you cannot connect to a computer that is hibernating or asleep.
How Do I Allow Connections on the Computer I Want to Connect To?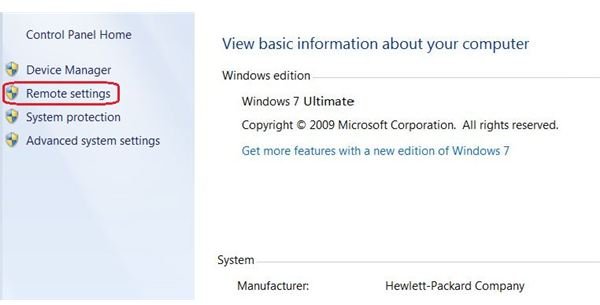 On the computer to which you want to connect, click Start and type System into the Search box. Select System under Control Panel in the results to open the System window. Click on Remote Settings in the left pane. Click Yes or enter the administrator password if prompted.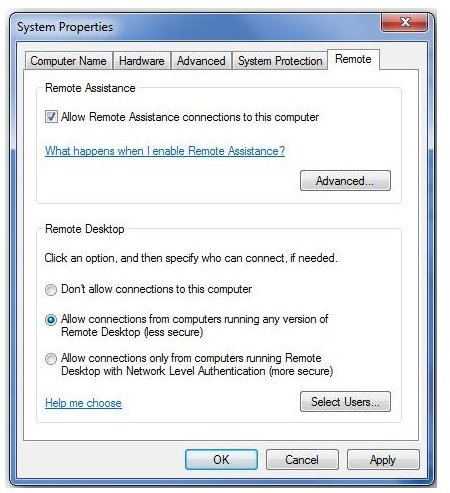 The System Properties dialog box opens. In the Remote Desktop section, choose one of the two Allow Connections options depending on the level of security you want to use. Click the Select Users button. The Remote Desktop Users dialog box opens.
Click the Add button. Search for names of users you want to add or enter the name of a user in the Enter the Object Names to Select and click OK.
You will also need to know the name of the computer you want to connect to. A quick way to do so is to click Start and type Name into the Search box. Select See the Name of This Computer from the search results. The name appears near the bottom of the System window under Computer Name, Domain and Workgroup Settings.
How Do I Connect?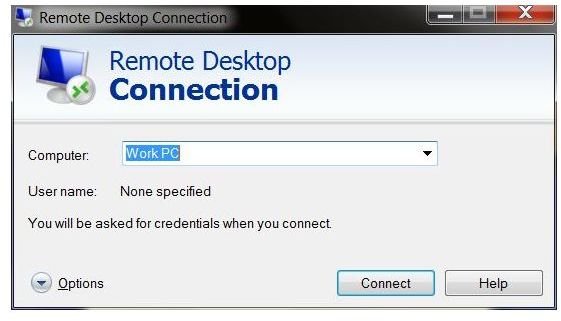 Now that you have allowed connections with Remote Desktop Connection, Windows 7 makes it easy to connect from the second computer. Click Start and type remote into the Search Box. Select Remote Desktop Connection from the search results. Type the name of the first computer into the Computer field and click Connect. Type in the user name and password for the computer to which you are connecting and click OK.
Once you are connected, you can create and edit files on the remote computer. You can also move files between the two computers. To do so, simply right-click and copy the file you wish to move and then paste it onto the second computer. Click the X in the upper right side of the Remote Desktop Connection window to disconnect and end the session.
References
Windows 7 Remote Desktop Connection: Frequently Asked Questions.
Screenshots provided by writer