Overview of the Mozilla Thunderbird Email Client - Part 2 of Best Email Clients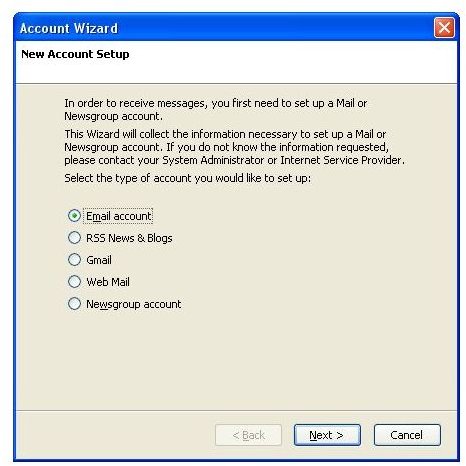 Mozilla Thunderbird Email Client
In part one of the Thunderbird email client overview, we covered the basics, and it looks good. Solid interface, good folder organization and display, and user defined tagging. All winners. That means that we won't hate looking at it, but can this thing run a complicated, critical, multiple account, email user without causing swear words to be uttered?
Getting Your Email
No matter how good an email client looks, if it can't get your email, it isn't much good. Thunderbird has you covered. Yes, it can access all the huge tier one internet based email accounts like Gmail and Hotmail. But, more importantly, it can handle your own personal hosted domain email account via POP3 or IMAP. However, that isn't good enough. If an email client is going to make life simple, it also has to more. Thunderbird does more.
First, Thunderbird supports secure connections like TLS and SSL. It also allows you to configure the ports you want it to use. Does your email host have non-standard port numbers? No problem. The configuration interface is slightly complex, but it handles pretty much any option there is.
Next, it remembers your username and password (if you want it to). It is no good to have an email client for 23 separate email account if you are just going to have to type 23 passwords every time you check your mail.
This brings us to email access options. Thunderbird allows you to configure how often to go get your email for each and every account. So, if you only need to check the email address your family uses once a day, but you need to check your client communications email account every 5 minutes, you can do that, and everything in between.
Reading Your Mail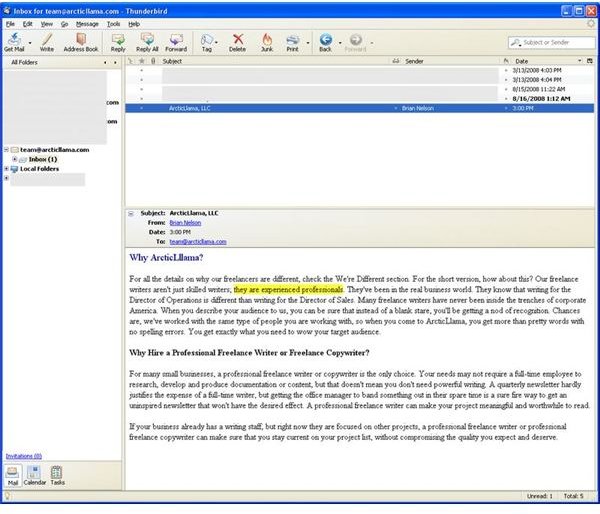 Thunderbird supports full HTML format emails, but has the nice ability to block the images in those emails unless you ask for them. Even better, it allows you to set filters so that you automatically load the images in emails from the Waffle Maker Hut, but not necessarily from Macy's (who knows what those guys are up to…)
Theoretically, Thunderbird filters out junk mail, but since most mails servers do that these days, I didn't really have any messages to test it out on. However, there is plenty of use for being able to set filters to automatically shunt off emails to folders or even the trash based on your own list of addresses or keywords (like Aunt Georgia's constant "Great New Recipe" emails).
Sending Mail
The critical component for any power email user when it comes to sending email is being able to automatically reply to emails using the same email server and email address as the original email was sent to. It doesn't do much good to give someone a special email address to keep them away from your critical emails only to have a reply go back through the other email account so that when he hits Reply To All you spend twenty days dealing with extra emails.
Thunderbird allows you to configure each email account to use whatever SMTP and reply to address you want. If you want two email accounts to reply through the same address you can. If you want each account to have its own SMTP server you can do that too.
Customize and Add On
Like Firefox, Thunderbird allows a ton of code-level configuration and since it is open-source, anyone who wants can poke around and figure out how to change just about anything. On another level, Thunderbird allows for the addition of extensions to provide functionality not native to the client, like a calendar.
Negatives
Thunderbird is an email client, not a jack-of-all-trades program like Outlook. So, there is no calendar built in (you can get an extension for it), and so on. Otherwise, so far, Thunderbird looks pretty sharp.
This post is part of the series: Best Email Clients
If you work in corporate America, you have no doubt used Microsoft Outlook. There are dozens of other email clients out there with all the same functions. Some of them are junk, others are the greatest email software you've ever used. Want to know which is which?