Troubleshooting Microsoft Outlook: Registry Repair Tips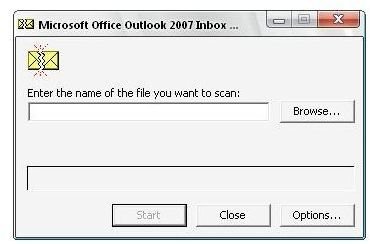 Registry Fixes for Microsoft Outlook
As the world's most commonly used desktop email client, Microsoft Outlook is the home of emails, calendar appointments and events, task management, contact management and the software can even be used as an RSS reader.
In addition, emails can have elements from other Microsoft Office applications embedded within them, a particularly useful means of communicating information, albeit one that can prove unwieldy at times.
With all of this going on, it might be considered a surprise that Outlook isn't susceptible to more errors – certainly the ones that do occur can generally be fixed, but this can often result in a full reinstall of the software.
Is there any way of repairing issues in Outlook without resorting to a reinstall? Can you fix Microsoft Outlook problems with a registry repair tool?
Registry Repair for Microsoft Outlook Crash Issues
Given the number of releases of Microsoft Outlook (five since 1999) it has proved to be a generally stable and reliable application. This might be considered a surprise if you consider that the application handles various types of email accounts from POP and IMAP to Exchange and even MAPI.
In truth there are few persistent issues with Microsoft Outlook, and those that do occur are usually related to a mailbox. For instance the Microsoft Outlook 0x80040600 error occurs as a fault with a mailbox PST file, the storage for a particular email account on your PC.
However a Microsoft Outlook registry repair cannot be used to resolve such an error, only prevent it from immediately recurring. The 0x80040600 error can be resolved by running a database repair on the PST file, something you can do using scanpst.exe, found at:
C:\Program Files\Microsoft Office\Office14\scanpst.exe
**(**Or C:\Program Files\Common Files\System\Mapi\1033\scanpst.exe in older versions of Outlook)
(Note that the 1033 is your Locale ID or LCID and will be different in non-English speaking countries.)
Using the scanpst.exe is a case of using the Browse tool to find the file you want and then clicking Scan to start the process. Once complete you can check the log, or proceed to use a registry repair tool. Note that scanpst.exe can be used to resolve a variety of email inbox (PST file) related errors.
Microsoft Outlook Registry Repair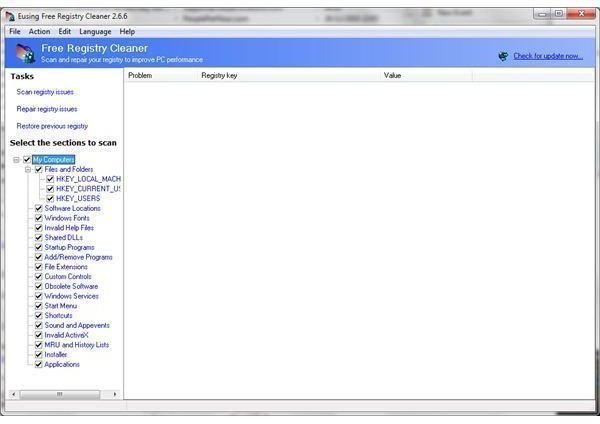 There are various registry repair tools available for Windows, designed to scan the system registry looking for incorrect or irrelevant entries and repairing or removing them.
Such an example might be Eusing Registry Cleaner, an easy to use tool that can scan and backup your Windows system registry as well as repair any problems. A tool like this should be used after repairing your Outlook PST file in order to avoid any repeated occurrences; such a problem may have manifested thanks to an Outlook add-on or an incorrect initial configuration which while now resolved in the mail client hasn't been correctly updated in the Windows registry.
(Screenshots by author)