Keep Life Organized With Home Database Software

Microsoft Access
One of the most popular home database software tools is Microsoft Access. The two current versions are Access 2007 and Access 2010. Both allow you to create custom tables to manage your data. Access can be used to create databases to manage any type of collection and allows you to create fields, data entry forms and reports specific to your needs. Microsoft Access costs approximately $140 and can be purchased as a download or CD.
OpenOffice Base
OpenOffice Base is the free equivalent of Microsoft Access. The features are not quite as powerful and plentiful, but you can still create custom tables, queries and reports. For beginners who do not want to spend a lot to create a home database, this is the perfect choice. As you learn the skills you need to create a database, you can then decide whether you want more features that you can find from paid software. OpenOffice Base is available as part of the free OpenOffice.org suite, which also includes a word processor, spreadsheet application and presentation creator.
FileMaker Pro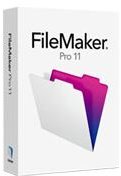 Get professional tools to create the ultimate home database for personal or home business use with FileMaker Pro. To help you get started, FileMaker Pro includes Starter Solutions for various projects. This is great for beginners or even advanced users who want to start with a template. Create contact lists, make to do lists and manage almost any type of task or collection. You can drag and drop items straight from Microsoft Excel to create custom databases. Step-by-step reporting tools help you automate and manage your tasks and collections. FileMaker Pro starts at $299.
Alpha Five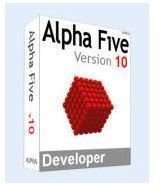 Though Alpha Five is pretty much equal to Microsoft Access as a desktop database solution, Alpha Five offers up something Access cannot – web databases. Most of the features are the same for creating desktop databases. Databases are quick to build and you can create full database applications for both home and business use within minutes. You can share your databases and reports online, creating full fledged applications with AJAX. Alpha Five starts at $349 for the full version. For more features and applications, the cost is higher.
Lotus Approach
IBM offers Lotus Approach as part of the Lotus SmartSuite. For those looking for home database software that packs a powerful punch, Lotus Approach is the answer. This software is for the professional home user and not for the light of heart. It is perfect for home businesses or those using multiple types of data sources. You can easily connect to all types of data sources. You can manage and analyze the data in your database with queries and professional style reports. Create charts to organize your data at a glance. Lotus Approach starts at $322.