A Guide to the Win 7 Activation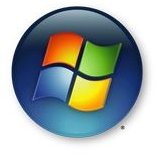 Windows 7 Activation
Windows 7 is the newest operating system released by Microsoft in October 2009. The new system allows for easier navigation to different folders, a customizable taskbar, as well as a brand new Office that works wonderfully. For those that are upgrading from previous versions of Windows, you can expect a much quicker installation than ever before.
Windows users who are already familiar with the activation process will find that the Win 7 activation is truly no different.
What is Windows Activation?
In essence, the Windows activation is to ensure that you have a legal copy of Microsoft Windows installed on your computer and
therefore Microsoft registers it to you and your computer. Microsoft does this to prevent software privacy of their products, so that those who have the legal copies are able to receive and enjoy all the features of that software as well as updates for Microsoft's products.
Failing to activate your copy of Windows could mean that features may not work, as well as the inability to receive updates for the system, which could mean that your system may not work correctly or the way you want it to you.
If you are installing Windows 7 for the first time, whether as part of an upgrade or a reformat of your computer, you will need to activate your copy within a thirty day time frame. When the installation has completed, you may get a pop up screen that asks that you to activate your copy of Windows 7. This can easily be done by clicking the 'activate' button when you see this pop up; when you click activate, it sends your product key to Microsoft so that they can check it to ensure that your copy is a legal copy.
To activate online takes about a minute or two and then you are able to continue using the operating system.
Can't Activate!
While it is a rare occurrence, sometimes the Win 7 activation doesn't go as smoothly as you want. Perhaps you missed the thirty day deadline. There's no need to panic, as you can still activate Windows, just manually. To activate manually, click on the START menu and then either click on the link for the Control Panel or you can type in Control Panel within the search text box.
When you get the Control Panel window, locate the System (or System and Security if using the category listing) program and click on it. On this screen, you can see the rating of your computer and, by scrolling the bottom, how many days you have left to activate. If your days have run out, you can still click on the blue Activate Windows Now link and Windows 7 will be activated after a short period of time.
What happens if you tried to activate and got a message that your copy of Windows did not activate or that it may not be a legal copy? In the first few months of the release of WIndows 7, several copies of Windows 7 were illegally floating about on the Internet with ready to use product keys. If you run into trouble while trying to activate Win 7 perhaps you have an illegal copy of Windows or you have purchased a legal copy, but your product key has been used illegally.
There are several ways that you can go about fixing this problem. The first thing is to try and activate Windows again, making sure that you have correctly typed in your product key. Another option is to try and contact Microsoft so you can try activating Windows by telephone. This process can be automated by typing in a sequence of numbers and letting the system check to ensure that again you have a legal copy.
The activation of Windows 7 is very straight forward, even when encountering problem, the process is easy and allows for you to enjoy this new OS by the software giant.
Image content @ author