Adblock Plus Review: An Ad Blocker for Firefox
What is Adblock Plus?
Adblock Plus is a free Firefox Browser add-on which effectively stops ads from showing when surfing the web.
System Requirements (5 out of 5)
Adblock Plus 1.1.1 can be installed onto the following browsers or a more recent version of them: Firefox 3.0.9, Thunderbird 3.0 Beta 3, SeaMonkey 2.0 Beta 1, Songbird 1.2, Prism 1.0 Beta 1.
Installation and Setup (5 out of 5)
The install of Adblock Plus is a breeze. It is assumed you use the Mozilla Browser. The adblock extension (software) can be obtained from Adblockplus.org or Mozilla (recommended): Click Add to Firefox. Then select Adblock Plus in the software Installation window and hit the Install button. A wink later and you're done. Restart Firefox.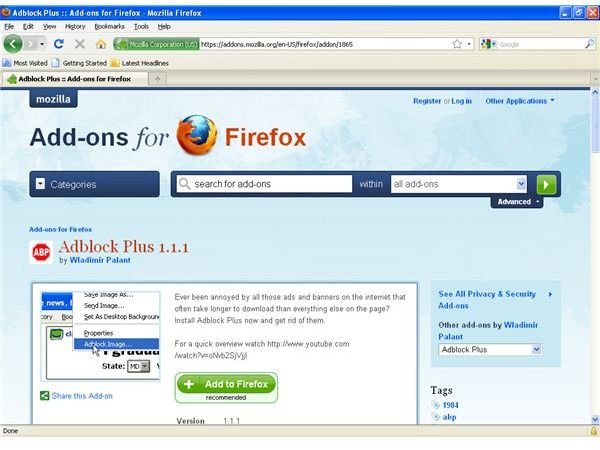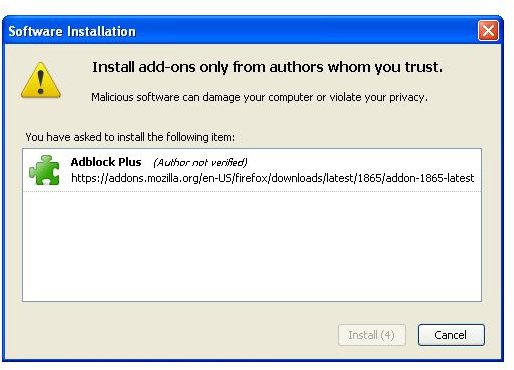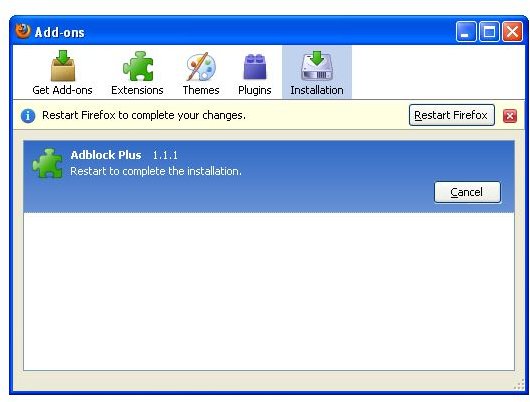 After the restart of your browser select the best suited of the available filters (subscriptions) depending on your geographic location and language. If you don't select a filter you will have to instruct Adblock Plus what, if anything to show on an ad-by-ad bases, which is probably not what you want. The filter you chose will likely be able to suppress the vast majority of ads as I can tell from using the EasyList(USA) filter.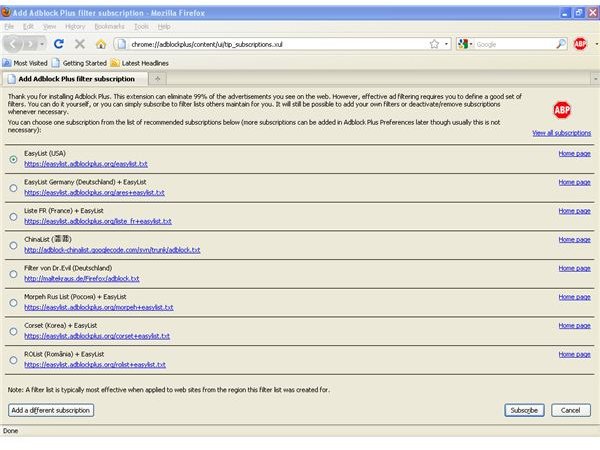 Interface (5 out of 5)
You will notice the stop symbol on the top right corner of your browser toolbar. If it is red the ad-blocker is active, greyed otherwise. A great site to test the Adblock Plus is Bright Hub. Hovering with the mouse over the Adblock Plus icon in the depiction below tells us that one ad from the Google Ad network Adsense plus one ad from Kontera, a so called in inline text ad, have been blocked.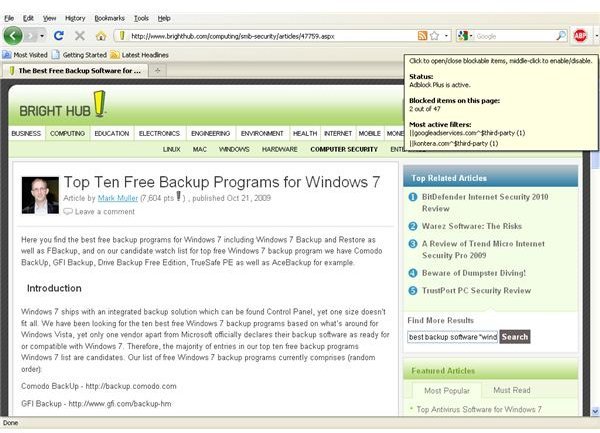 Features & Performance (5 out of 5)
Adblock Plus can be set to globally suppress ads or to disable online advertisement on a per site bases or per page bases. People use the adblocker because
They are Adsense publishers or publishers of other ad networks and want to prevent clicking inadvertently on their own ads
Ads take longer to load than page content
They find ads simply annoying
Help / Support & Price to Value (3 out of 5)
On www.Adblockplus.org there are FAQ's, documentation as well as forum for the adblock extension, yet Adblock Plus is very easy to use.
The best thing for last: Adblock Plus is completely free.
The Bottom Line
You can effectively make use of adblock software such as Adblock Plus when visiting sites such as this one. However, blocking ads is a double-edge sword as some sites which provide very useful information or a service for free derive their income mainly from non-intrusive online advertising (banners, inline text ads).
More Firefox Add-ons Reviews:
References
Author's own experience

Screenshots by the writer