Free Removal of Trojan Horse Virus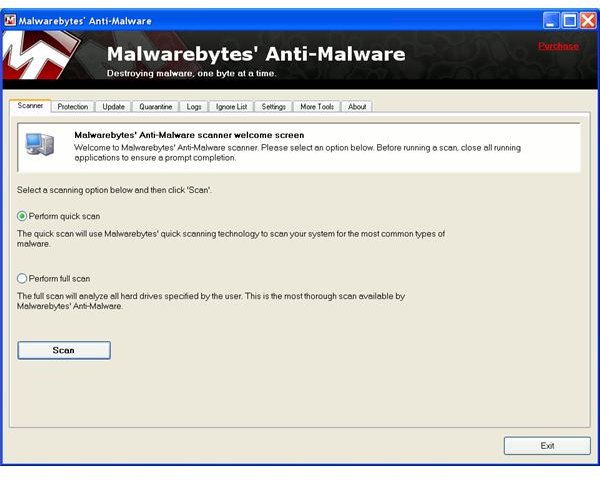 Trojan Horse Virus - Introduction
A Trojan horse virus refers to a nasty piece of malware. It gets its name from the mythical Trojan horse. Just like a Trojan horse, a seemingly real program shelters malware inside of itself or provides a backdoor for malware to get onto your computer. Trojans can be particularly nasty, since they can also allow remote access to your computer by another system. This can lead to it becoming directly hijacked or put into a botnet.
Free removal of a Trojan horse virus isn't that difficult. In fact, there are a ton of programs that can offer malware detection and removal (see our article on free virus protection). Also note that just about every Trojan horse virus or malware program will be different and require different removal instructions. If you need help with a specific Trojan horse virus, search for the name here to see if we have a removal guide available.
For this article, I'll focus on two great Trojan horse virus removal programs that you can download- Malwarebytes Anti-Malware and Microsoft Security Essentials. These should be easy programs for anyone to use for a quick virus removal.
Free Trojan Horse Virus Removal - Malwarebytes
Malwarebytes is a great program for removing most types of malware. I personally like it because it's very easy to install and use and seems to be quite effective at rooting out infected files. It also seems to have few conflicts with existing programs and it is fairly easy to sneak it past any Trojan horse virus that might block attempts to install anti-virus programs. You can download a copy of Malwarebytes Anti-Malware from Malwarebytes.org.
If you can't install Malwarebytes, then your existing virus may be blocking the installation. If so, just follow the instructions in the linked guide. Malwarebytes is a personal favorite because they offer randomized download names to slip past virus' filters and also allow you to just rename the installer program yourself. This will cause no problems with the actual installation of Malwarebytes and it should be enough to get past basic malware.
Once Malwarebytes is installed, it's as simple as running a full system scan and waiting for the outcome. If you run across a fairly nasty strain, you may need to boot Windows into safe mode before running the scan. Other than that, it shouldn't take anything too special to wipe out the Trojan horse virus. All-in-all, it's a great free Trojan virus removal download.
Free Trojan Horse Virus Removal - MIcrosoft Security Essentials
If you're looking for a free Trojan horse virus removal tool, then Microsoft Security Essentials is also a good choice. This is especially true for Windows 7 and Windows Vista users, since it is usually included on the machine. If you don't already have it, then you can get a new copy from the official Microsoft website at https://www.microsoft.com/security_essentials/.
Once again, the process is quick simple. Merely open the software and have it run a full scan of your system to check for infected files. It's quite user friendly.
Free Trojan Horse Virus Removal - Other Options
If Malwarebytes and Microsoft Security Essentials don't work for you, then you may want to try a few other options. For example, Avast offers a very useful boot scan in their virus remover. This scans the computer as it boots up to see whether malicious files are in your computer's startup phase. Antivir is another useful provider, since it offers a special "Secure Startup Mode" which should keep the Trojan horse virus from initializing and fighting back against your attempts to remove it.
Hopefully these basic tips can set you on the right road for removing that Trojan horse virus and you'll be able to find a free Trojan virus removal download that will fit your needs.