How to Delete History of Encrypted Webpages - Erase Encrypted Pages from Browser History in Internet Explorer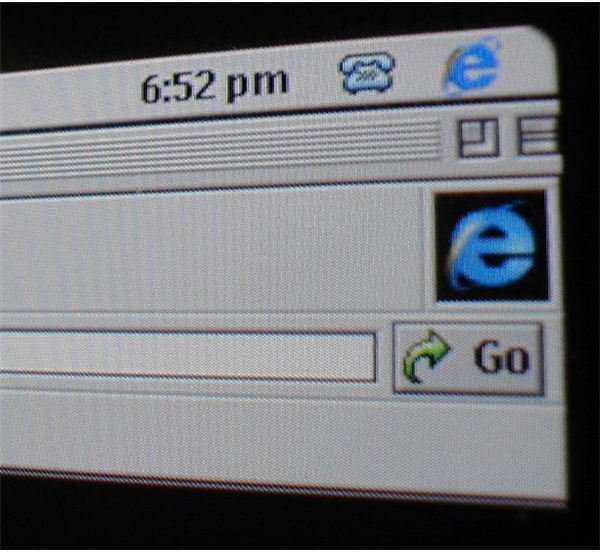 How to Delete History: Computer Encryption Protected
It's not enough to struggle your way through several steps and hope that it works. The best way to learn how to delete encrypted pages in your browser history is to first understand what encrypt and encrypted history mean. Encrypt means to convert a text into code or cipher. Code and cipher are interchangeable and simply mean "a secret method of writing." In simple terms, encryption means that computer data and messages are converted to something incomprehensible by means of a key, so that it can only be reconverted by an authorized recipient holding the matching key.
Websites and Encrypted Pages
Some, but not all, websites contain encrypted pages. Your web browser saves (or stores) web pages on your hard drive. Web browsers do this just in case you decide to return to the web page later. Storing web pages to your hard drive or "browser cache" simply allows the page to load faster. Unfortunately, storing encrypted pages on your hard drive opens up the door to identity theft and other privacy issues. Your history may contain valuable information such as passwords, credit card information, bank account information, and more.
Many novice computer users do not know this, but you can adjust your privacy settings in any way you see fit. You do not have to allow your web browser to store your history. If you do not want your web browser to store your history, you can customize your settings in order to prohibit the browser from saving all pages, including encrypted pages.
Images
Erase History Encryption
To erase history encryption, you must use the Internet Options tab to get started. Please note that depending on how old the Windows version, the steps may appear to be slightly out of order or the tabs may appear in different places. Do not be discouraged. Simply take a deep breath and pay close attention to the screen and functions. Everything you need is right in front of you!
To get to the Internet Options icon, click your Start menu. Next, click "Settings." Once you have selected settings, go to the "control panel." Next, select "Internet Options." The Internet Options tab will allow you to quickly and easily erase history encryption. All you have to do is select "General," then "Delete" under "browsing history." Click "OK." Once your browsing history has been deleted, complete the steps listed above again, but instead of deleting browser history again, complete steps 7-10.
1. Click your Start menu
2. Click Settings
3. Go to Control Panel
4. Select Internet Options
5. Select the General tab
6. Select Settings
7. For "Check for newer versions of stored pages," select "Never"
8. Change disk space to 50 (recommended)
9. Select "0" days to keep pages in history
10. Click OK
If you select "0," encrypted pages will never be saved. If you select "1," encrypted history will be saved for 24 hours from the time you visited the page, then deleted. Again, if privacy is an issue and to protect yourself against identity or information theft, selecting "0" days is strongly recommended.
For more information on how to delete history of computer encryption in Windows Internet Explorer, please see:
References
Microsoft Answers - How to Delete the Most Visited Website Thumbnails in Internet Explorer (Forum)