Learn about Dogpile Virus Protection Software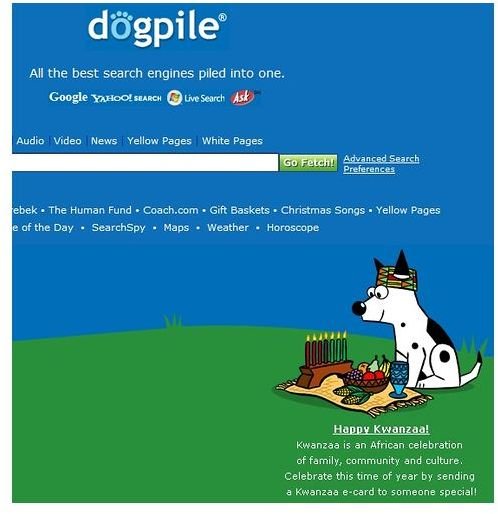 DogPile
DogPile is a search engine that has been about for a few years now. It is not as popular as the search engine giant Google or even Bing, but it serves its purpose in returning search results based on the keywords that you enter. There has been a reported DogPile virus that is said to have originated from their website at DogPile.com. This virus is in the form of a toolbar and is dubbed as adware. If you use this search engine, it is recommended that you install some form of DogPile virus protection software so as to spare yourself the grief.
DogPile Virus
When you are infected with the DogPile virus, you may find that your internet homepage becomes altered and your internet searches may be redirected. Furthermore, you may find that your computer gradually begins to move slower and may eventually crash. The DogPile virus will collect information based on the websites that you visit and it will communicate this information with the host server and change your browser's settings. It also comprises links to other websites. If you suspect that you are infected, you should ensure that you run your DogPile virus protection software as well as make a few more adjustments to properly eradicate the virus.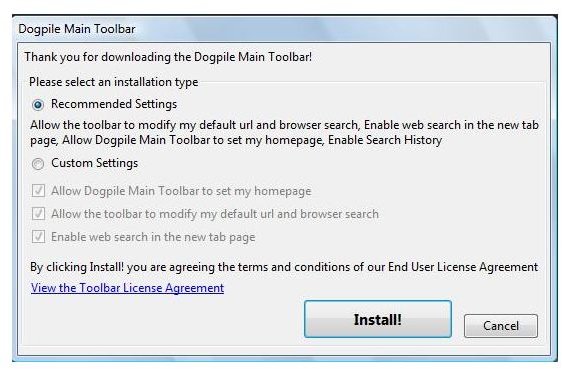 It's an exe file that you would have more than likely downloaded as an attempt to make searching with DogPile easier. After installation, it will generate folders such as;
C:\Program Files\DogpileToolbar
C:\Documents and Settings\User\Application Data\Infospace and
C:\Documents and Settings\User\Application Data\Infospace\DogpileToolbar
DogPile Virus Protection Software
Your DogPile virus protection software does not need to be something specific, so if you already have AVG, Norton Anti Virus or Macafee Anti-Virus on your computer, feel free to use one of those to perform the scan. Or you can use No Adware which is a good anti adware application that is aimed at removing infections of this nature. Any one of the aforementioned software can be used as your DogPile virus protection software.
After you have used one of them to complete the scan, look for the above folders to see if any of them are still on your computer by following the file path given. If they are still there, ensure that you delete them by selecting it and pressing Shift + Delete. This will ensure that it is deleted from your hard drive and not simply moved to the recycle bin.
Stop DogPile Virus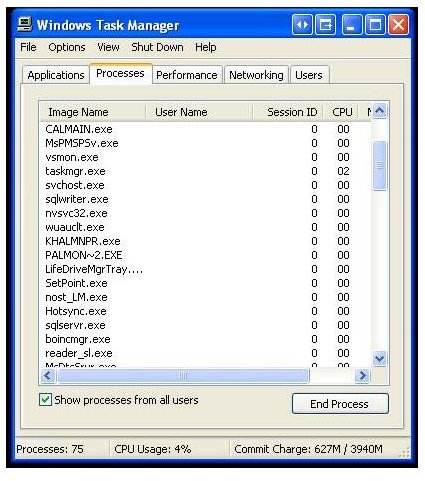 Sometimes, viruses like these will run in the background and you do not realize that they are still transmitting. To find out if DogPile is running and to put a stop to it, you will need to visit the Task Manager by selecting Ctrl + Alt + Delete. This will bring up the task manager and when that happens, you will click on the "process" tab. Look for a process with this name: "Toolbar_cobrand.exe," and if this process is found, select it and then select "end process" to stop it.
If you do not have DogPile virus protection software, you may be forced to remove the virus manually, by deleting the above mentioned folders and stopping the process as instructed. You will also need to delete the infected registry files if there are any. These files are namely:
55A59FFC-65F0-4995-93BA-D03EAA16443D
CursorSearchWord.CConnect.1
DCA9F79B-903A-456D-847D-43A2EFE0476B
CursorSearchWord.CConnect
Infospace
SOFTWARE\Microsoft\Internet Explorer\Toolbar\5E92F538-B50B-46c5-9C5F-C6EECED3F6C6
Software\Microsoft\Internet Explorer\Toolbar\WebBrowser\5E92F538-B50B-46C5-9C5F-C6EECED3F6C6
Microsoft\Internet Explorer\Explorer Bars\5E92F538-B50B-46c5-9C5F-C6EECED3F6C65E92F538-B50B-46c5-9C5F-C6EECED3F6C6
At the lower left hand corner of your screen, select Start or click on the Windows logo if you are using Vista and beyond. With Windows XP or lower, you will often see a "run" menu on the lower right, type "regedit". For Vista and Windows 7 users, simply type "regedit" in the search bar that comes up at the bottom. Both processes will open the registry window for editing. Find the infected files that are listed above and delete them.