File Encryption Online – Reviewing your Favorites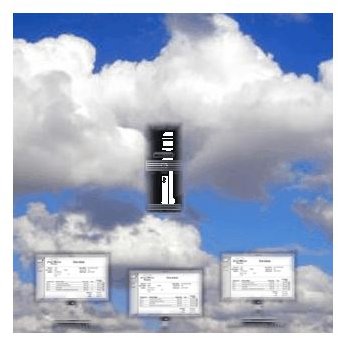 Need for File Encryption Online
This section talks about the need for file encryption online. Cloud storage is the most cost effective alternative to save on storage expenses. While bigger business houses employ their own servers for data backup and storage of data, many of the small business owners and even individuals are looking to cloud storage for saving on backup. There are plenty of cloud storage/backup service providers who offer file encryption online so that their users feel secure about their data - up on the off-premise, shared servers.
One of the most disturbing factors why people do not go for cloud storage is the feeling of insecurity. They feel that their data may be compromised if it is not encrypted. Others feel that the service providers may also sell off the data to their competitors. However, this is another aspect that we won't cover in this article.
The primary concern is hackers on the prowl. If you are utilizing the services of a cloud storage service provider who doesn't care about file encryption, you are at a greater risk of being hacked. This is why most users look for service providers who offer the best at low costs. The best not only includes more space at lower rates, it also includes the safety factor – the techniques of file encryption for online storage.
Another angle is email service providers. Your emails can easily be read by hackers who are keeping watch on your computer ports. Though the use of a good firewall can reduce the chances of intrusion attempts, the limitations of the firewall can't stop any unauthorized person from sniffing at the email packets leaving the computer. In other words, the email data is safe only as long as it is within the computer. To secure your emails, you need file encryption. Online service providers allow email encryption so that your email is encrypted before it leaves the computer. This way, even if anyone is successful in accessing the data, s/he cannot comprehend it.
Image: Arun aka DreamsCentral
File Encryption Online Methods
Plenty of file encryption techniques exist to protect your data. Mostly, the remote/cloud storage employs SSL or TLS (the latter being discontinued by many). For email protection, the most common method used is hashing or cryptography. Hashing involves multiplying data bits with a random number (often called a key) to create something that does not make sense until decrypted using the same key.
SSL or Secure Socket Layer is the successor to TLS (Transport Layer Security). Most of the online file encryption is done using the SSL technique. Comparing TLS and SSL, the SSL is more cost effective as it employs only 128 bits for encryption against the 1KB-2KB used by TLS. As encryption using 1KB would increase the size of files, the transfer speed gets slow. TLS also eats up a good amount of bandwidth for the same reason. Hence, service providers use SSL for file encryption online. SSL 128 bit encryption means 2 squared 128, meaning almost impossible to crack. Other service providers may use custom encryption methods.
Microsoft SkyDrive and Office Live WorkSpace
As of now, both of these services are separate. Each of these services from Microsoft offers you 25GB of storage. Microsoft has announced that it will be combining both these services so that you do not have to login twice to access your files. Serving as unmanaged remote data storage, these services need manual uploading and downloading of data. Once you upload the data, it is safe using the SSL encryption method. However, the data is not safe as long as it is in transit. There is no provision from MS to encrypt the data before it leaves your computer. If you want that additional security, you need to install some sort of file or disk encryption software to encrypt the files before you upload them. The benefits of using a disk encryption software is that your data is safe on the local disk as well. Both SkyDrive and Office Live Workspace are free to use as of now.
Google Cloud Services
Google Docs is a famous cloud based service used mainly by individuals and small teams. The service is free as of now. Users can upload documents, spreadsheets, and presentations to collaborate. Unlike SkyDrive that serves as a remote storage, Google Docs is used more as a collaboration tool.
Google Apps is another facility from Google that offers paid storage space for business purpose. Designed specially for small business owners, Google Apps has the provision for paid online storage. The users of this service pay a nominal fee based on the amount of space they need for cloud storage. These storage servers employ complete encryption using SSL 128 bit.
Another Software offered as a Service (SAAS) by Google is the Google Cloud Print service. It allows printing of files stored in Google's remote servers without having to download them. The data transfer to your local printer is encrypted using SSL file encryption technique. Google Cloud Print requires a proxy (available in Google Chrome OS) to be installed on your computer before you can use Google Cloud Print.
TIP: To have Google encrypt your data transfers for Google Docs, use https://docs.google.com instead of just http://docs.google.com
Mozy and IDrive – Managed Remote Backup Services
Managed remote backup services allow you to create backup sets for online storage. The storage process initiation can be automatic or manual. The best thing about both Mozy and IDrive is that they offer a software that is resident on your computer and encrypts the entire backup set before sending it out of the computer. Thus, you do not need a separate disk/file encryption software as in case of the Microsoft SkyDrive or Office Live Workspace. The file encryption online is again SSL based. These SAAS (Software as a Service) offer you the liberty of setting up a time for backup of entire set or for uploading a file as soon as it is changed.
Email Encryption Services
To make sure that your emails leave your computer safely, you need a software that encrypts the emails before they leave your computer. Plenty of email encryption services exist, some of which are free too. The only problem with email encryption services is that both sender and recipient should have the encryption software. If the sender sends an encrypted email and the recipient does not have the encryption software, s/he is given a link with a "key". This link is the URL to the encrypted email that is resident on the email SAAS. The recipient can reach the mail using the link and the "key" helps in decoding the email. Though secure, the process can be very tiresome in some cases. Thus, I recommend it only for emails that contain really confident data. As said earlier, some email file encryption online software are free. You can check out the Comodo email encryption software that employs hashing to encrypt your data. The software is available for download at Comodo website.
EndNote
The above online file encryption services and software are just the ones widely used. You can search the Internet for more such services if you wish to check out more. You may also ask about our take on any online file encryption software or service if you need a second opinion. You may also share any file encryption online services with others if you wish, using our comments section.
This post is part of the series: Encryption Software
This series contains articles that talk about encryption and methods to encrypt data for different uses.