MacAfee Advanced Virus Remover - Spyware or Antivirus ?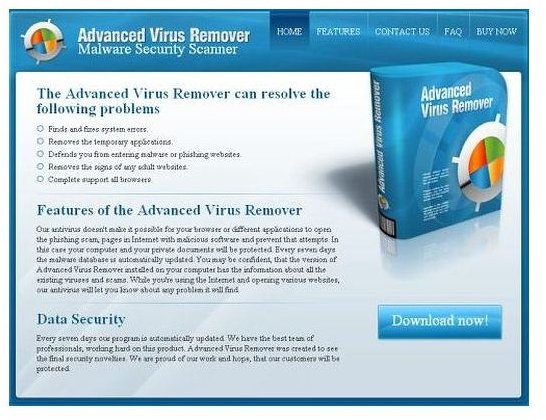 Introduction
Advanced Virus Remover is not a virus remover, but a fake antivirus program that continuously alerts you with fake messages of your system being infected by viruses like trojans and rootkits, and in order to remove such threats you need to purchase the software. The worst part is that it might steal your personal as well as other secret information from the system and send it to the owner. This virus or threat comes from Trojans like Vundo and Zlob along with other spyware and adware programs that are piggybacked along with this software.
Moreover, this software claims to be a product of McAfee so that the user easily downloads the software thinking it to be a well known product of McAfee, and there is the problem. After the software has installed itself on the system, you will encounter reduced performance of the system, continuous pop-up messages saying that your computer has been infected with a virus, and you need to purchase the full version of the software in order to remove the threat. Removing this software is not a tough task, but you need to follow the instructions carefully so that you remove every single trace of this software.
Step by step, instructions
Step 1: First of all, you need to manually remove the processes running for this program. Press Ctrl+Alt+Del keys together to open up windows Task Manager. Next, find these processes; PAVRM.exe & advancedvirusremover.exe and right click to 'end process'.
Step 2: Also, you need to remove the installation files of this program by deleting any of the entries related to advanced virus remover from program files or desktop or any other directory.
Step 3: Next, you need to download and install Malwarebytes Anti-Malware program, which will help you remove this software entry from the registry and any other place where it might be hiding. You can download the Anti-Malware application from this link: Malwarebytes Anti-Malware.
Step 4: Install the software and update the definitions before running the program. After the installation has finished and the program has been updated, launch the application by double clicking on the icon present on the desktop.
Step 5: In the application window, select the scanner tab, and then select the Perform Through Scan option to perform a detailed scan of the system. After the scanning is complete, you will be shown the list of infected entries found in the system. You can either choose to delete the selected entries or ignore one, if you think that entry was reported erroneously.
After you have completed the operation, you will be presented with a log of all the activity done by you. You must also turn Off and then On the System Restore option in order to ensue there is no trace left in an old restore point. Along with that you can clear temporary files, internet history, etc, by performing disk cleanup on all your drives. This is a precautionary measure to ensure that your system is no longer infected.
Your system is now free from McAfee advanced virus remover, and you don't need to worry about any more threat from this software.
Instructional Images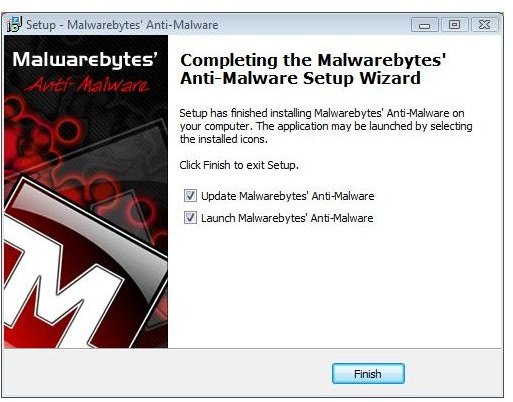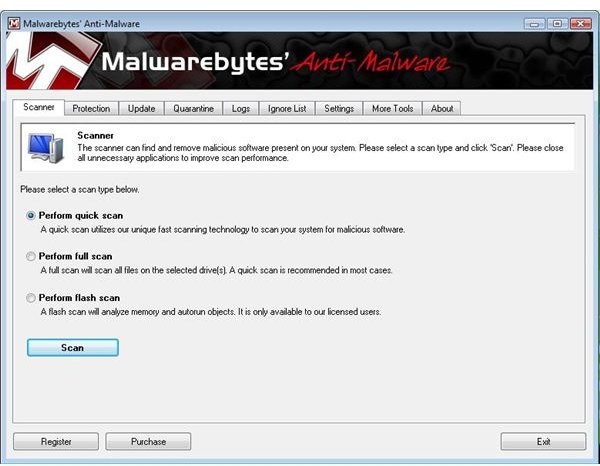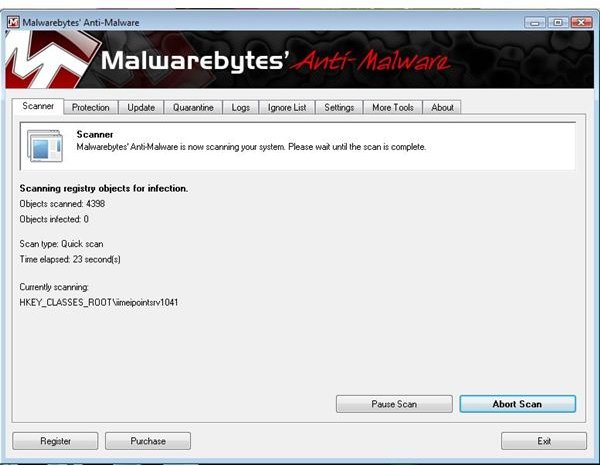 Images Credit
Anti-Malware application screenshots by Malwarebytes