What Are the Top Windows 7 Security Features?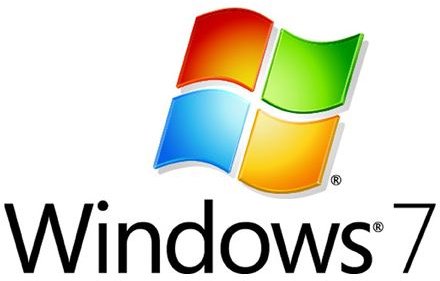 Overview
Windows 7 was released to the public and software stores last October 22, 2009. The new operating system by Microsoft has received positive reviews and feedback from consumers and software developers. It also includes new and improved security features. If you are planning to upgrade to Windows 7, you need to know the security features in Windows 7.
Malware, Privacy and Hacker Protections in Windows 7
Malware Protection – Internet Explorer 8's SmartScreen Filter in Windows 7 prevents unsafe downloads and blocks fraudulent websites. Also, the Protected Mode in IE will prevent installation of ActiveX or any plug-ins that will modify critical settings in the system or the browser. IE8 will also block any changes in your default search engines in case software or a hijacker tries to modify the settings. The real-time protection of Windows Defender, which is updated daily to detect spyware, adware and other types of malware, is enabled by default in Windows 7. Another feature in Windows 7 to help prevent installation of malware is enabling User Account Control (UAC). UAC will prevent programs from using higher permission in the system unless the user allows it. Data Execution Prevention (DEP) is another security feature in Windows 7. DEP will monitor the programs to make sure it uses system memory safely. It will close any program that will cause security and performance issues on the computer. You can also use XP Mode in Windows 7 to run or test software in a virtual environment before installing it on your host system. Using XP Mode in Windows 7 let you browse the internet and safely remove the changes in the disk. If a spyware or malware has been installed while you are using XP in Windows 7, deleting the changes in the drive will remove any infection as well.
Privacy and Hacker Protection – BitLocker and BitLocker to Go in Windows 7 to secure files and folders by encrypting devices to be restricted with a passphrase set before any users have access to data. If your flash drive or computer is lost, and you took advantage of this feature, hackers or thieves will not be able to access your data on the drive easily. The Internet Explorer 8 also includes a new feature to protect your privacy while browsing the internet by enabling InPrivate Browsing and InPrivate Filtering. Also, Windows 7 supports Biometric devices, e.g. fingerprint reader, that prevent unauthorized user to access your computer. The Windows Firewall in Windows 7 has received improvements too. You can now configure Windows Firewall to create settings based on your location. If you are using a public connection, Windows Firewall will use a restricted or aggressive firewall protection than when you are connected in your private or home network.
Parental and Administrator Controls, Data Loss and Problem Preventions
Data Loss Prevention – an enhanced backup utility to create system image and data backup is available in Windows 7. Backing up your computer will prevent data loss in the event of hardware failure or malware infection. A recovery option to immediately restore your computer to previous state using System Restore or by restoring to your recent backup is also available.
Parental and Administrator Controls – Administrators can now take advantage of AppLocker technology in Windows 7 Enterprise edition to control the software that runs in the computer. Potentially unwanted programs or adware software can be prevented from installing in Windows- if the administrator will create policy using the AppLocker feature. They can also enjoy the DirectAccess feature in Windows 7 to patch systems whenever a remote worker is on the network. Parents or guardians will enjoy using the Parental Control in Windows 7 to prevent their children or minors from running specific programs and set a time limit on usage of the PC. You don't need to buy parental control software anymore if you have Windows 7! The Windows Update application in Windows 7 also provides additional options to control whether another user can install security updates. This will help secure the computer by having the latest security fixes for Windows without the need to use the administrator account.
Problem Prevention – Windows 7's Action Center which is called Windows Security Center in Windows Vista and XP system has received improvement. It helps by notifying the user of missing security updates, status of protection software or malware scans, backup schedule and if any applications is causing the computer to perform badly. An example is when software or a driver has caused performance issue; you can use Windows Action Center to view the reported problems. Windows 7's Problem Reports and Solutions provides guidance in solving the problem so you can prevent the issue from occurring.