Should You Upgrade to Vista Service Pack 2? Installing SP2 Brings New Features and Possible Issues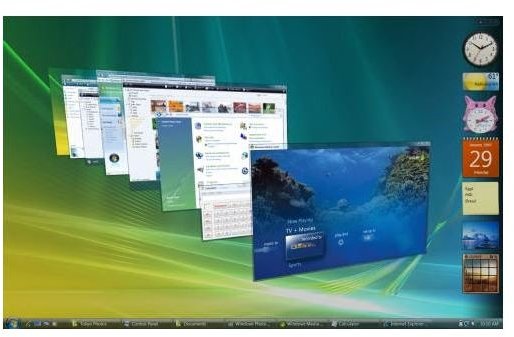 Windows Vista SP2 Features
A better version of Vista is what you will find on Vista SP2 because it contains improvements and new additions.
What are the improvements on Vista SP2?
Improves performance for Wi-Fi connections
Improvement on Windows Media Center (WMC) in the area of content protection for TV
Improves backwards compatibility for Terminal Server license keys
Improved performance of RSS feed sidebar
Some changes and additions on Vista SP2 are:
Adds support for the 64-bit CPU from VIA Technologies
Integrates the Windows Vista Feature Pack for Wireless
Added the ability to record data to Blu-Ray Disc media
Added Windows Search 4.0
exFAT file system will now support UTC timestamps
Removes the limit of 10 half open outbound TCP connections
The Latest is the Greatest
Some people want the latest version of the software because it is better than previous version. However, not everyone is comfortable but if you have a proper backup, you will have confidence installing Service Pack 2 and start enjoying the improvements on Vista. Also, the Service Pack 2 installer can restore you to previous state if there are problems with the installation. This is similar method that Microsoft has done when they released Service Pack 1.
Other people will install only the critical and important security updates from Microsoft instead of installing Service Pack 2 for Vista. Then they will manually install the hotfixes by downloading it individually. The problem in doing this is your system is still missing the required service pack that future updates might or might not need.
Also, you should know that the service packs for any Microsoft products has been reviewed carefully to make sure it has the latest code base. You don't want older codes that can cause instability and data loss.
Should You Install SP2 for Vista?
If you want to take advantage of the changes and improvement and will have the support for the next updates that Microsoft will provide, you should install Vista SP2 but that is after you finished with the following actions:
Run a complete PC backup using Vista Backup utility or any third party backup programs
Review the list of programs that have known issues with Vista SP2. Contact the software vendor or visit their website to find out if they have support for SP2.
Install the prerequisite: Vista SP1 and KB955430
Disable any real-time protection by firewall, anti-virus, anti-spyware or anti-malware programs to avoid conflicts during the installation
Vista SP2 is another update by Microsoft which includes not only hotfixes but stability and realibility so you can continue to have fun and support from Microsoft in using Vista.